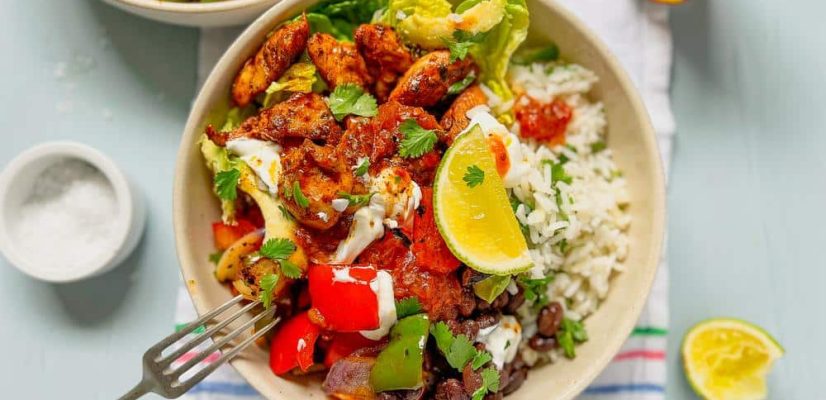 Fajita Bowl
A Fajita Bowl is the perfect healthy and easy meal that you can prepare parts of ahead of time and then have everything ready to assemble at lunchtime, or as a quick dinner for busy days.
Our Mexican chicken fajita bowl is made with lime and coriander rice, lettuce leaves, delicious chicken that has been seasoned with Gran Luchito Ancho BBQ Fajita and Taco Mix, a spoonful of warm Gran Luchito Cantina Beans, slices of avocado, a good dose of Gran Luchito Chipotle Salsa and a squeeze of lime.
What we love about fajita bowls is that they're very satisfying. In one bowl you get all the components you need for a good healthy meal, plus a mix of exciting flavors that will make everyone happy.
We recommend preparing the coriander lime rice and to season the peppers and raw chicken with the ancho BBQ mix, ahead of time. Place both in separate container bowls in the fridge, then when you're ready to serve, cook the chicken and peppers over a hot pan with olive oil and reheat the rice. You can do this in the microwave. Finally, warm up the Gran Luchito Cantina Beans and get ready to serve!
Fajita Bowl Components:
Pick your protein: Chicken is our preferred protein for a fajita bowl, but feel free to swap it for steak, prawns, or even pork to try different variations. 

Vegetables: red, green or yellow peppers, red or white onions. Always include these vegetables as they're a very important part when making fajitas.

Rice:

Lime and Coriander Rice

,

Mexican Rice

, or even

Black Beans and Rice

are all perfect for a fajita bowl, and make it so satisfying.

Fresh bits: using a combination of lettuce leaves, slices of avocado, finely chopped coriander and some lime bring a nice touch and texture to the fajita bowls.

Pulses: adding any kind of pulses to your fajita bowls will make them more satisfying and nutritious. Our favourite pick is Gran Luchito

Cantina Beans

as all you need to do is reheat them in the microwave or in a saucepan and they are ready to use.

Extras: sour cream, greek yogurt, Gran Luchito

Tomatillo Salsa

,

Habanero Mango Salsa

or

Chipotle Salsa

are always the perfect last touch to any fajita bowl, let alone our chicken fajita bowl recipe.
This recipe serves 2 to 3 fajita bowls depending on how hungry you are, feel free to duplicate the recipe if you're making this for a bigger family.
Prep time

Cook time

Total time

Ideal for

Lunch or Dinner

Make it

Mexican

Serves

3
Nutrition: Per serving
kcal 90
fat 4.8g
saturates 1.6g
carbs 8.4g
sugars 2.2g
fibre 0.9g
protein 3.8g
salt 0.62g
How to make it
What To Serve With Fajita Bowl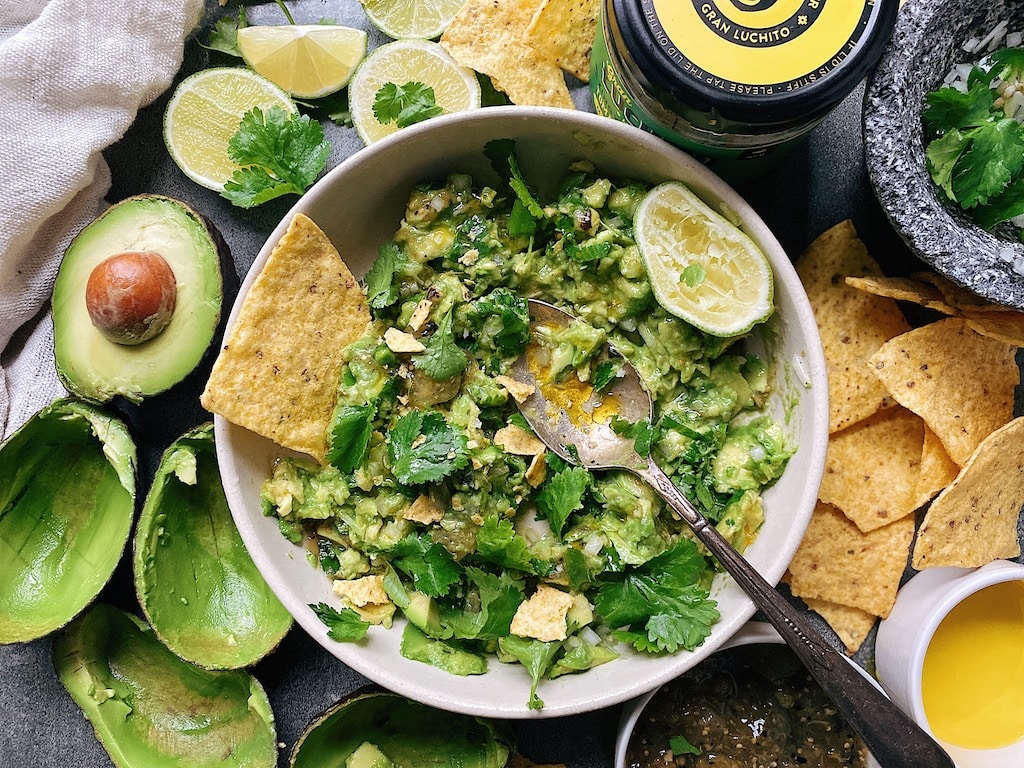 Serve your burrito bowl with a big portion of this Guacamole recipe.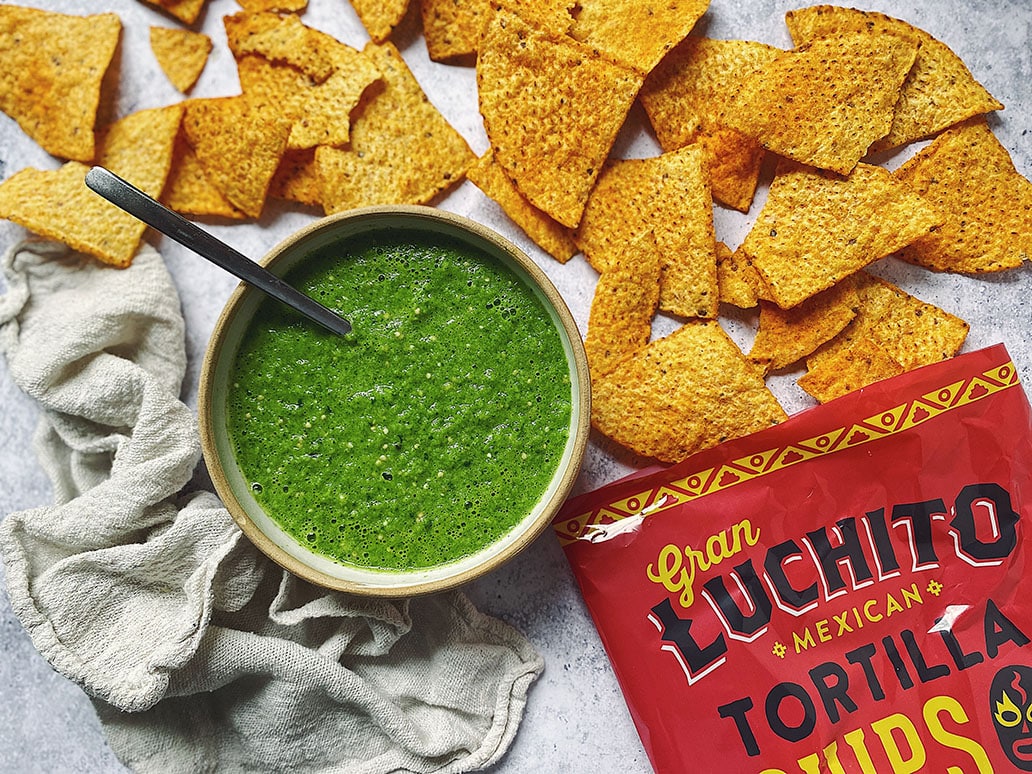 Alternatively Gran Luchito Chipotle Tortilla Chips and some Tomatillo Sauce for dunking!
Download Our Free Guide To Fajitas
Your free Fajita guide will be emailed to you immediately.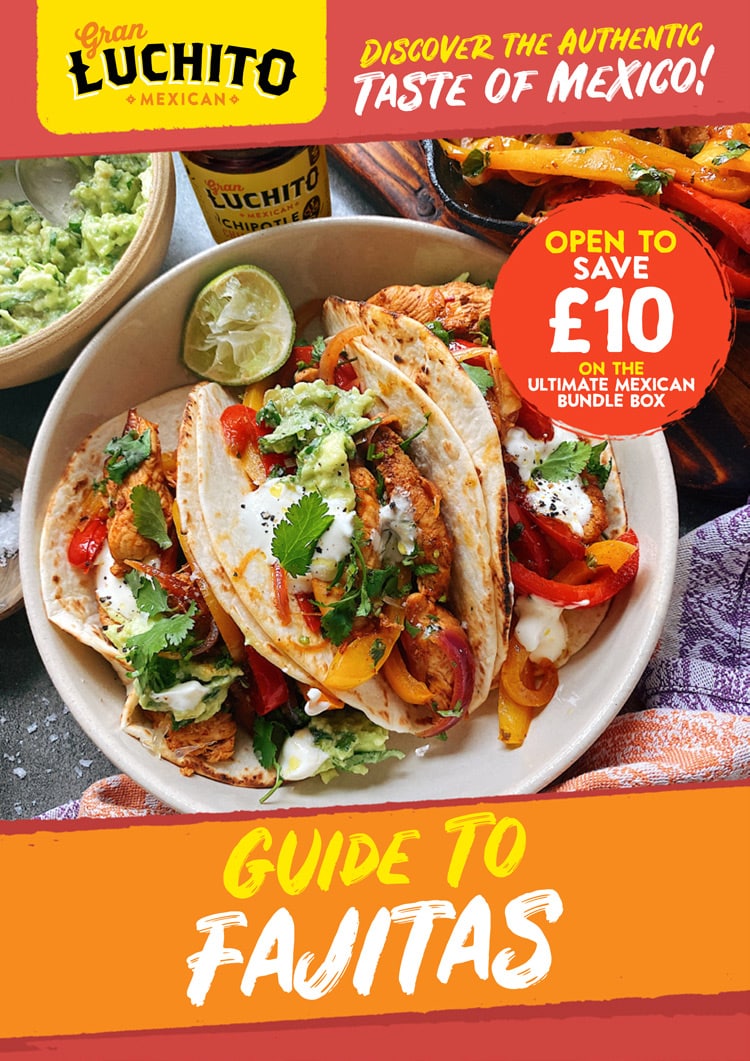 Similar Recipes You Might Like to Try
FAQs
What is a fajita bowl?
They are a healthy, all-in-one meal usually containing protein and/or beans, rice, veggies, green fresh bits such as coriander, lime and avocado, and sauces such as sour cream and salsa.
Can you freeze fajita bowls?
Yes! You can freeze them into portion sizes so that you can have a single meal ready to go whenever you are.
Are fajita bowls good for losing weight?
If your meat and fajitas are grilled instead of fried then yes. The components of this dish are also very healthy.
Comments / Questions / Tips

Subscribe now for a free copy of the Gran Luchito e-cookbook filled with delicious, authentic Mexican recipes and join our mailing list for all the latest recipes, news and blog updates.