Burrito Bowl
Burritos are hearty and delicious and that's why so many people love them. You can stuff them full of protein, beans and all sorts of veggies for added freshness. Add a good amount of salsa and wrap it all up. A Mexican burrito bowl is an open version of this, where you can add more of those tasty components into one bowl. This kind of meal is perfect for midweek lunches or dinners as the burrito bowl meal prep is easy to put together.
A low carb burrito bowl recipe is considered healthier than burritos because you can normally add more lettuce or vegetables to build them up, and it's all about the ingredients you choose to use.
Our steak burrito bowl has it all. A nice piece of steak is rubbed with Gran Luchito Chipotle Paste, cooked with spring onions and butter, left to rest and sliced into strips. We use steamed white rice, lettuce for freshness, Gran Luchito Cantina Beans to make it more wholesome, a good amount of avocado, toasted corn, sour cream, lime and Gran Luchito Fire Roasted Serranos for that last perfect touch!  
Our burrito bowl is a meal in itself but you can also serve it with Gran Luchito Soft Taco Wraps on the side, ready to make some tacos, or with Gran Luchito Lightly Salted Tortilla Chips to scoop up all the delicious bits.
In our recipe we use steak but you can easily substitute it with chicken or if you're looking for a veg option you can use portobello mushrooms. Also, make sure to check out our Pulled Pork Burrito Bowl for a deliciously smoky pork version.
See here for more of our delicious Burrito Recipes.
Prep time

Cook time

Total time

Ideal for

Lunch

Make it

Mexican

Serves

2
Nutrition: Per serving
kcal 136
fat 8.6g
saturates 2.6g
carbs 8.7g
sugars 0.9g
fibre 0.9g
protein 6.4g
salt 1.0g
How to make it
The first thing to prepare is the toasted corn. Heat up a frying pan with 1 tablespoon of the olive oil over medium heat. Once it's hot enough, add the corn kernels and let them toast and get nicely charred edges (5-6 min). Simply season with salt and pepper. When ready, remove from the heat and set aside.

Add the remaining olive oil into another frying pan and heat up over medium-high heat. Rub your steaks with the

Chipotle Paste

, season with salt and pepper on both sides, and place them over the hot pan with the spring onions. Cook the steak to your liking and let the spring onions cook on the side. For medium term, cook the steak 2 minutes on each side (depending on thickness) then add the butter and let it melt. Reduce the heat and finish cooking your steak for a minute or two basting it with the pan juices. Remove the steak from the heat and let it rest for 6 minutes before cutting.

In the meantime heat up the

Cantina Beans

over a small saucepan or in the microwave and get the rest of your burrito bowl components on the side, ready to serve.

Slice the steak into strips and roughly chop the spring onions.

Serve the rice split into two bowls, then add the iceberg lettuce, the steak strips, the spring onions, and spoon over the toasted corn and Cantina Beans. Add slices of avocado, a few spoonfuls of sour cream, a good amount of Fire Roasted Serranos, a squeeze of lime juice on each bowl, a good drizzle of extra virgin olive oil, and finally a pinch of flaky salt. Serve and enjoy!
What To Serve With A Burrito Bowl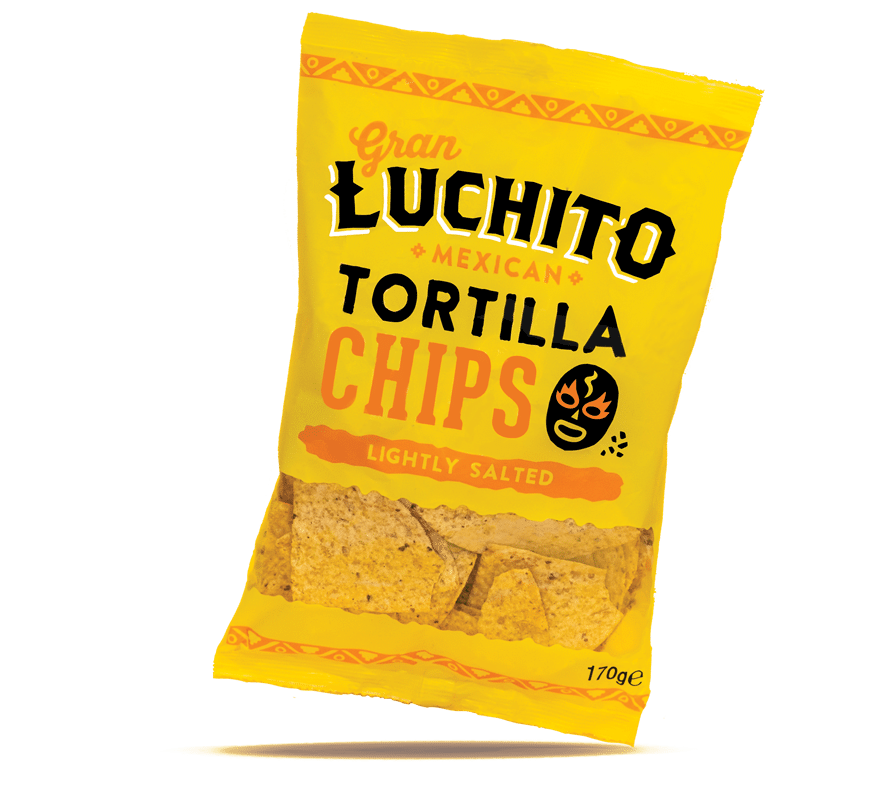 Serve it with a portion of our Lightly Salted Tortilla Chips for scooping!
Or some simple Cheese Quesadillas.
Download Our Free Guide To Mexican Classics
Your free guide will be emailed to you immediately.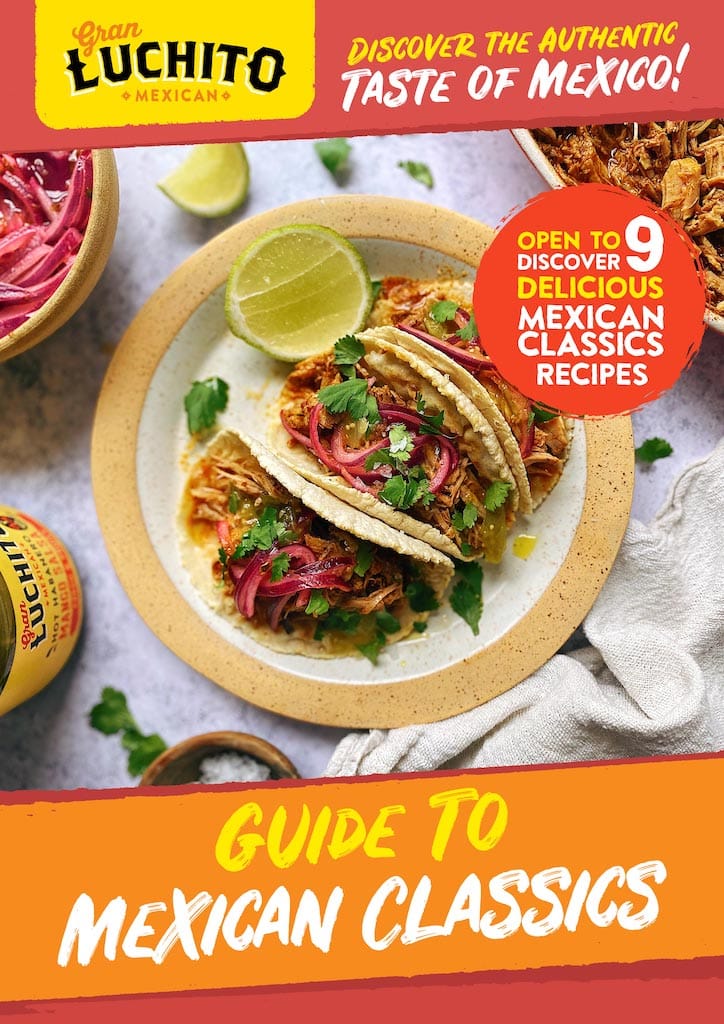 Similar Recipes You Might Like to Try
FAQs
Are burrito bowls served hot or cold?
You certainly can eat burrito bowls cold, but they're definitely best warmed through. If you're making burrito bowls fresh, they'll be warm already due to the components such as meat or rice having just been cooked.
How to eat a burrito bowl?
You can eat it as it is, with a fork, or you can stir it up and add forkfuls of the mixture to soft flour tortillas! Yum.
Are burrito bowls healthy?
Yes, they are the healthier version of a standard burrito. This is because you can make them carb free if you like, omitting the wrap that a burrito has, and also rice if you like. You can add as much or as little as you like to your bowl.
Comments / Questions / Tips

Subscribe now for a free copy of the Gran Luchito e-cookbook filled with delicious, authentic Mexican recipes and join our mailing list for all the latest recipes, news and blog updates.