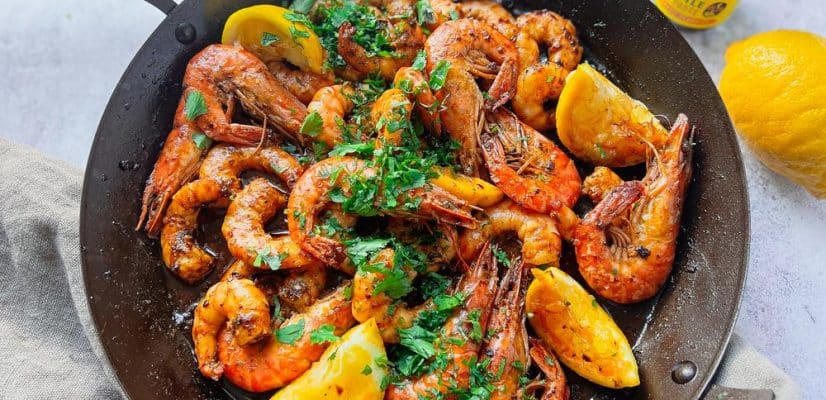 Chipotle Prawns
This chipotle prawns recipe is a Gran Luchito favourite, and here are the 4 reasons why we love it:
It's prepared with only a few ingredients and doesn't take long to cook.

Perhaps the most important one is that chilli king prawns are delicious!

It looks impressive and therefore is great for entertaining.

It reminds us of being on holiday!
As far as chilli prawn recipes go, this works well either as a starter or can be scaled up for the main course. For a simpler meal just serve alongside crusty bread, all ready to be dipped into the pan juices. 
Whether or not you peel the prawns before you cook them it's completely up to you, but we like to keep them on and get messy, plus the shells and heads always hold a lot of flavour. 
You can actually get half of the prawns already peeled and half unpeeled, so that you have the best of both worlds!
Prep time

Cook time

Total time

Ideal for

Starter or Main

Make it

Mexican

Serves

4
Nutrition: Per serving
kcal 192
fat 11g
saturates 4.8g
carbs 11.4g
sugars 1.9g
fibre 0.6g
protein 9.6g
salt 0.64g
How to make it
Mix the soft butter, the

Gran Luchito Chipotle Paste

, and olive oil into a thick mixed butter.

Place both peeled and unpeeled prawns into a medium size bowl, then add the chipotle butter on top and mix with a wooden spoon. Cover the bowl and reserve in the fridge until you are ready to cook them.

Heat up a large frying pan over high heat. Once it's hot enough, add the chipotle prawns and cook them until they turn pink on both sides. This should only take a minute or two. At this point, make sure to add all the remaining chipotle butter that's left into the prawns, squeeze the lemon juice on top, and add the lemon pieces to your pan to cook in the juices. Simply season with salt and pepper, and remove from the heat once ready.

Sprinkle over the coriander and serve immediately. Try it with crusty bread on the side and our recipe for Lime and Coriander Rice.
What To Serve With Chipotle Chilli Prawns
Serve your prawns with sides of:
Download Our Free Guide To Mexican Classics
Your free guide will be emailed to you immediately.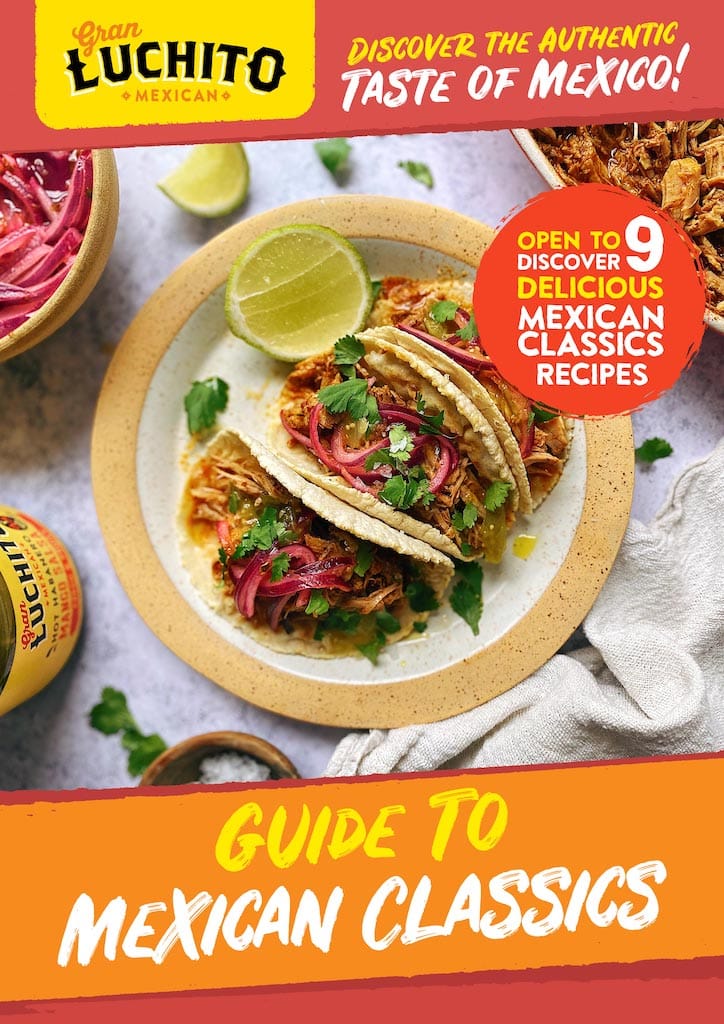 Similar Recipes You Might Like to Try
FAQs
Are king prawns the best to use for this recipe?
We think so - they are bigger than tiger prawns and rich in flavour with moist, medium-firm flesh. Leave them whole rather than chopping them, to make the most of their attractive appearance!
Is this chipotle prawns recipe healthy?
Yes it is! Prawns are a great source of high quality protein, and provide some of the most important vitamins and minerals that make up a healthy diet. They are surprisingly low in calories and are made up of extremely healthy cholesterol. Just go easy on the butter sauce!
How should I reheat leftover cooked chipotle prawns?
You can reheat them in the oven, microwave or on the hob. Ensure they are piping hot before serving and only reheat them once.
Comments / Questions / Tips

Subscribe now for a free copy of the Gran Luchito e-cookbook filled with delicious, authentic Mexican recipes and join our mailing list for all the latest recipes, news and blog updates.

wpDiscuz