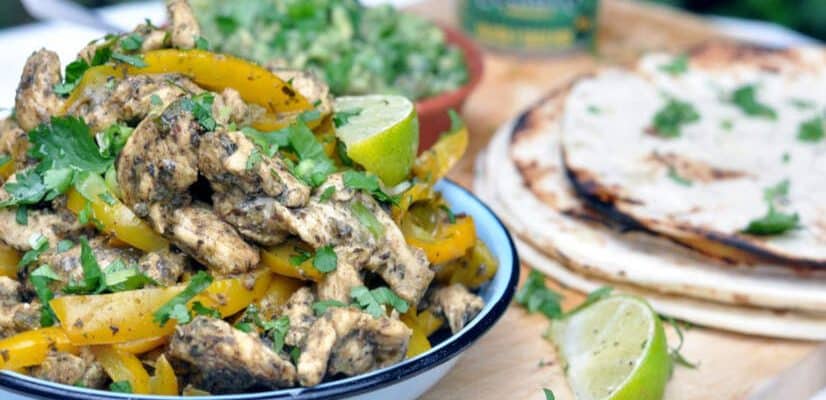 Spicy Chicken Fajitas
Prep time

Cook time

Total time

Ideal for

Dinner

Make it

Mexican

Serves

2
Nutrition: Per serving
kcal 124
fat 2.9g
saturates 0.5g
carbs 10.7g
sugars 2.2g
fibre 0.5g
protein 12.7g
salt 0.36g
How to make it
Add chicken breast to Gran Luchito Habanero & Lime Fajita & Taco Mix. Toss until covered & leave for 20 mins.
Heat olive oil in frying pan over medium heat.
Add pepper & spring onion & cook for 6-7 mins.
Add chicken strips & cook for another 7-8 mins.
Remove from heat & leave to rest for 3 mins.
Serve spooned into warmed Gran Luchito Soft Taco Wraps with guacamole, fresh coriander, lime wedges & Gran Luchito Mango Habanero Salsa.
Download Our Free Guide To Fajitas
Your free Fajita guide will be emailed to you immediately.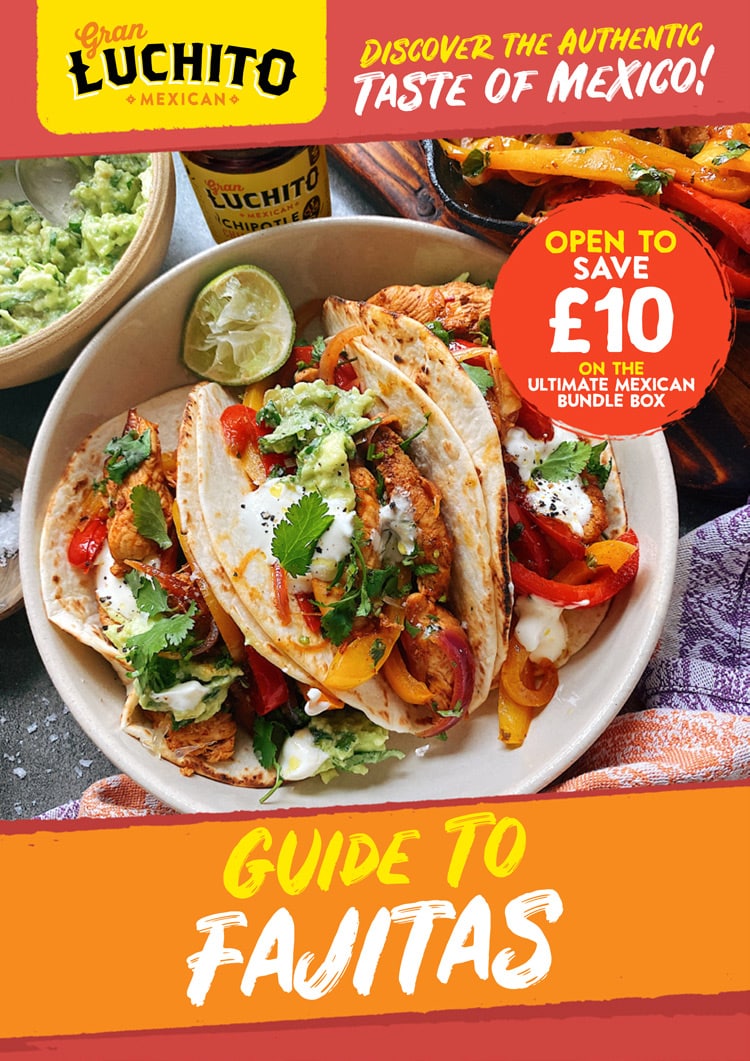 Similar Recipes You Might Like to Try
Comments / Questions / Tips

Subscribe now for a free copy of the Gran Luchito e-cookbook filled with delicious, authentic Mexican recipes and join our mailing list for all the latest recipes, news and blog updates.