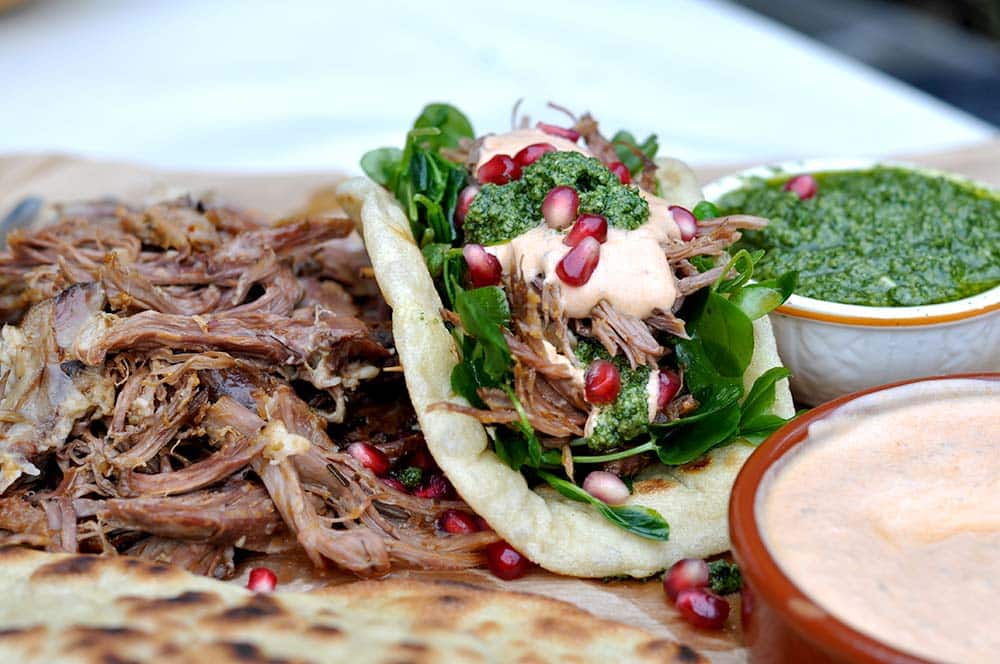 Slow Cooker Chipotle Lamb Shoulder
Home | Recipes | Family Favourites | Slow & Low
For melt-in-your-mouth tender lamb full of sensationally smoky flavour, try this super easy recipe for Slow Cooker Lamb Shoulder recipe.
Lamb shoulder is a great cut of meat to cook with as it has loads more flavour, practically fool proof and much easier compared to cooking with leg of lamb. And the great payoff is that it requires minimal effort aside from the slow and low cooking time. With this slow cooker lamb shoulder recipe the meat will be so tender you won't even need a carving knife
Our slow cooker lamb shoulder recipe is a guaranteed crowd pleaser so let our smoky chipotle paste bring the lots of flavour, your slow cooker will do all the work and then you can take all the credit!
Try serving this slow cooked chipotle lamb shoulder on Gran Luchito soft wheat tortilla wraps or try it with our crunchy Hard Shell Tacos with a dollop of our black bean salsa on top. The lamb shoulder would also be great as a topping for our easy nachos. Serve  with a side of savoury bread and butter pudding.
Prep time

10 mins

Cook time

8 hours

Total time

8 hours, 10 mins

Ideal for

Dinner

Make it

Mexican

Serves

4
How to make it
Take lamb out of the fridge 30 minutes before you cook to allow it to come to room temperature. Season generously with salt and pepper.
Add oil to a frying pan or removable insert from slow cooker and brown lamb on all sides.
Place onions in bottom of slow cooker, add lamb on top, then add chicken stock, 1 tbsp Chipotle Chilli paste, garlic, red wine and cook on low for 8 hours, turning every 2 hours, until meat is falling apart.
Check out our recipe for Pulled Lamb Flatbreads for ideas on how to serve the lamb.
Serve with Gran Luchito Soft Taco Wraps and enjoy delicious Lamb Shoulder
Have you tried these recipes?