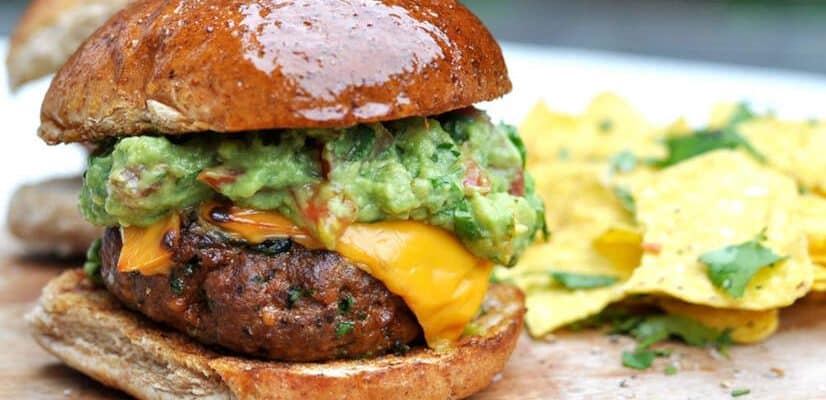 Chilli Con Carne Burger
Prep time

Cook time

Total time

Ideal for

BBQ

Make it

Mexican

Serves

4
Nutrition: Per serving
kcal 180
fat 12g
saturates 4.7g
carbs 7.1g
sugars 1g
fibre 2.1g
protein 9.8g
salt 0.76g
How to make it
To make the burgers, combine the beef mince, chorizo, Gran Luchito Chipotle Paste, crushed crackers, garlic paste, cumin, coriander, cinnamon, chopped kidney beans, egg, fresh coriander, salt & pepper. Best to mix by hand.
If you're keen to get your flavours bang on, heat a little oil in a frying pan and cook a tiny patty. Taste, adjust seasoning and re-do until happy.
Form the mixture into patties (as big as you like). Put them on a plate, cover with clingfilm and leave in the fridge.
Meanwhile, make your guacamole. Remove the flesh from the ripe avocados. Squash with the back on a fork and add lime juice, chopped coriander, tomato, a little olive oil, salt & pepper.
After 15-20 mins in the fridge, remove the burgers. Heat a griddle pan/frying pan/bbq and add a little olive oil. Once smoking, add the burgers and don't turn until nicely browned. Unless you've ground the beef yourself, you should cook the meat through fully. Place in a hot oven for 10mins to do this.
Build your burger and serve with your choice of salads/tortilla chips/fries. You can also try serving it with our Serranos Chillies .
Download Our Free Guide To Chilli Con Carne
Your free Chilli guide will be emailed to you immediately.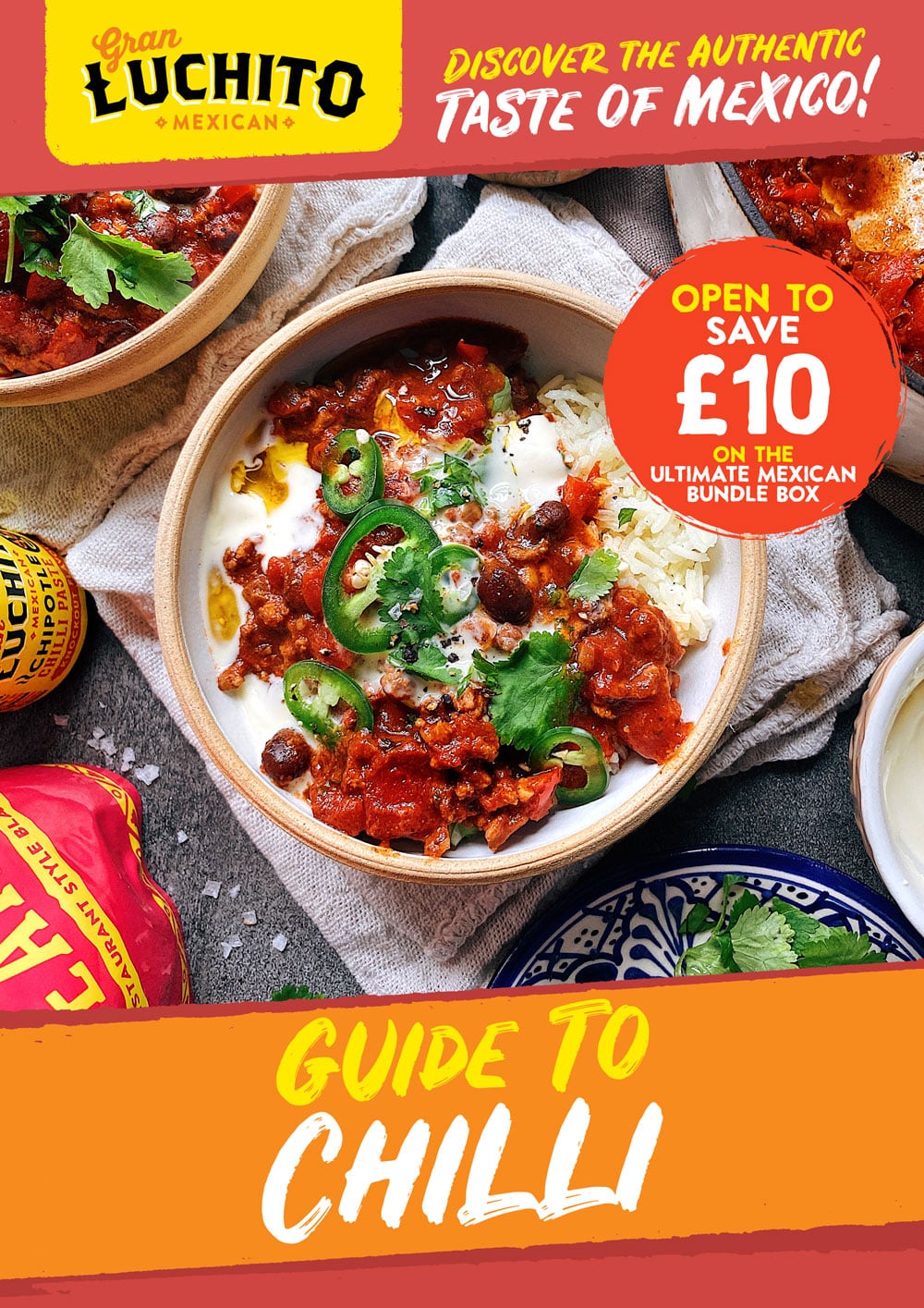 Similar Recipes You Might Like to Try
Comments / Questions / Tips

Subscribe now for a free copy of the Gran Luchito e-cookbook filled with delicious, authentic Mexican recipes and join our mailing list for all the latest recipes, news and blog updates.