Estimated reading time: 10 minutes
The New Year is a time for celebration around the world, and Mexico is no exception. Whether you are in Mexico City or celebrating at home, you can immerse yourself in the passion and vibrancy of Mexican New Year's Eve traditions. These traditions are filled with joy, togetherness, and a celebration of life itself.
If you are looking for love, good fortune, renewal, or prosperity in the New Year, you may be interested in some of the unique rituals that Mexicans use to attract these things. From traditional rituals and customs to lively fiestas and delicious food, Mexican New Year's Eve celebrations are a spectacle of colour, joy, and culture.
---
---
1. New Year's Eve Is Called Nochevieja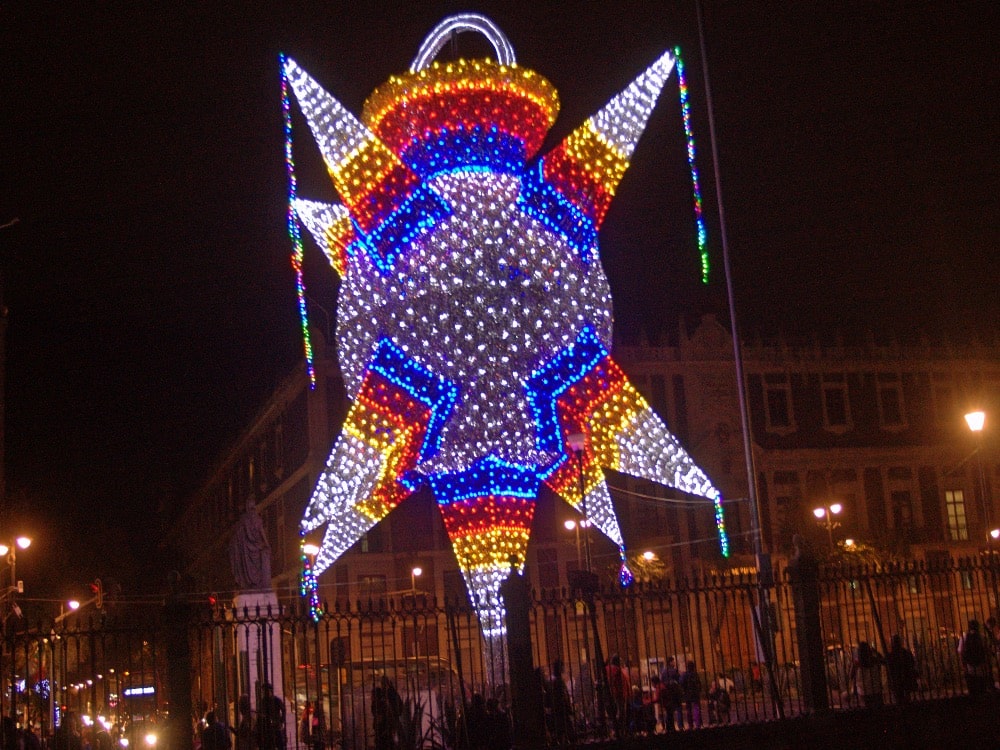 Nochevieja, or New Year's Eve, is a lively celebration in Mexico where families and friends gather to say goodbye to the old year. The festivities include eating, drinking, dancing, and participating in traditional customs for good luck.
Fireworks and parties are a significant part of the celebration, with cities hosting public events and people gathering in the streets to enjoy the festivities. Celebrating New Year's Eve in Mexico promises a unique and exciting experience.
2. Dinner Must

Include

Bacalao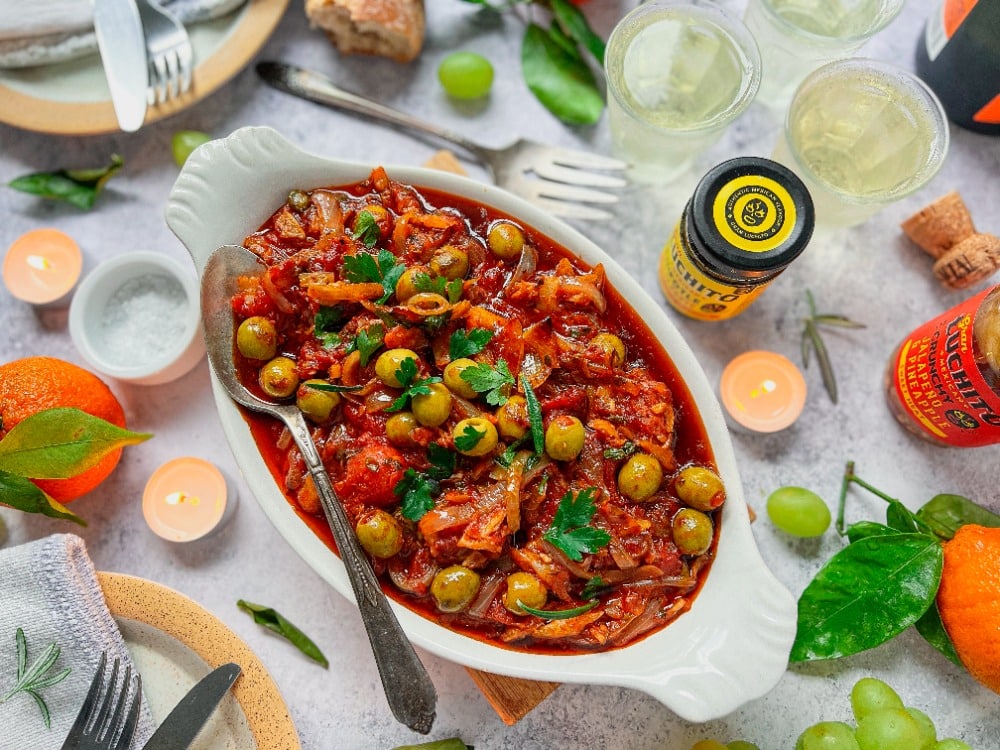 Most important on our list of Mexican New Year's Eve traditions is the New Year's Eve food! The night before New Year's in Mexico, on 31st December, it's traditional to have a big dinner. The family will gather together to enjoy a big meal. Among the must-eat dishes, the most important is Bacalao, which is a dried salted codfish, cooked with tomatoes and olives. There can't be a New Year's Eve dinner without Bacalao. The recipe is called Bacalao a la Vizcaino and it originally comes from Spain. 
---
3. Buñeulos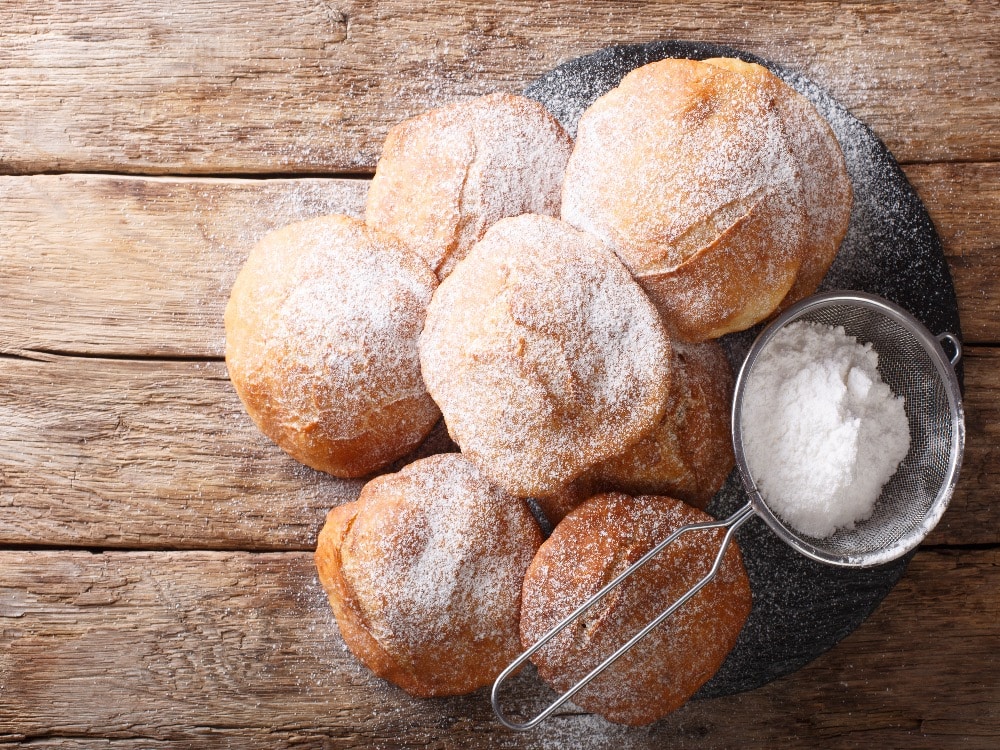 In the Mexican state of Oaxaca, there is a special tradition on New Year's Eve. Families and friends gather to eat a delicious dessert called buñuelos. Buñuelos are crispy fritters that are drizzled with sweet syrup and served on a ceramic dish. After eating the buñuelos, people make a wish and smash the ceramic dish against the floor. This is believed to bring good luck in the new year.
The tradition of eating buñuelos on New Year's Eve in Oaxaca is thought to have originated from the Aztecs. The Aztecs believed that the circle shape of the buñuelo represented the sun and that eating them would bring good luck in the new year.
It must be served on a ceramic dish. After eating the buñuelos, people make a wish and smash the ceramic dish against the floor. This is believed to break with the past and bring good luck in the new year. The ceramic dish is often replaced with a new one, symbolising a fresh start.
---
4. Other Dishes
Other Mexican New Year traditions include Ensalada de Noche Buena (a rich salad), tamales, romeritos (a green leafy vegetable), pozole (pork/chicken soup), stuffed pork loin and turkey. And, of course, the famous mole sauces from Puebla. These are all typical dishes consumed during a Mexican New Year.
Discover Our Authentic Mexican Recipes
---
---
5. Eating Grapes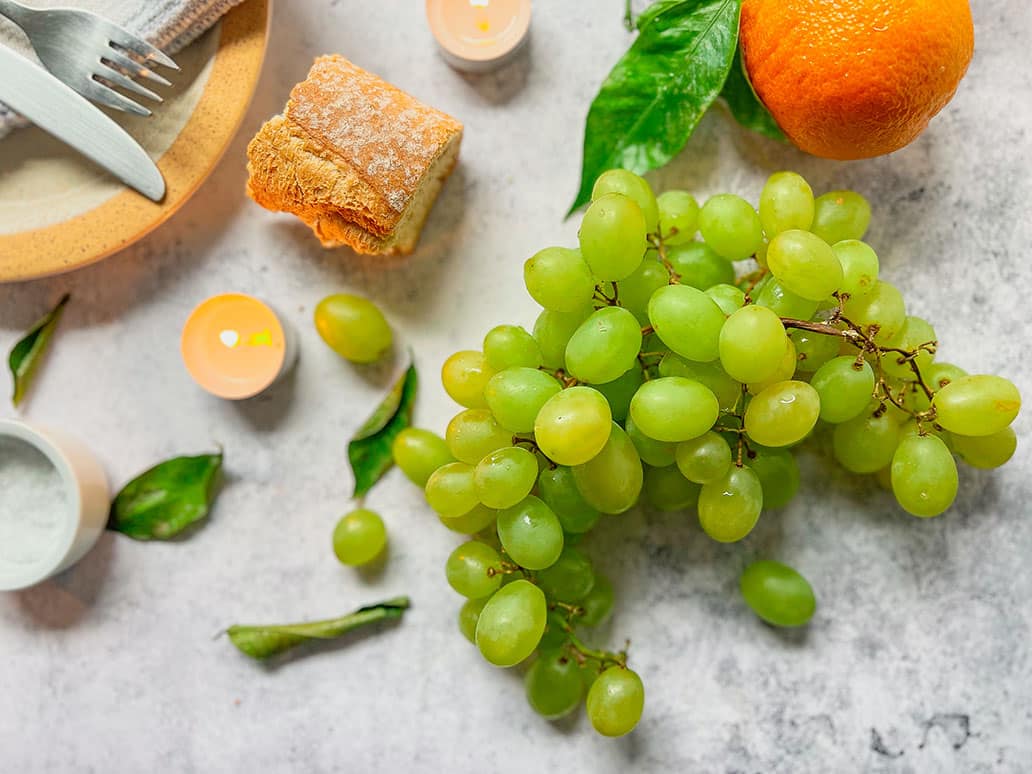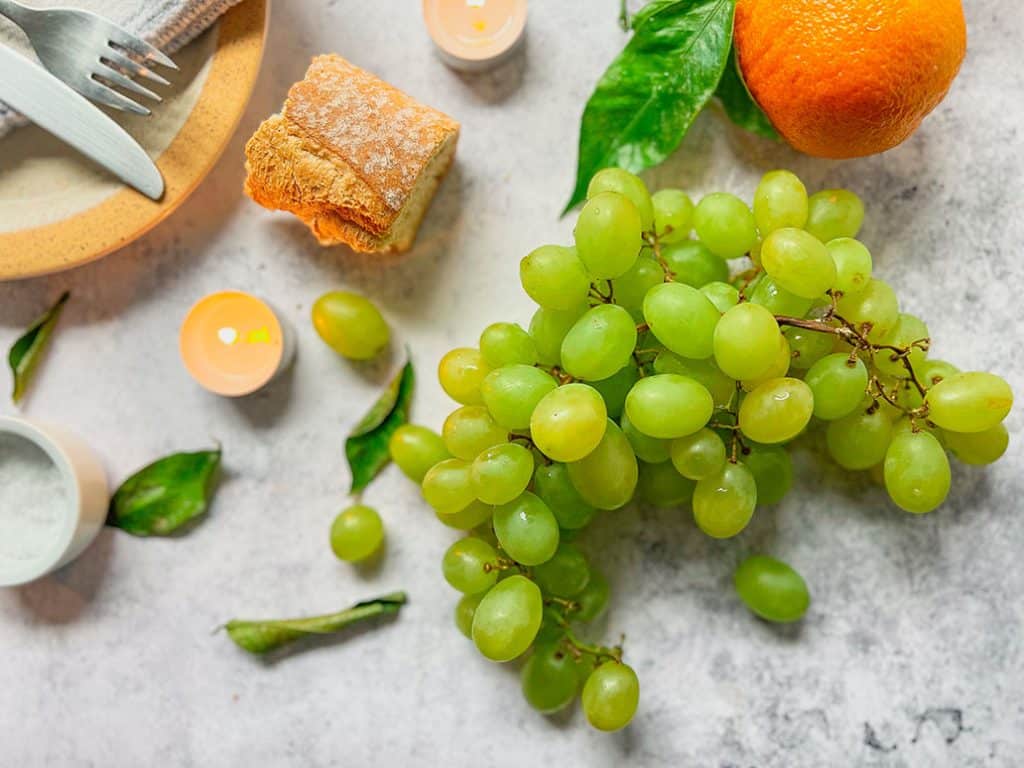 Next on our list of Mexican New Year's Eve traditions and one of the most popular traditions is eating 12 grapes at midnight. Each grape represents a wish, so it is important to think carefully about what you want before you start eating! There's a special way to do it otherwise it doesn't work. You have to eat 12 grapes – one for each month. Why do that? Because it's believed that it'll bring good vibes and luck every month. However, if you want to do it properly you should set an intention for every month, and every grape. You should focus on this whilst eating each grape, and you must do it in 60 seconds. Together with the grapes, which are also eaten as a dessert, another popular one is the Pan Dulce. (Hint: eat seedless grapes). A sweet grape means it will be a good month next year; a sour grape, a bad month.
6. Drink Champagne With A Ring In It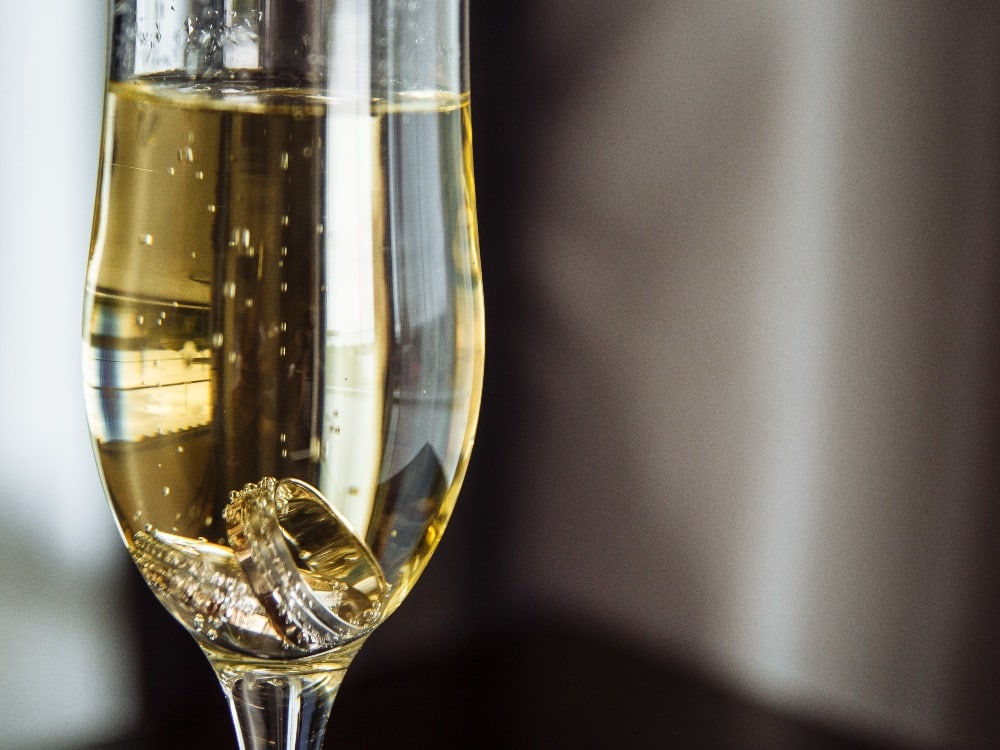 Drinking champagne with a ring in it is a popular Mexican New Year's Eve tradition believed to bring good luck, especially in terms of love and marriage.
To do this, simply drop a gold ring into a glass of champagne and drink it all up. Gold is associated with wealth and prosperity, so drinking champagne with a gold ring is said to attract these qualities into your life. If you are single, you are said to be more likely to find love in the new year. If you are married, you are said to have a happy and prosperous marriage.
There is a bit of a trick, though: you cannot take the ring out of the glass until after you have finished drinking it and hugged everyone in the room. If you take the ring out before then, the tradition won't work.
So, if you are looking for some good luck in the new year, be sure to try this tradition!
---
Discover Our Authentic Mexican Recipes
---
---
7. Wear New Pants!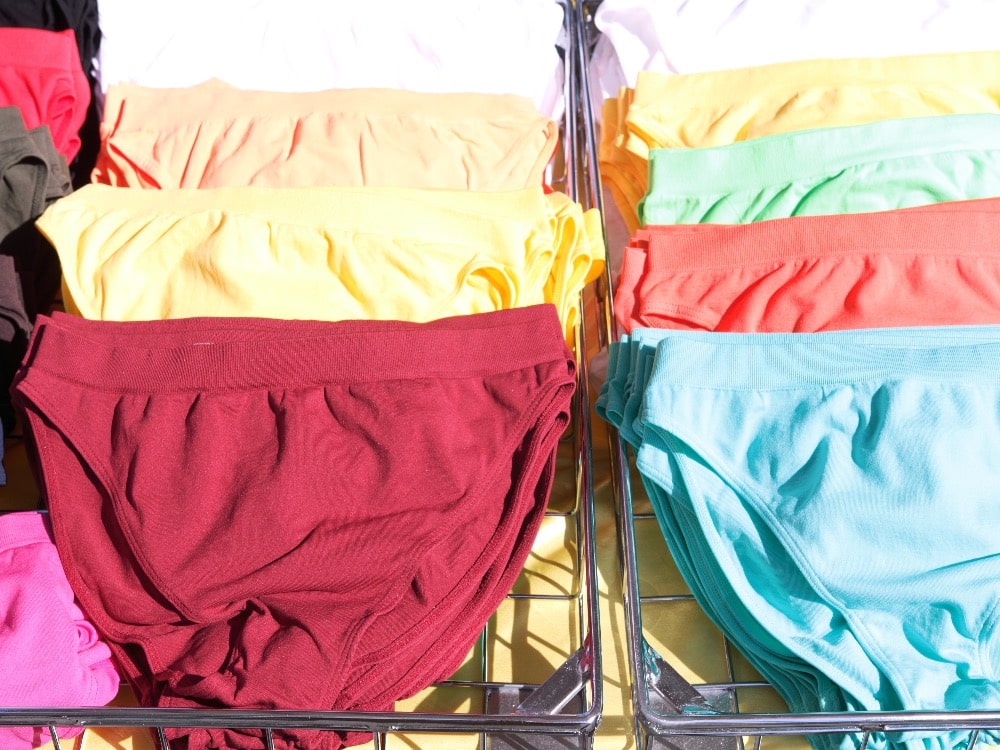 Another of our favourite Mexican traditions is wearing new pants. They need to be yellow if you would like to attract happiness and prosperity. Choose red if you would like to attract love and passion. Green for health and well-being, pink for true love and friendship, and white for hope and peace. Never wear black clothing!
8. For Those Who Love To Travel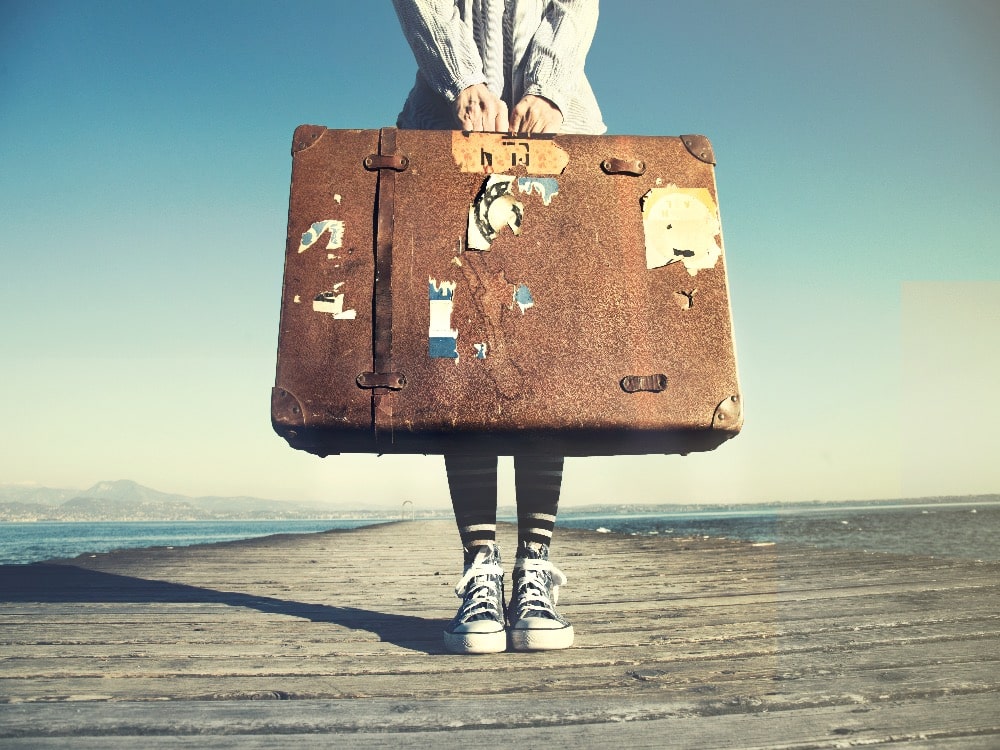 Should you wish to travel in the New Year, at midnight toss a few clothes in a suitcase and do some rounds around the house or in the neighbourhood. Another option is to gather the suitcases in the centre of a room and walk around them several times. This is a proven ritual that will bring lots of travelling for the following year.
---
9. Money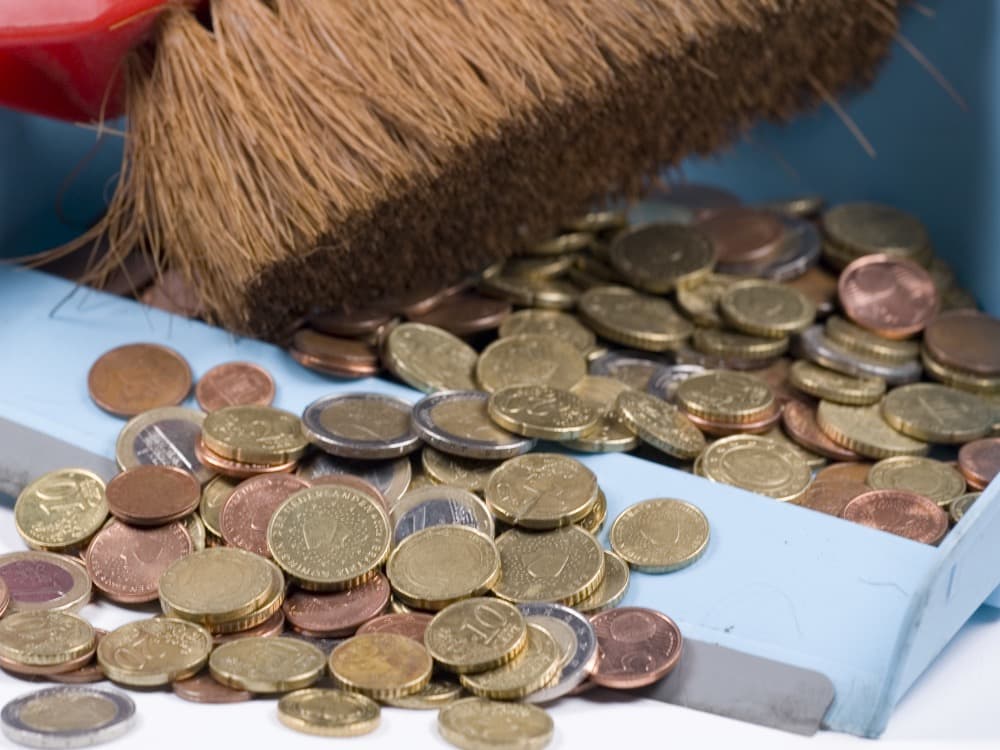 Who doesn't want more money? One ritual that is considered effective to favour prosperity is throwing some coins out of the door and sweeping them back into the house. However, there must be 12 (one for each month) in order for the trick to work. 
10. Fireworks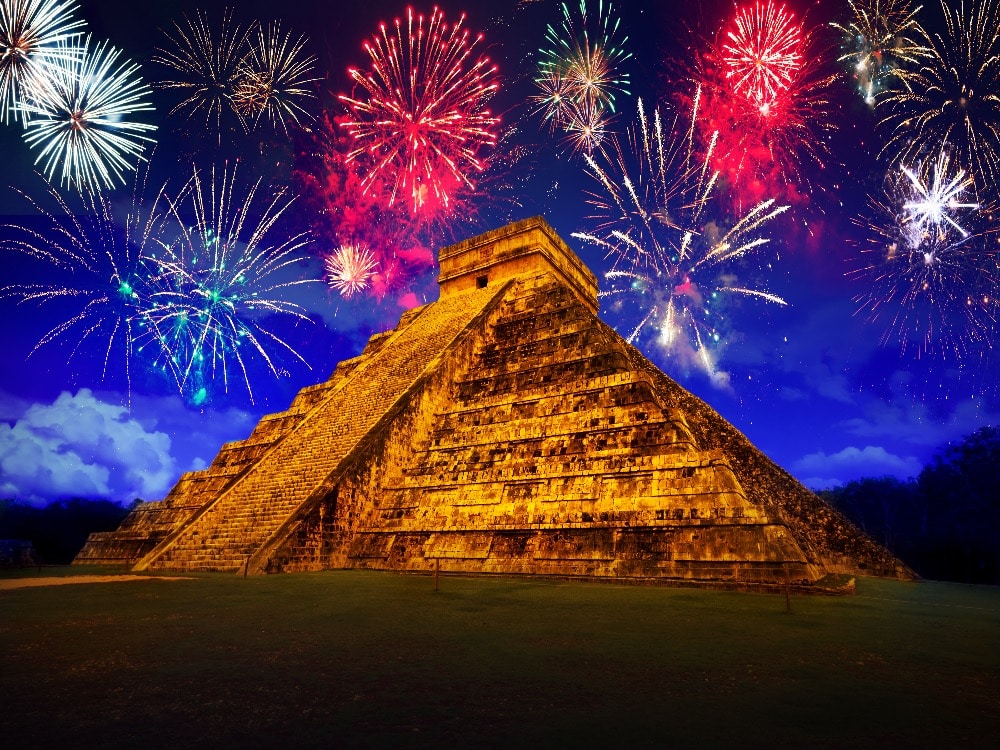 These cannot be missed during New Year in Mexico, and any New Year's Eve celebrations in fact! They not only make a spectacular show to marvel at, but they also have a special meaning. The noise and lights are supposed to scare away evil spirits and negative intentions, allowing safe passage into the New Year. These amazing performances are best viewed from a beautiful beach.
---
11. Make Your Wish Come True!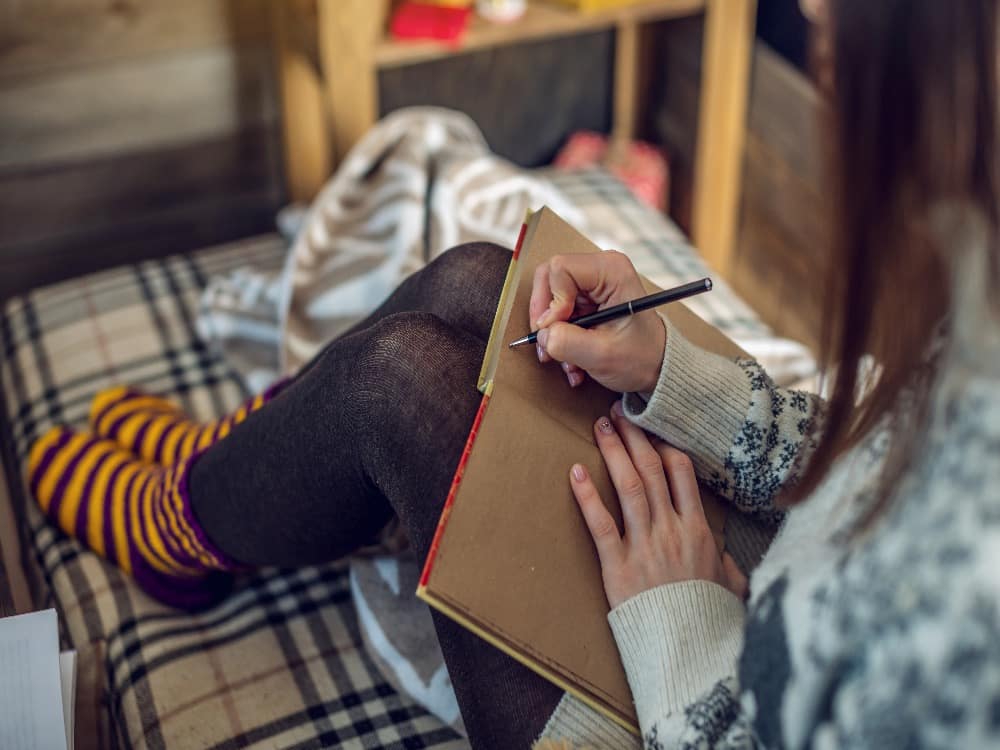 On a piece of paper, write your wishes for the upcoming year and place them on top of the table. Burn the paper when that wish comes true.
12. Bring Good Luck
Display a rimmed tray with a candle in the centre, and ask family and friends to deposit change into the tray, filling it with water afterwards for good luck.
Or for prosperity, place a few candles on a white plate surrounded by lentils, beans, rice, corn, flour and a cinnamon stick to spice things up. Allow the candles to burn all night until melted, then peel the waxy food mixture off the plate and bury it for abundance, and for food to always be on your table.
---
13. For Fortune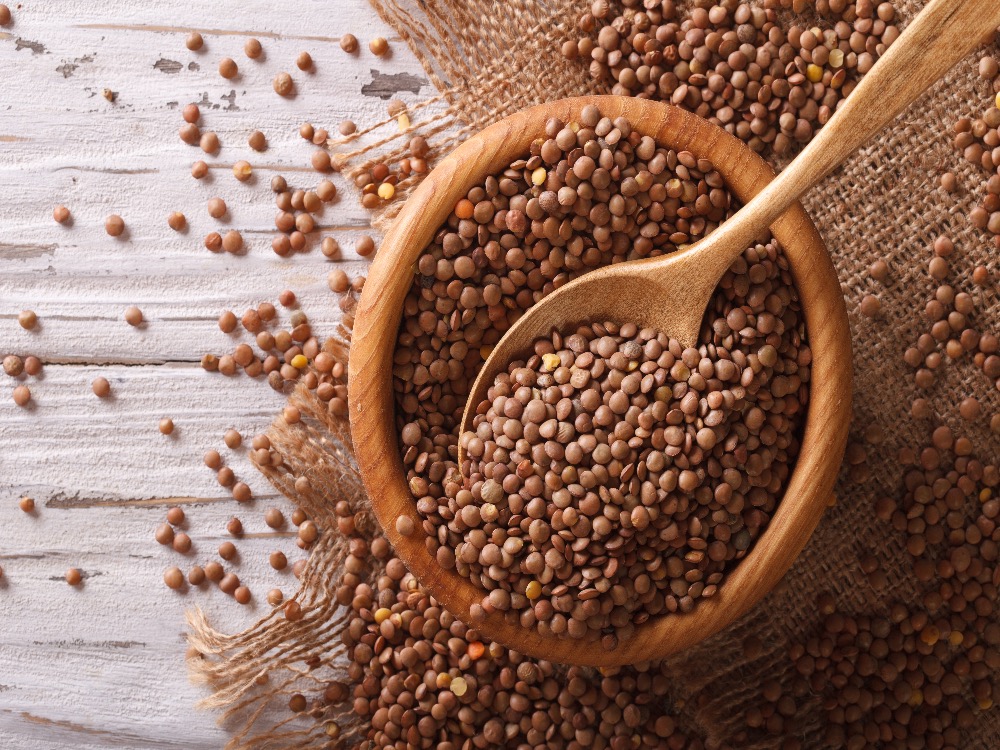 During New Year's in Mexico, eat a tablespoon of cooked lentils, or give a handful of raw lentils to family and friends, for good fortune.
14. Bring New Good Vibes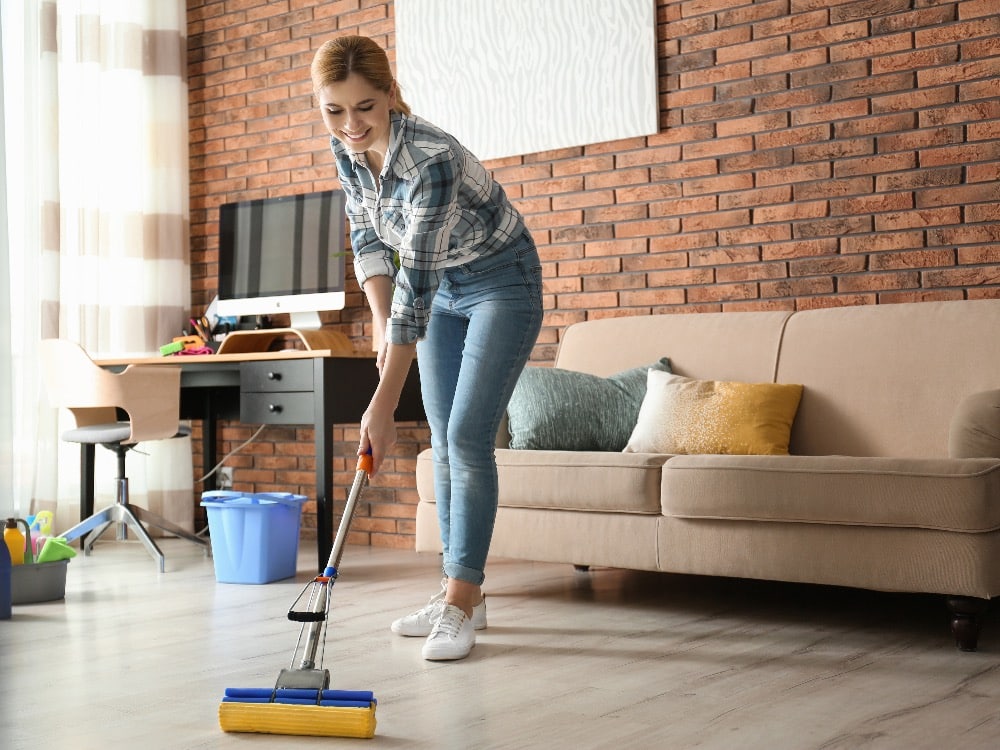 Finally on our list of Mexican New Year's Eve traditions is cleaning. Clean the house, take a bath, or wash the pets and cars on New Year's Eve for renewal. Mop the house with cinnamon water. Heat the water with cinnamon sticks as if you were making tea. Burn incense before midnight. Sweep the negativity out from inside outwards – take a broom and sweep the floor focusing on the intention to sweep all of the negativity and bad vibes out, to leave a clean space to welcome the good vibes.
---
---
Another way is to throw a bucket of water out of the window, for renewal, at midnight!
We hope you've enjoyed reading about Mexico's New Year's Eve traditions. Which one will you be trying out?! A very Happy New Year from all of us at Gran Luchito!