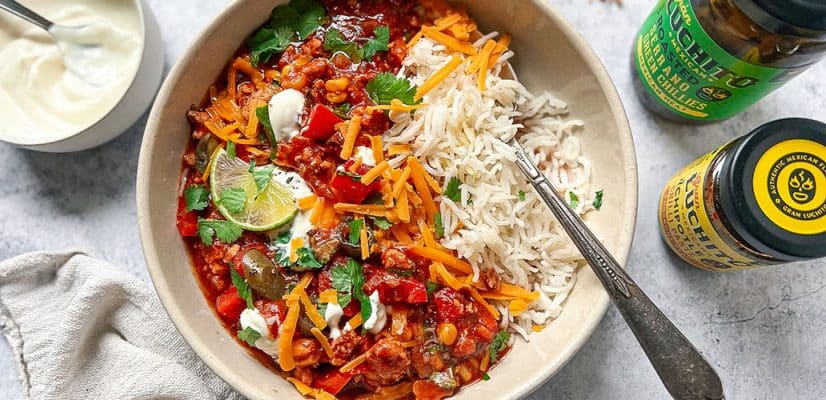 Turkey Chilli
If you're looking for a healthy chilli con carne recipe then this turkey chilli con carne is it! Prepared with lean ground turkey, it's the perfect recipe when you're after a lighter meal but also in need of all the comfort and flavour that a chilli con carne brings.
Our Turkey Chilli is great for cooking up a big batch and freezing any leftovers. It can be used to make other meals like a nice leftover turkey chilli burrito for a quick lunch, or as a filling for a warm and toasty turkey quesadilla. All you have to do is to make sure your turkey chilli is completely thawed before using it. We recommend doing this overnight in the fridge and then simply reheating it in a saucepan, covered with a lid, over medium heat until piping hot. 
You can cook this turkey chilli recipe in the slow cooker as well, just add all the ingredients in the morning and cook slowly for 6 hours. By dinner time it will be ready to serve with a side of steamed white rice. The Gran Luchito Chipotle Paste is the special ingredient in this turkey chilli con carne. Not only does it add a deliciously spicy kick, but it also adds depth of flavour to your meals, which is great when it's cooked slowly into any sauce.
Don't forget to try this turkey chilli with our recipe for Cornbread or Lime and Coriander Rice, and to serve it with a few Gran Luchito Fire Roasted Serranos.
Prep time

Cook time

Total time

Ideal for

Dinner

Make it

Mexican

Serves

6
Nutrition: Per serving
kcal 93
fat 4.6g
saturates 1.8g
carbs 6.2g
sugars 3.5g
fibre 1.7g
protein 7.5g
salt 0.59g
How to make it
In a large heavy based casserole dish, heat up the olive oil over high heat. Once hot enough, add the onion, spring onions and garlic. Stir continuously and cook for 2 to 3 minutes. Add the turkey mince, the red peppers, and the corn kernels. Cook for 8 to 10 minutes until the turkey gets a bit of color, then stir occasionally.

Add the Chipotle Paste, tomato paste, cumin, and dried oregano. Stir in with the turkey mixture and cook on high heat for 2 to 3 minutes. Pour in the passata, chicken stock, Cantina Beans

(with juices), a pinch of salt, and freshly ground black pepper. Bring to a boil and then reduce the heat. Simmer on medium heat for 30 minutes.

Once ready, serve the turkey chilli while it's still hot, with a few spoonfuls of steamed white rice. Garnish your chilli with a sprinkling of grated red leicester on top, a dollop of sour cream, and a couple of Fired Roasted Serranos.
What To Serve With Turkey Chilli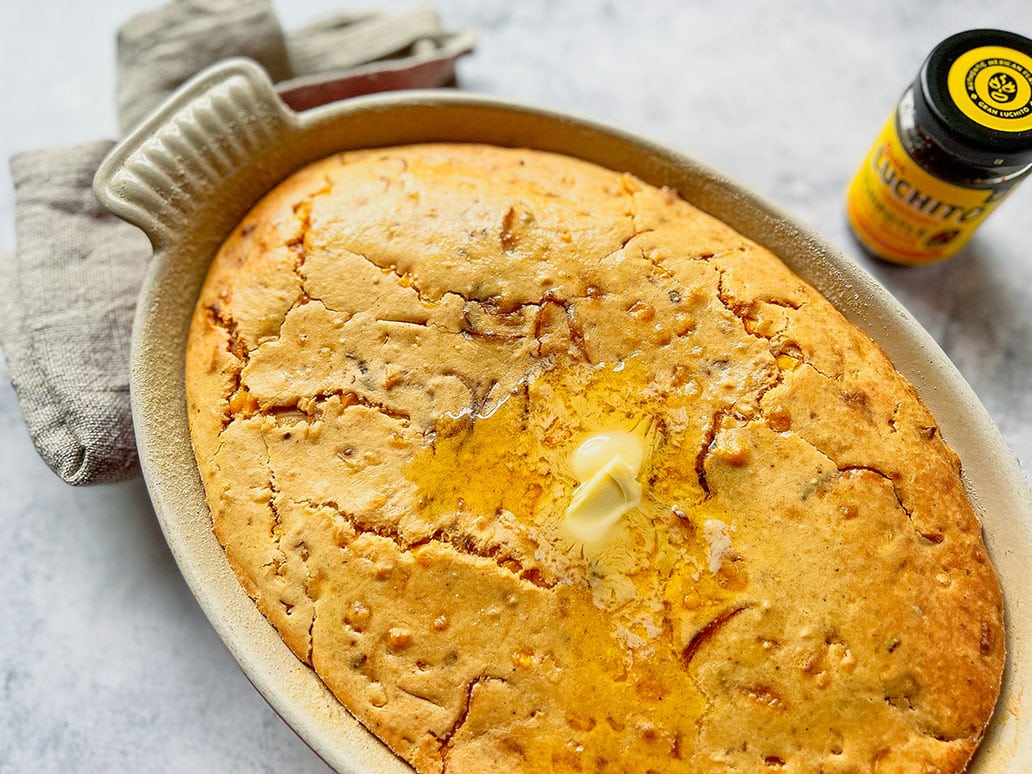 Serve it with a portion of this Cornbread with Chipotle recipe.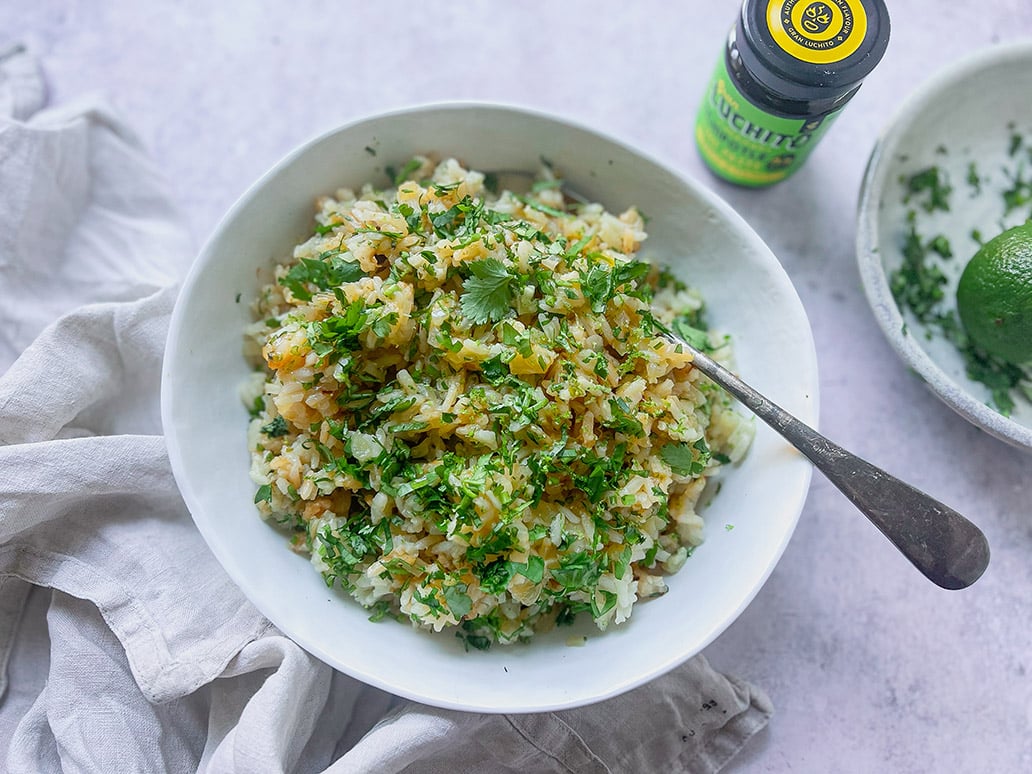 Alongside some Lime and Coriander Rice.
Download Our Free Guide To Chilli Con Carne
Your free Chilli guide will be emailed to you immediately.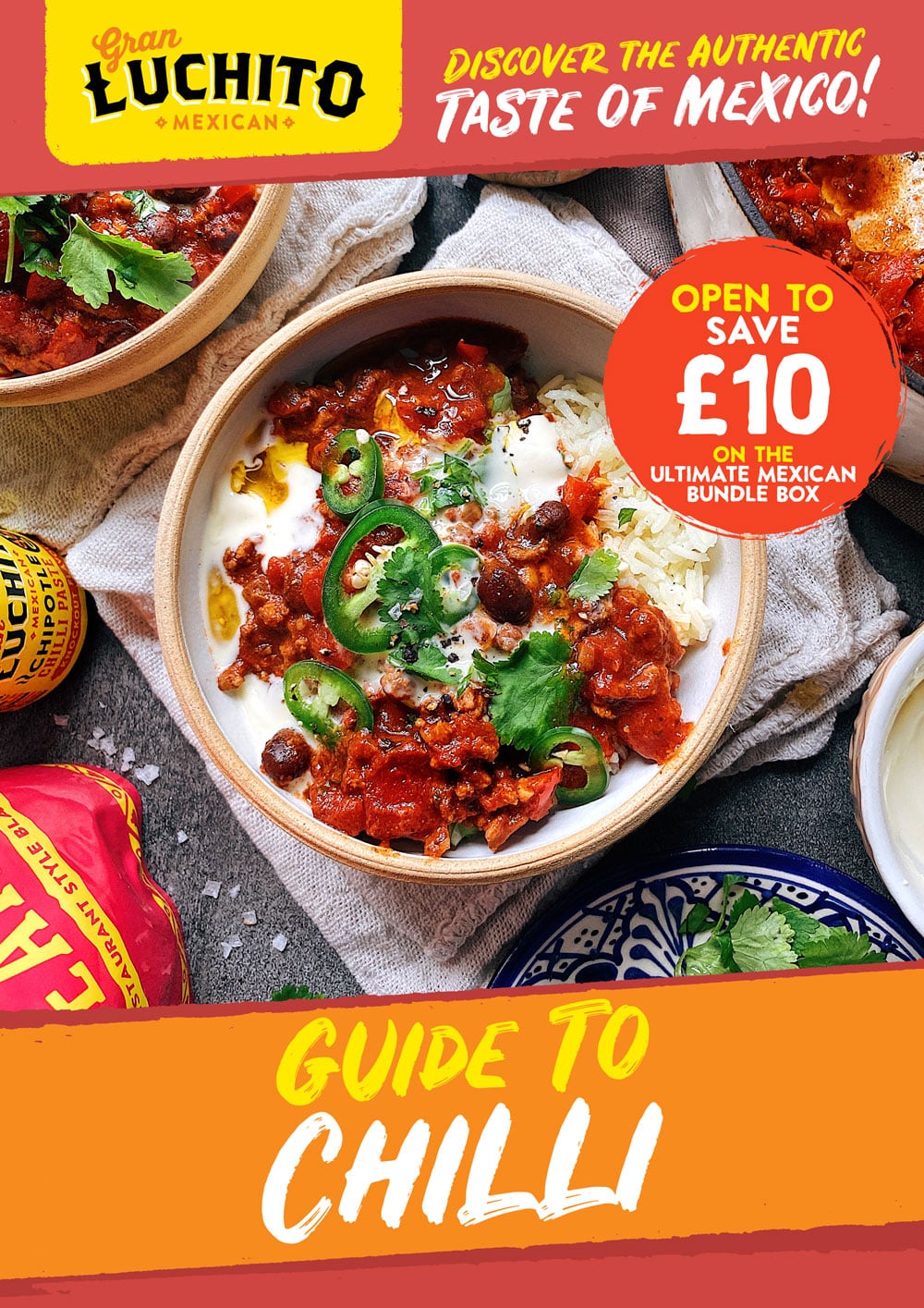 Similar Recipes You Might Like to Try
FAQs
Is turkey chilli healthy?
Yes! Turkey chilli can be an effective weight-loss tool too. Turkey chilli uses the most nutritious ingredients in place of other higher-calorie and higher-fat choices such as beef mince.
Does turkey chilli freeze well?
You can freeze turkey chilli the same way you would freeze beef chilli. Place it in air-tight containers or zip-top freezer bags. You can store it for up to 3 months.
How to make turkey chilli?
Our Gran Luchito Turkey Chilli recipe is very simple and easy, not to mention delicious! Follow the steps that our head chef Susy has created, and you can make it again and again for your family.
Comments / Questions / Tips

Subscribe now for a free copy of the Gran Luchito e-cookbook filled with delicious, authentic Mexican recipes and join our mailing list for all the latest recipes, news and blog updates.