Pan con Tomate
Prep time

Cook time

Total time

Ideal for

Breakfast

Make it

Mexican

Serves

2
Nutrition: Per serving
kcal 137
fat 7.2g
saturates 1.3g
carbs 2.7g
sugars 1.3g
fibre 0.4g
protein 15.8g
salt 8.9g
How to make it
Use a grater to pulp the tomatoes, discarding the skins.
Push the pulp through a fine sieve, retaining both the tomato water, the flesh and seeds.
Heat the olive oil in a frying pan over a low–medium heat, then add the garlic, Gran Luchito Chipotle Paste and the whole anchovies. Stir and cook for about 5 minutes until garlic is softened, but not browned.
Add the tomato water and turn up the heat. Continue to cook, stirring occasionally, until the water has mostly cooked away.
Add the balsamic vinegar and stir well. It should be a very thick sauce.
Remove from the heat and combine with the tomato pulp. Season to taste with salt and pepper.
Toast the bread, then spread the tomato over the toast, drizzle with a little extra virgin olive oil, sprinkle with a little more pepper, the Parmesan and some chives.
Download Our Free Guide To Mexican Breakfast
Your free guide will be emailed to you immediately.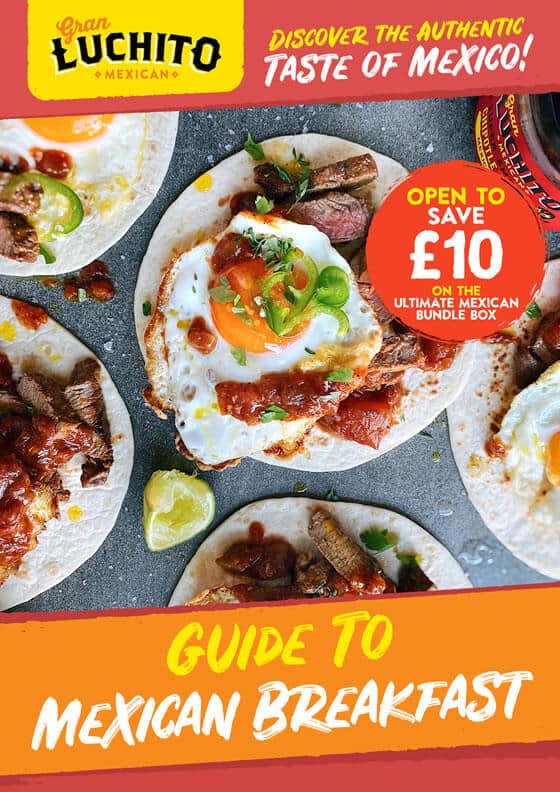 Similar Recipes You Might Like to Try
Comments / Questions / Tips

Subscribe now for a free copy of the Gran Luchito e-cookbook filled with delicious, authentic Mexican recipes and join our mailing list for all the latest recipes, news and blog updates.