Meatball Cheese Slice
Home | Recipes | Family Favourites | Snacks & Starters
Deliciously smoky meatballs in puff pastry covered in gruyere cheese. This meatball cheese slice is best served hot so the cheese is all melty and gooey, but they work really well served either hot or cold at picnics, maybe accompanied by our mini scotch eggs!
If meatballs are your thing, check out some other of our exciting meatball recipe ideas
Prep time

1 hour

Cook time

15 mins

Total time

1 hour 15 mins

Ideal for

Snack

Make it

Mexican

Serves

4
How to make it

Meatballs
Firstly, combine the breadcrumbs with the milk and stir. Leave to soak in while you prepare the other ingredients.
Cook pancetta until cooked through. Place on a chopping board and chop finely before returning to the pan. Lower the heat.
Add the onion and garlic to a food processor (alternatively just grate them).
Add onion and garlic to the pancetta, along with oregano and Gran Luchito Chipotle Paste. Stir and cook for about 7-8 mins.
Add a splash of water, stir and continue to cook until evaporated (5-6 mins). Leave to cool slightly.
In a large bowl, combine the pancetta mixture with the soaked breadcrumbs, the minced beef and pork, parsley and a good pinch of salt and pepper.
Mix well (with your hands preferably) and form into small balls (approx. 1inch in diameter). Pile on a plate and refrigerate for at least half an hour.
To Assemble
Pre-heat oven to 200C
Remove from the fridge. Using a sharp knife, cut each ball in half.
Lay out the puff pastry sheet and cut into 4 even squares (if you're working with a rectangle then make 4 squares as big as possible and make some cheese straws with the excess!)
Lay the meatball halves diagonally along the middle of the pastry (see pics below), leaving 2 corners free to fold over.
Lay 2 slices of cheese on top and sprinkle with a little black pepper.
Fold over the spare corners and pinch together in the middle.
Beat egg with a little milk and brush exposed pastry with a little egg wash.
Sprinkle with a little more pepper and a little salt, Place on a parchment-lined baking tray and place in oven until puffed up and golden (about 15 minutes).
Have you tried these recipes?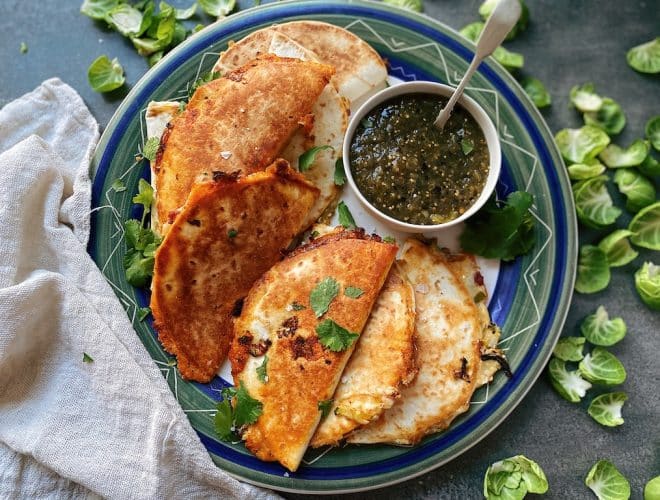 Uses Soft Taco Wraps , Zingy & Tangy Tomatillo Salsa , Smoky Chipotle Fajita & Taco Mix