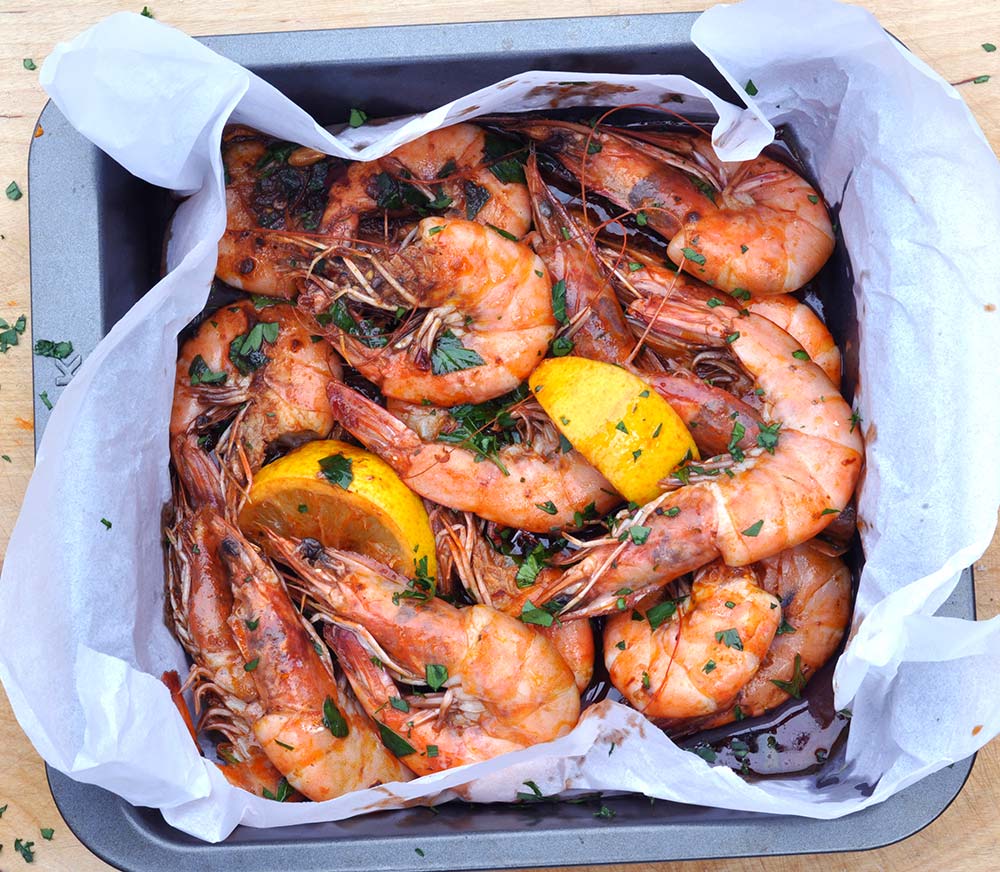 Chipotle Chilli King Prawns Recipe
Home | Recipes | Quick & Easy
This chipotle chilli king prawn recipe was inspired by Gran Luchito fan Alex. We love to hear about new ways to use Gran Luchito,  please do keep sending your recipe ideas in.
As far as king prawn recipes go, this works well either as a starter or it or can be scaled up for a main course. We like it best served with some fresh crusty bread and our roasted pepper and halloumi salad. Whether or not you peel the prawns before you cook them is completely up to you, but we like to keep them on and get messy!
If king prawn recipes are your thing then be sure to check out our Mexican prawn tacos and our king prawn sandwich.
Prep time

15 mins

Cook time

20 mins

Total time

35 mins

Ideal for

Lunch

Make it

Mexican

Serves

4
How to make it
Mix together the butter, chipotle paste and olive oil.
Remove the shells from the prawns if you like – we prefer to leave them on.
Pour the spicy mixture over the prawns in a mixing bowl, squeeze in a couple of slices of lemon, mix and leave for at least 30 minutes.
Fry the chilli butter covered prawns until they turn completely pink. Don't overcook them or they'll go toughand chewy.
Sprinkle over some parsley and serve with crusty bread.
Have you tried these recipes?