Bacon Wrapped Avocado Fries
Home | Recipes | Breakfast | Snacks & Starters
It's no secret that bacon and avocado go extremely well together. So it won't be much of a surprise that we're always keen to experiment with new ways to bring them together and these avocado fries are beautiful! The delicious flavour combination of bacon and avocado with our Chipotle Honey beat our highest expectations!
The secret to these bacon avocado fries is to get as much of the avocado covered by the bacon as possible and to get it as crispy as possible as quickly as possible so as to avoid cooking the avocado too much. We decided to serve the Chipotle Honey glazed avocado fries with a boiled egg as an alternative to toast but they would also go very well with a hamburger or with this steak sandwich recipe.
Prep time

20 mins

Cook time

15 mins

Total time

35 mins

Ideal for

Breakfast, brunch or lunch

Make it

Mexican

Serves

4
How to make it
Remove the flesh from the avocado halves and slice into 2.5cm (1in) chunks.
Slice each rasher of bacon in half-length ways and wrap each chunk of avocado in 2 or 3 pieces or until covered.
Preheat the grill to its highest temperature.
Place the wrapped avocado chunks onto a baking sheet and pop under the grill as close to the heat as possible. Cook for a few minutes, turning occasionally, until they begin to go crispy all over.
Brush the chipotle honey all over the bacon and return to the grill. Keep your eye on it now as it will burn quickly.
Remove from the grill when the bacon is crispy and golden all over. Serve with a soft-boiled egg.
Chef's tip
Use a cocktail stick to secure the bacon in place.
Have you tried these recipes?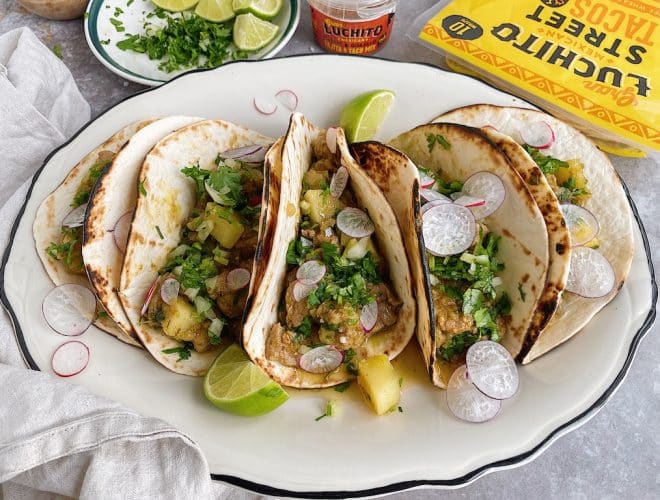 Uses Soft Taco Wraps , Garlic & Guajillo Fajita & Taco Mix , Enchilada Cooking Sauce