In our Guide to San Miguel de Allende we share some insight into this charming city. In this blog we let you in on our top things to do in San Miguel de Allende – a picturesque city bursting with colour and history. We hope you enjoy! 
1. Walk around the city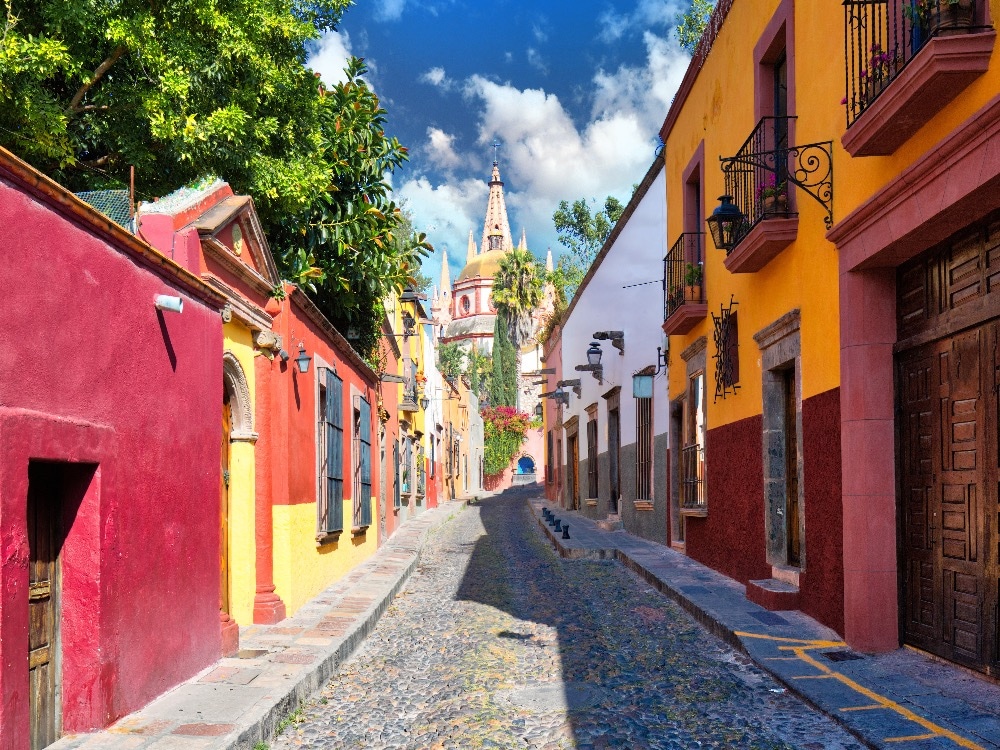 First on our list is getting lost in the historical centre. We recommend taking it all in, looking at the beautiful colonial houses, stopping by the art galleries or sitting in one of its artsy cafes or restaurants and enjoying the ambiance.
2. Parroquia de San Miguel Archangel
Next on our list is certainly a spectacular example of religious architecture that merges gothic with neoclassical styles. It's the symbol of the city and impossible to miss it as it's located right in Plaza Allende.
3. Sit in the Plaza Allende and watch life go by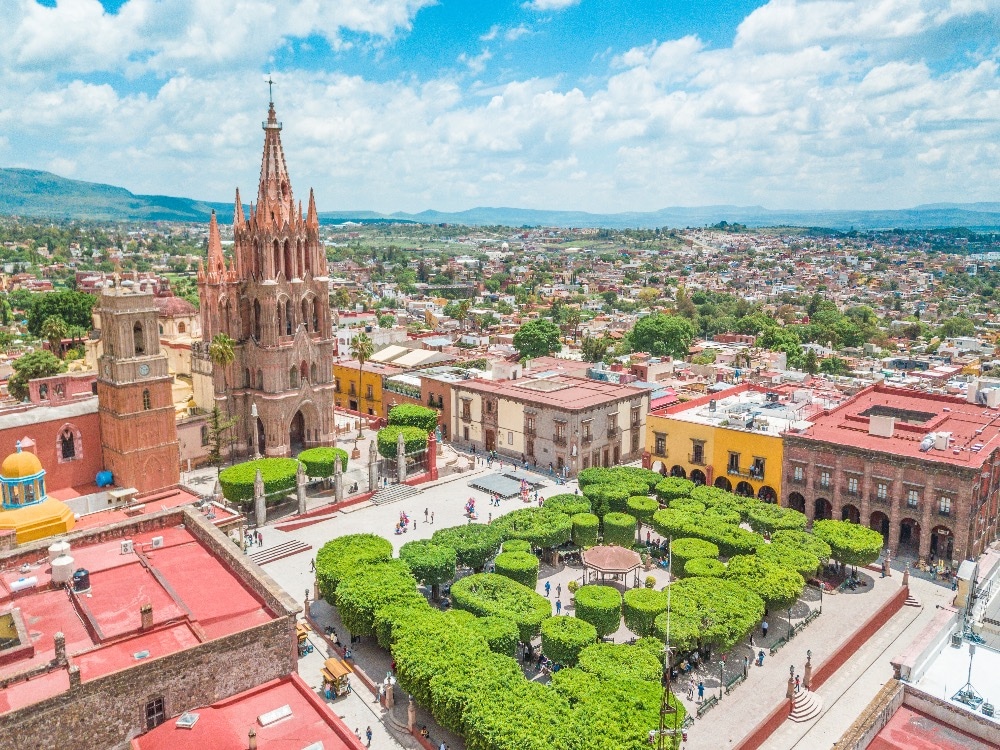 In the heart of San Miguel you will find Plaza Allende also known as "the main garden". It's where the first city council was constituted after Mexico became independent.  Right in front of the stunning Parroquia. It is   surrounded by spectacular colonial buildings and frequented by local vendors trying to make the best of the crowds of tourists and sell their local products, food and souvenirs.
4. Santuario de Atotonilco
Next on our list of things to do and nominated as a World Heritage Site by UNESCO is the Santuario de Atotonilco. Inside you can admire amazing paintings and frescos, original pieces of baroque sculptures and much more.
5. Tiemplo de la Concepcion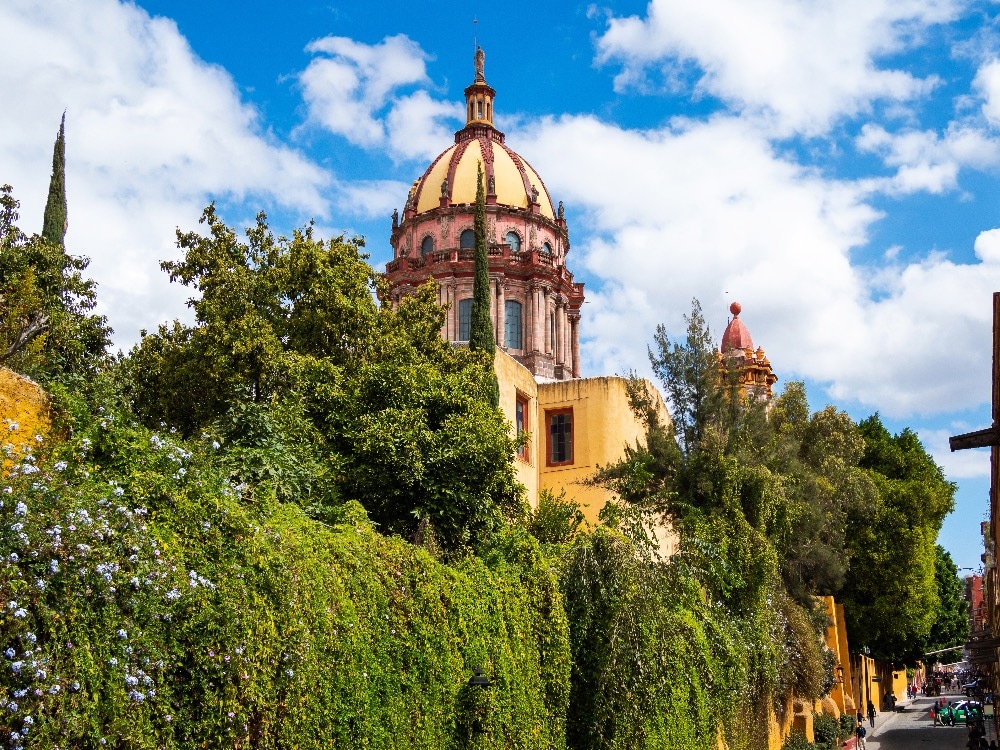 If you love art, the Tiemplo de la Concepcion, also known as "Las Monjas", is an unmissable place. Besides showcasing interesting painting exhibitions, the convent is also home of the Institute Ignacio Ramirez, where many interesting musical and theatre shows, art expositions and conferences take place. You can also admire the spectacular work of the famous Mexican muralist David Alfaro Siqueiro.
6. Buy some local souvenirs
Markets are always a good place to familiarise with local life. The Mercado de Artesanías is a little touristy but it still serves the purpose and it makes for an interesting visit. Located in the "andador" Lucas Balderas where you can buy various pieces of local art and crafts.
7. Familiarise yourself with the local history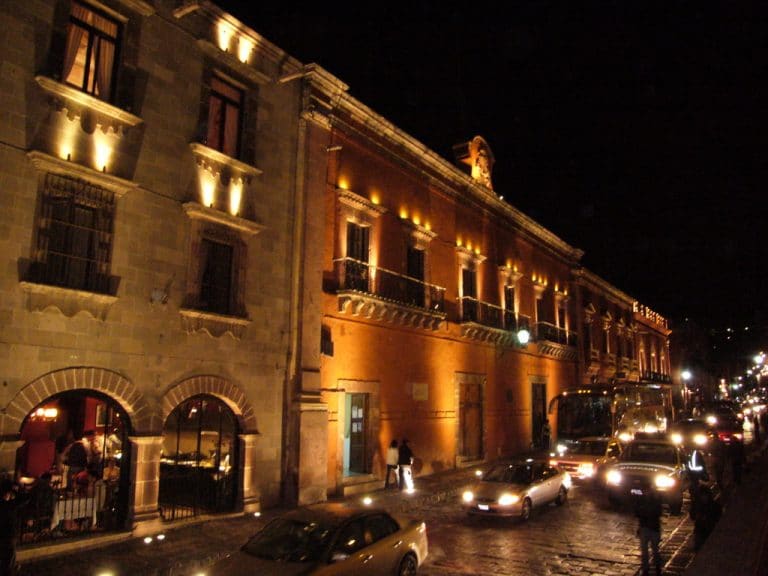 Next on our list is the ex Palacio Municipal which is a must-see if you are interested in the local history. It's a colonial building where the first city council was established after the proclamation of the independence of Mexico in 1810.
8. Walk around the botanical garden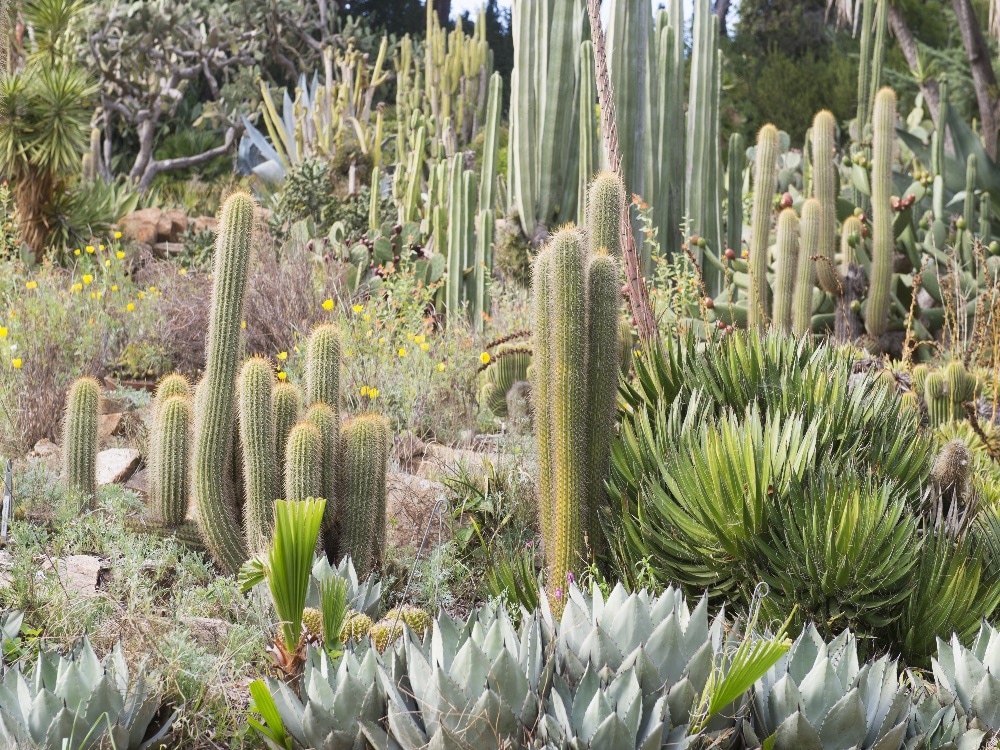 If you love nature you cannot miss this beautiful garden located 2.5 km from the city centre. Here you will find over  1300 species of cacti.
9. Admire the oldest bell in the city
In the Templo de Nuestra Señora de la Salud, a beautiful baroque building, you will find an open dome made of spectacular tiles distributed in colourful combinations. You can also see the oldest bell of the city.  
10. Stay in one of the beautiful boutique hotels in the historical centre
Next on our list and certainly a difficult choice is deciding on a hotel. This is because there are so many to choose from and they are all beautiful, unique, intimate and most of all elegantly artsy. One of our favourites is the Rosewood Hotel which is an exclusive brand that offers high-end accommodations with top notch service in the heart of the city. It's a special place for those who like to splurge and have a memorable, fancy stay. 
Nemesio Diez 11, Centro, Zona Centro, 37700 San Miguel de Allende, Gto., Mexico
11. Eat in one of the top restaurants of the city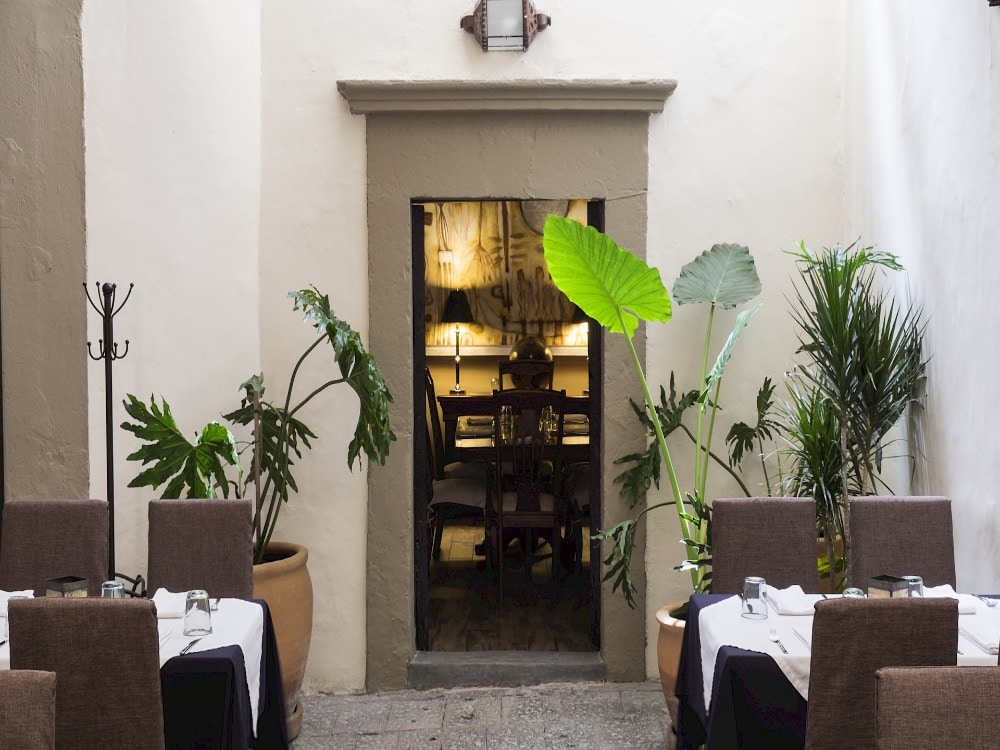 The restaurant options in San Miguel de Allende are endless and cater for every taste and budget. One of our favourites is Mi Vida restaurant which offers a delicate fusion of Mexican and Italian cuisine. It uses only fresh local products and is located right in the city centre.
Calle del Dr Ignacio Hernandez Macias 97, Zona Centro, 37700 San Miguel de Allende, Gto., Mexico
12. Walk up El Mirador
Finally, last on our list but certainly not least is walking up El Mirador! Walk up to one of the view points and admire the stunning views over the city. Early morning or late in the evening is best and you may even catch a glimpse of hot-air balloons floating in the sky. 
We hope we've inspired you to plan a trip to this colourful and friendly city of Mexico with our list of things to do! Be sure to check out our Guide to San Miguel de Allende for more tips and insight including where to eat and where to stay. We would love to see how you get on, please make sure to tag us #granluchito