Throughout these uncertain times we thought we would continue to bring you the occasional travel blog. Not least because everyone likes a bit of escapism, but also because we are sure many of you will be planning your next trip abroad for when the time comes! Things To Do In Playa Del Carmen should help to inspire you to think about a trip to Mexico!
Playa Del Carmen is situated in the middle of the Riviera Maya, right between Tulum and Cancun. It is very close to the most popular areas of interest in the region, and certainly a great choice for a Mexican holiday! Everything in Playa Del Carmen revolves around Quinta Avenida. This is the main street where there is a colourful and original array of shops selling souvenirs and trendy clothing, as well as restaurants serving delicious food. People gather here to take a stroll, soak it all up, and enjoy everything it has to offer. 
Just a couple of blocks from Quinta Avenida is the renowned beach of Playa del Carmen. Here you can just lie in the sun sipping a Margarita, take a long walk or try kitesurfing!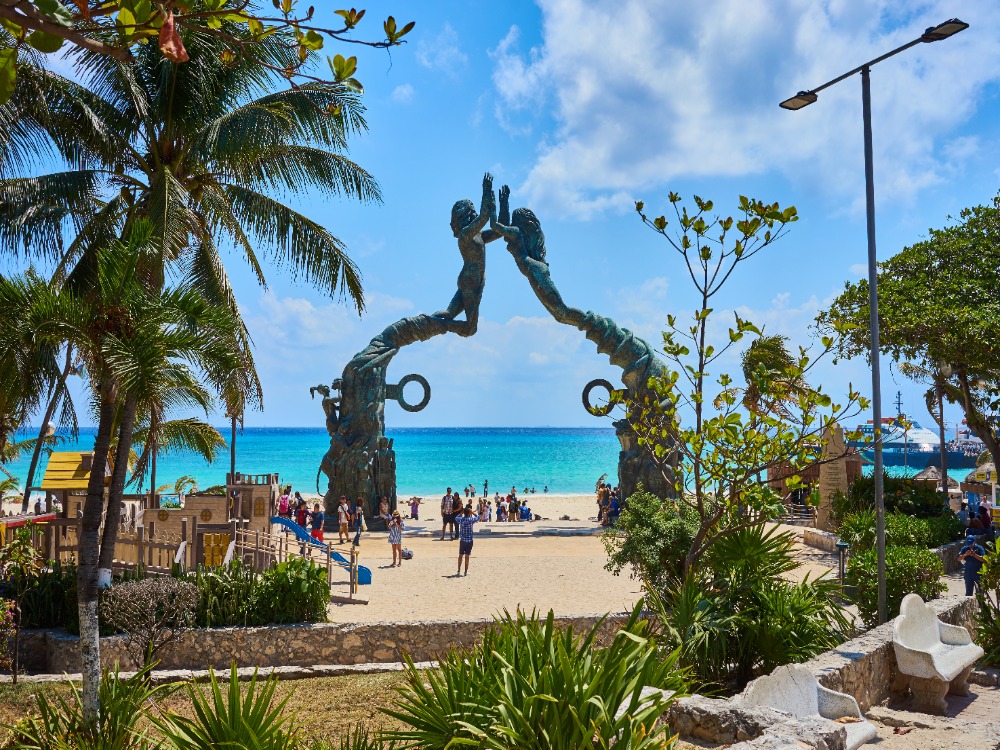 Playa Del Carmen is a great place for a holiday for most travellers, families, couples, or groups. You can find pretty much anything you're looking for. The hotels on offer are diverse and for all sorts of needs and budget. You can either stay in the heart of town or away from the hustle and bustle, just outside the city surrounded by lush jungle. In this post we will tell you everything that you can do in Playa del Carmen.
1. Stay In One Of The Luxury Hotels In Playacar
Playacar is one of the first residential areas that has been built in Playa del Carmen, right on the beach. It's home to lovely houses and spectacular hotels built on the best stretch of beach in the city. You should consider booking a hotel in this area if you would like to enjoy the turquoise Caribbean waters.
2. Bask In The Sun
Playa del Carmen beach stretches out for more than 10 km along the Riviera Maya coast. If your hotel is not on the beach, you can still find beach clubs to rent a chair and umbrellas, or you can just lie your beach towel anywhere you like as the beach in Mexico is free. And when it's time to fill your belly, there are plenty of restaurants in the surrounding areas. 
3. Take A Tour To Chichen Itza
Chichen-Itza is a must-do if you travel to the Yucatán Peninsula. The majestic Mayan site represents the grandeur of the Mayan civilization. It is one of the most important religious centres of the pre-Hispanic population. You can either go on your own or with an organised tour, and use the day to also visit the colourful and colonial town of Valladolid. 
4. Spend A Day In Tulum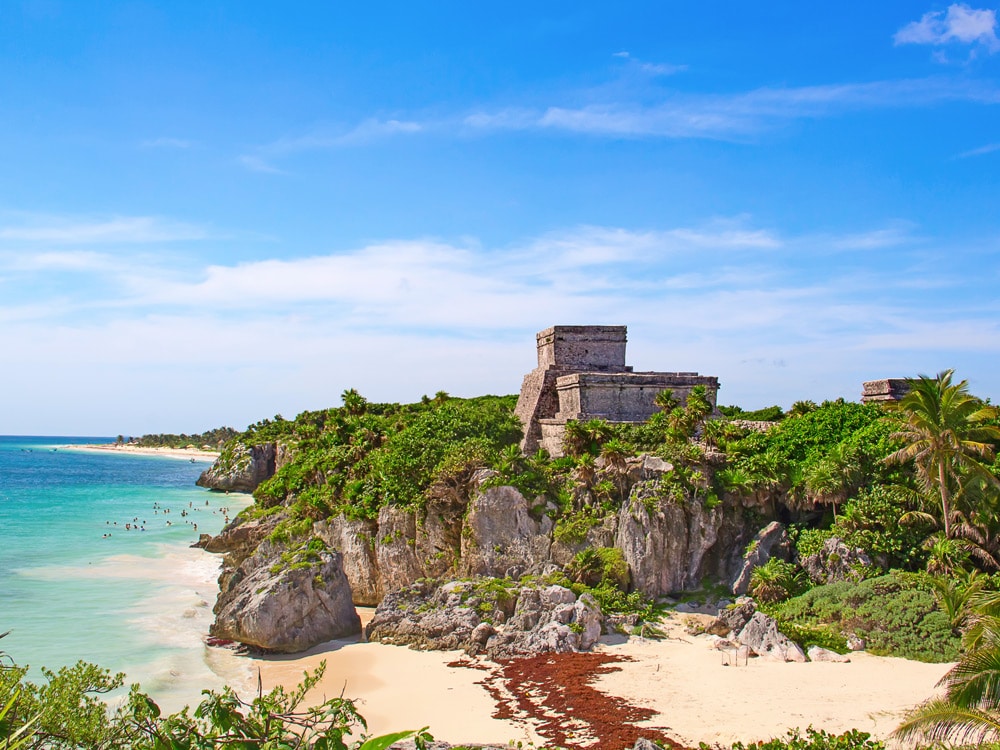 Being a small fishing village back in the days, Tulum has become one of the trendiest towns in Latin America. The beach is lined with outrageously expensive eco-chic hotels, world-class restaurants, prestigious fashion boutiques, and a Balinese style spa. The spectacular beach and the ancient Mayan site, the only one built by the sea, are the two most popular attractions. One day here would be enough to experience what it has to offer.
5. Visit A Cenote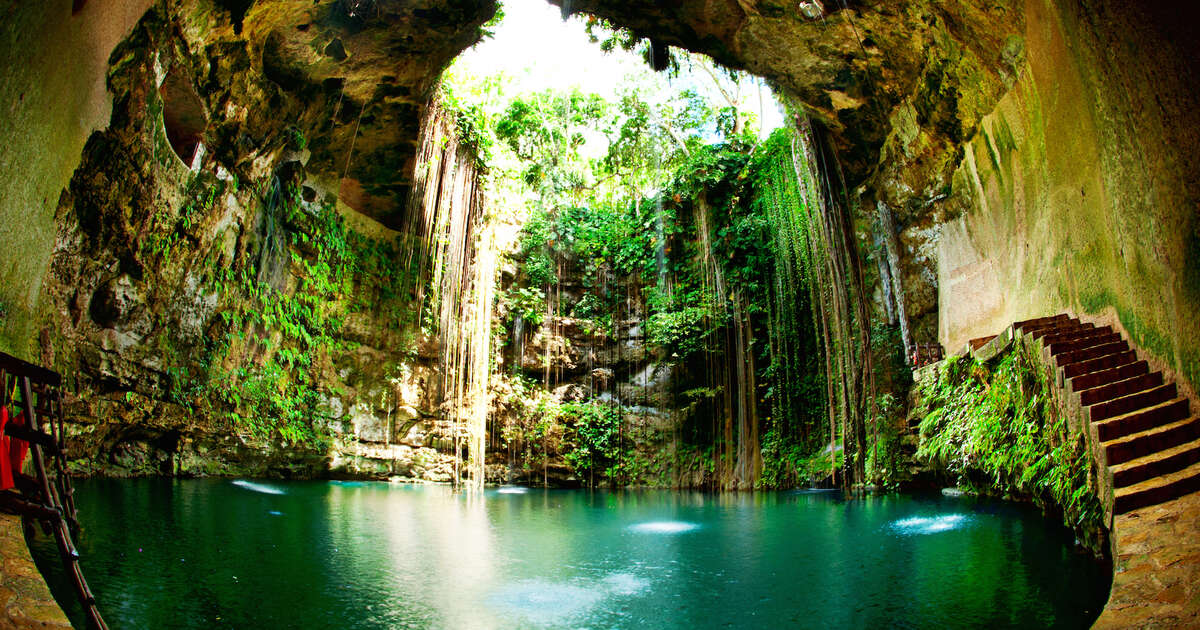 Scattered around the Yucatán Peninsula are about 300 Cenotes. These are natural sinkholes filled with pure water filtered by the rocks. Considered sacred places by the ancient civilization, they are now an important source of income for the local families that happen to have found one in their premises. The cost of visiting one can vary from 100 to 300 pesos. There are a few beautiful Cenotes about 30 minutes drive from Playa del Carmen. You can get there either by local buses or taxi. 
6. Bike Around Cozumel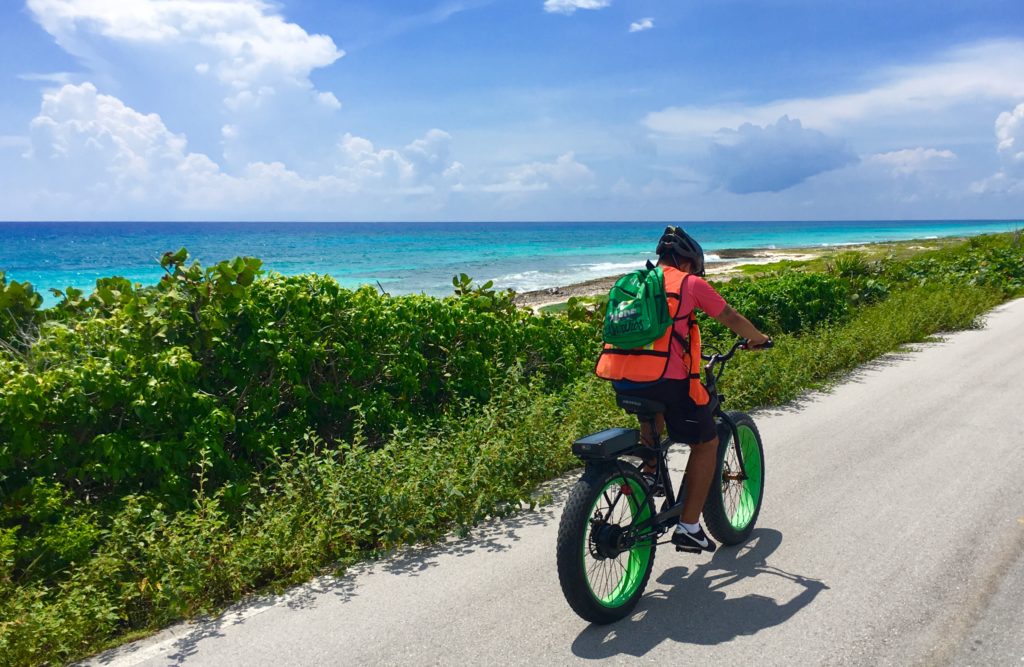 Situated only a 30 minute ferry ride from Playa del Carmen, Cozumel is considered the mecca for scuba divers but also an interesting place to visit for nature and outdoor lovers as well. Lots of snorkeling is also available and for the sports fans, you can bike around the island to enjoy its spectacular landscapes, especially when you reach the east coast.
7. Go Scuba Diving
Scuba diving is big off the coast of Playa Del Carmen. Many operators offer great daily dive trips to see the rich marine life including sharks, turtles, manta rays and much more. From November to March, get up close and personal with majestic bull sharks as they arrive in Playa del Carmen for breeding season. Cave diving in cenotes is another exciting must-do diving experience here, as well as checking out the MUSA, located next to Cancun, an underwater contemporary museum of art consisting of over 500 permanent life-size sculptures from English artist Jason deCaires Taylor.
8. Enjoy The Delicious Local And International Cuisine
Playa Del Carmen has grown tremendously in the past decade, and so have the number of restaurants available. From local cuisine to fast food, and the finest international dining in the most elegant restaurants, you can find anything you are looking for. There is also a good range of healthy cuisine and vegan options.
9. Dance The Night Away At The Coco Bongo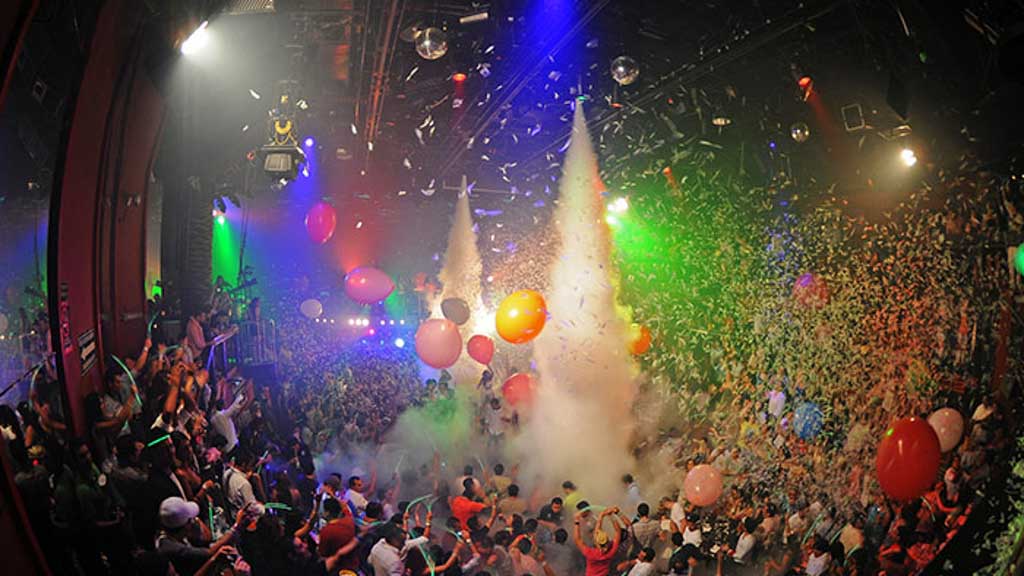 The party lovers won't be disappointed either. Playa del Carmen has always been known as the party hub of the Riviera Maya and it still holds that title. Among the many nightclubs, the Coco Bongo naturally stands out, with its extraordinary shows. The skillful local performers impersonate the most famous artists in the world, from Madonna to Michael Jackson, to Queen and many more.
As you can see Playa del Carmen has it all and is waiting to welcome you on your next visit! Please check out our Where To Stay In Playa Del Carmen for tips on hotels in the area. If and when you do end up going to Playa Del Carmen, don't forget to tag us #granluchito!
For similar blogs like this please visit Guide to Caribbean Coast Mexico, Guide to Pacific Coast Mexico, Top Things To Do In Mexico City, Things To Do In Cabo San Lucas, Things To Do In The Riviera Maya, Things To Do In Baja California, Things To Do In The Yucutan, Things To Do In Cancun, Guide To Tulum