What are Burritos? It's not a sentence you hear often, but with all of the different choice in Mexican cuisine, from fajitas to enchiladas and tacos, it can get confusing! Here we will share everything you need to know about the history and origins of this over stuffed, multi-ingredient, aluminium foil heavy dish. Mission Burrito!
What are Burritos?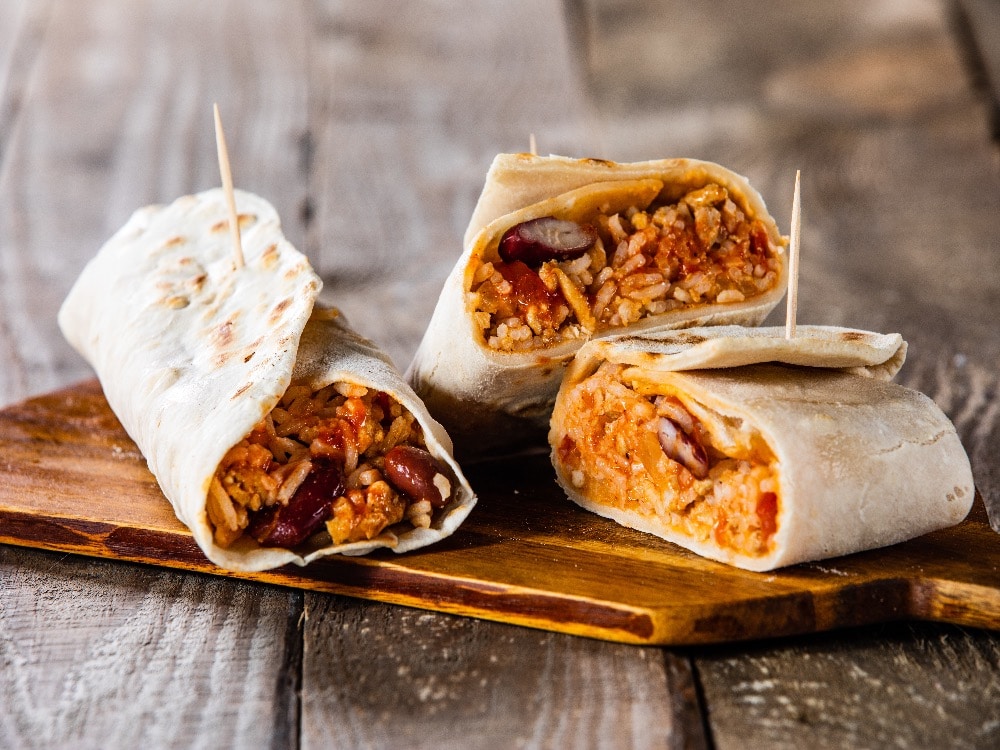 The key difference between the more familiar taco and a burrito is the quantity and size. Tacos are small and open, and you might need 3 or 4 to satisfy your appetite. A burrito, on the other hand, has a larger tortilla and a variety of fillings. Certainly, a single one would make up a meal. They are made with flour tortillas as a corn one would break with that size of tortilla. The ends of the tortilla are folded in and then it's rolled closed. Inside you will often find meat along with rice and beans for a hefty all in one meal.
Be sure to check out our Beginner's Guide to Mexican Food to learn more about the differences between tacos, fajitas, enchiladas and more. 
What's In Burritos?
The traditional, main ingredients of a burrito tend to be a flour tortilla, a meat filling, beans and salsa. Other popular additions are cheese, sour cream, guacamole, rice and vegetables.
Tortillas
A soft flour tortilla in the form of our Burrito Wraps would typically be used so that one can easily wrap it up. Without the tortilla, it just isn't the same dish!
Meat 
Chicken or Beef tend to be the most popular ingredients. However, you can really add anything! We have recipes that include chorizo or pulled pork. Our Vegan Burrito or Refried Bean Burrito are delicious alternatives if you are looking for something meat free.
Beans
Black beans and Pinto beans are most often used. Try our Pinto Refried Beans in yours, for the most traditional option. The beans add weight and substance, as well as protein, so if you want something meat free then look no further!
Salsa
One of the best parts! This is very versatile, so could consist of one of our salsas, our Jalapeño & Pineapple, or something homemade. It is not a must, to have a salsa, but it does add that extra added bit of kick to an otherwise still delicious burrito!
Where Did Burritos Originate?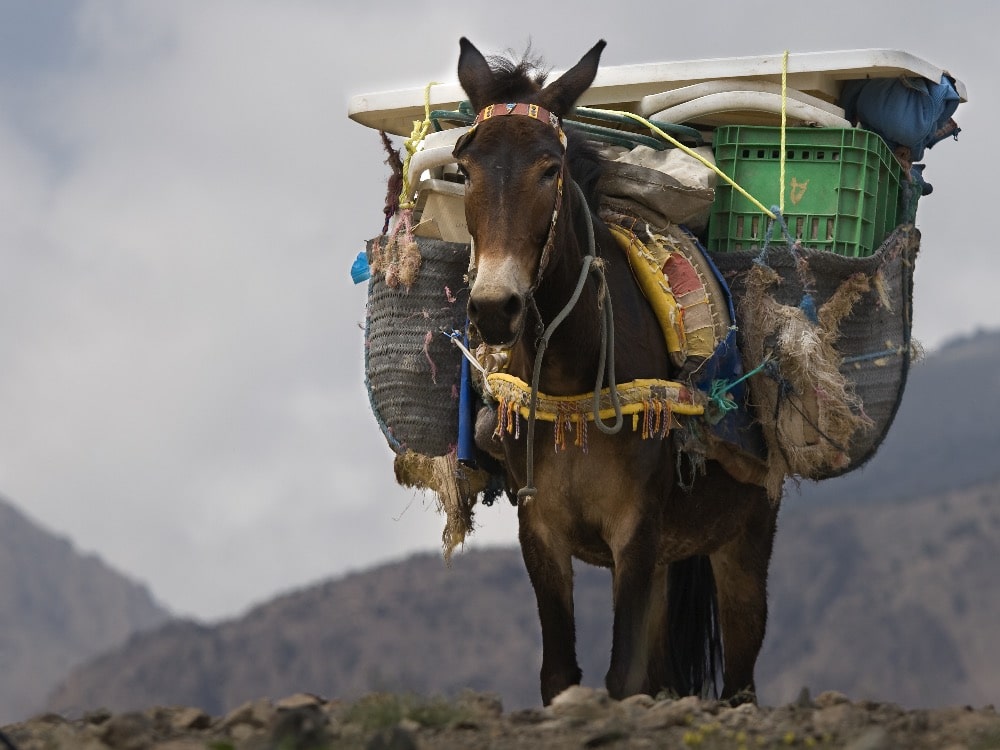 For any Spanish speaker, the word may raise an eyebrow! A "burro" is a donkey, and the diminutive form "burrito" means "little donkey!" So how did the delicious all-in-one Mexican meal we love come to be named little donkey? Legend has it that Juan Mendez from Chihuahua, Mexico used a donkey to carry around his supplies for his food cart. To keep the food warm, he would wrap it up in a large flour tortilla. So they actually refer to Juan's much-loved donkey who helped him deliver them.
What Are Burritos? Hopefully now you know! For more on Burritos please visit: How To Make Burritos, and Burrito Recipes