Looking for side dishes to go with tacos? Look no further. Here we give you our round up of what to serve with tacos, with a link to each recipe. Any leftovers can be put in the fridge for the next day!
What To Serve With Tacos?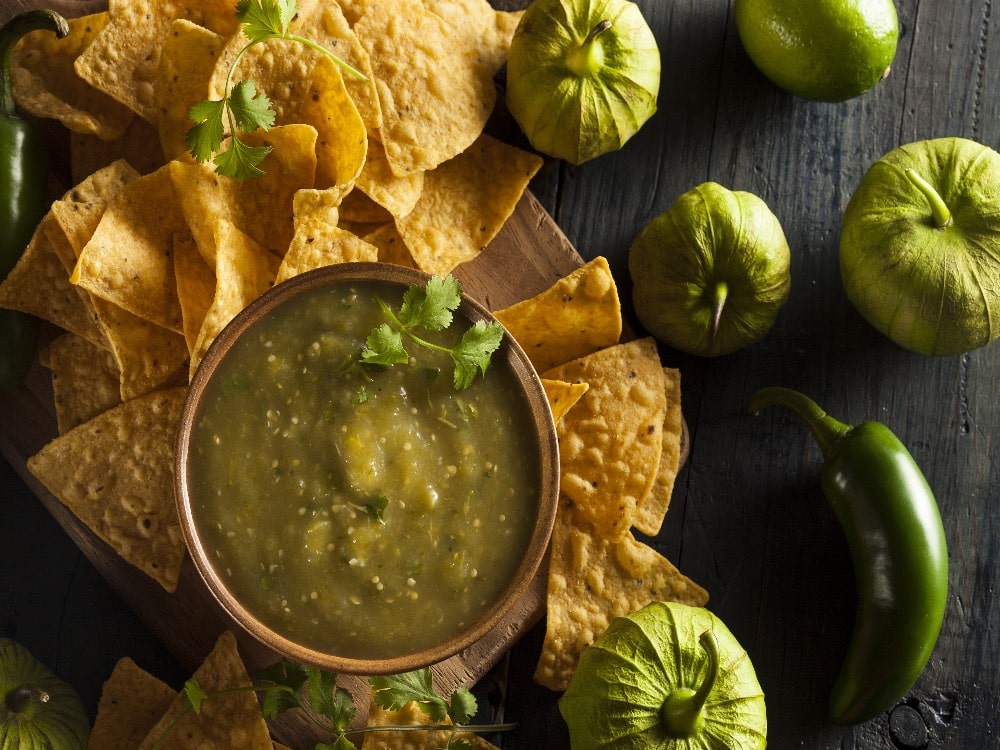 First up for what to serve with tacos is chips and dip! A classic Mexican snack, and a perfect little accompaniment to tacos on the table. Our Lightly Salted Tortilla Chips are perfect dunked into some super smokey Chipotle Salsa, zingy and fresh Tomatillo Salsa, or fruity and hot Mango Salsa.
These are a no brainer when it comes to a Mexican side dish to tacos. Our Gran Luchito Refried Beans are great if you don't have all day to make them, they are easy to prepare, nutritious and any leftovers can be used as a dip with tortillas the next day.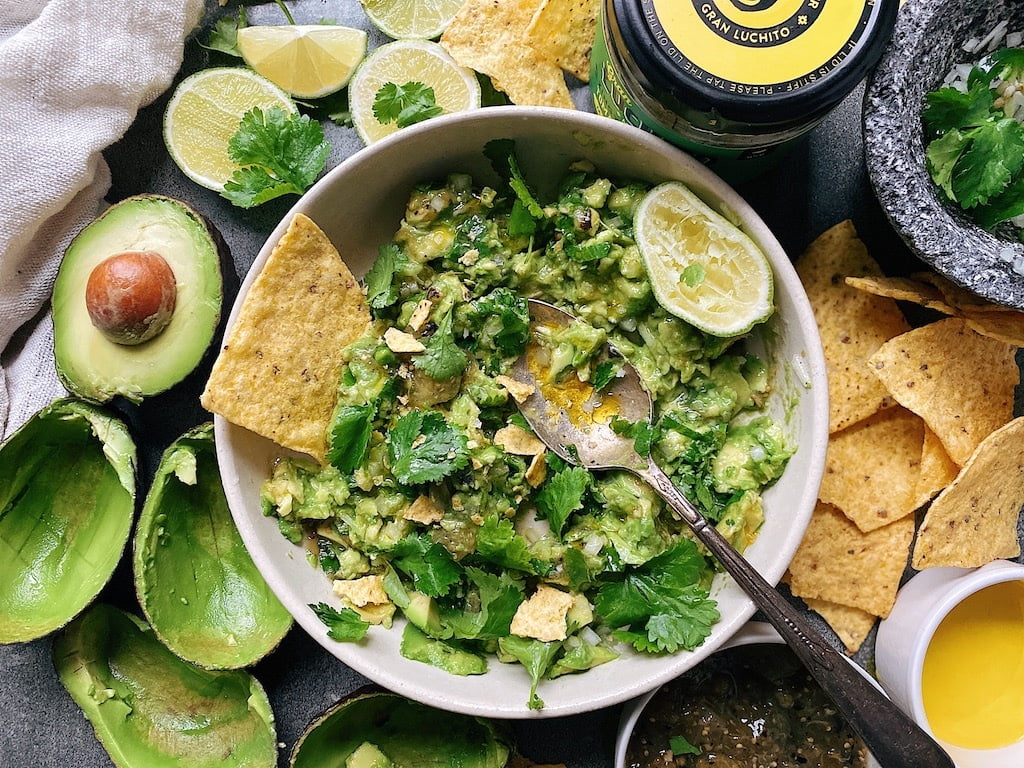 You could spoon this on top of your tacos to upgrade them slightly, or have it on the side with some Lightly Salted Tortilla Chips for dunking. Above all, our Guacamole recipe is simply the best around due to the couple of spoonfuls of our Tomatillo Salsa stirred into it!
An authentic Mexican side dish that goes with every Mexican main. Our Mexican Chipotle Rice is a simple recipe filled with carrots, peas and coriander, and uses our Chipotle Paste to add the sublime heat and smoky flavour. In short, its a winner!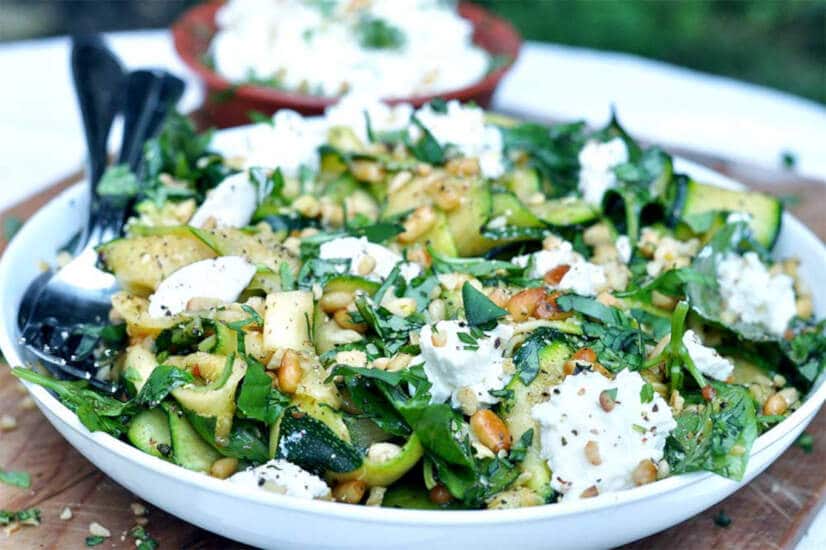 Our beautiful Courgette Salad is loaded with thin ribbons of courgette, creamy ricotta cheese, fragrant basil and crunchy toasted pine nuts. This would be a delightful accompaniment to tacos for those who would prefer something fresh, green and light. Consequently, it had to go in our What To Serve With Tacos list.
Mexican Elotes (aka Mexican street corn) is a classic way to enjoy corn on the cob! Such a treat and perfect to accompany those tacos. These ones are charred a little in a pan, then baked in our delicious sauce of  sour cream, chipotle mayo, feta, lime zest, lime juice, a handful of fresh coriander.
Mexican Corn is such a Mexican classic side dish that it was always going to be in What To Serve With Tacos. The secret? Our Chipotle Chilli Mayo. Have this salad recipe on the side, or if you just can't resist, then load up that taco!
Finally, sweet potatoes are a great accompaniment to tacos. These ones are impressive and sure to be a crowd pleaser as well. Basted in butter and Chipotle Paste, they are then baked and finished off with parmesan, Chipotle Mayo (for dipping), a squeeze of fresh lime and chopped coriander.
Has this helped to answer what to serve with tacos? We hope so. For more on tacos please visit: What Are Tacos?, How To Make Tacos and Top 10 Taco Recipes