Tempted by the thought of some loaded Nachos? Not sure how to go about it? We hear you! Our blog on How To Make Nachos brings you everything you need to know about arguably the most famous of all Tex-Mex dishes.  We'll tell you exactly what they are, who invented them, how to make them and what to serve them with. Have fun in the kitchen making a nachos recipe, and be sure to show us your creations in the comments section below! Don't forget to tag us #granluchito
---
Table Of Contents
What Are Nachos – Typical Nacho Toppings – Where Do Nachos Come From – How To Make Nachos – Nacho Top Tips
What Are Nachos?
Nachos are a dish consisting of heated lightly salted tortilla chips covered in melted cheese and a huge variety of toppings. They are often served as a Mexican snack or Mexican starter, but can also be one big complete meal! They are a classic Tex-Mex dish, meaning that they derive from the culinary creations of the Tejano people of Texas. The flavours and style of dishes such as Nachos, Fajitas and Burritos have been a feature of Texan culture since the late 1800s.
---
Typical Nacho Toppings
---
Additional Toppings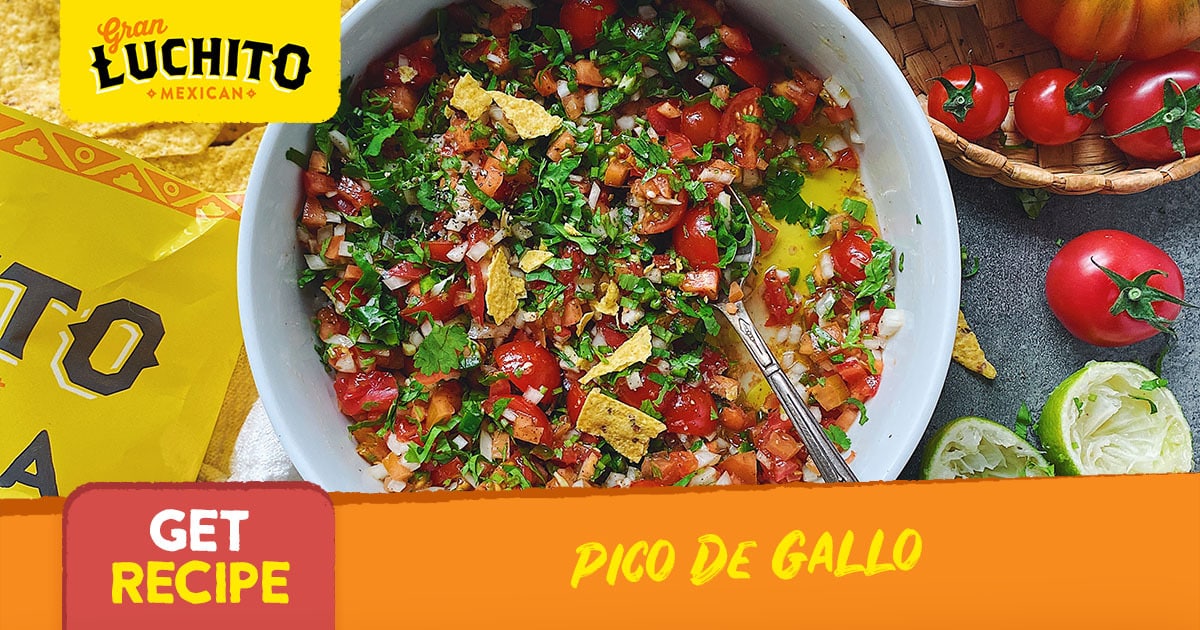 ---
Where Do Nachos Come From
Nachos originated in a city called Piedras Negras, Coahuila, just over the border from Eagle Pass, Texas. They were invented by a (now-legendary) maître d' named Ignacio "Nacho" Anaya García at the Victory Club in 1940. He whipped up his first batch for a group of hungry U.S. military wives (regular customers), after they asked if he could bring the four of them a different snack than usual. As a result, he named them after his nickname, and the rest is history. They have become a Mexican, and international, staple.
---
How To Make Nachos
Here is a basic Nacho recipe:
Firstly, preheat the oven to 180°C.
Prepare your chosen meat or protein, cook and put to one side.
Scatter a layer of Lightly Salted Tortilla Chips into an ovenproof bowl and top with a sprinkling of grated cheese.
Top with another layer and cover with remaining cheese then bake in the oven until nicely melted.
Prepare homemade guacamole by removing the flesh from 2 ripe avocados and mashing together with the juice of 1 lime and a handful of roughly chopped coriander.
Layer the meat and dollop the guacamole onto the cheesy tortillas along with spoonfuls of

Chipotle Salsa

 and sour cream.
---
Our Favourite Recipes
For more: check out our Nacho Recipes.
---
Nacho Top Tips
Top Tip
Layer them. You don't want a scrummy coated top layer, and then dry plain chips underneath. For example, we recommend dividing them into 6 categories: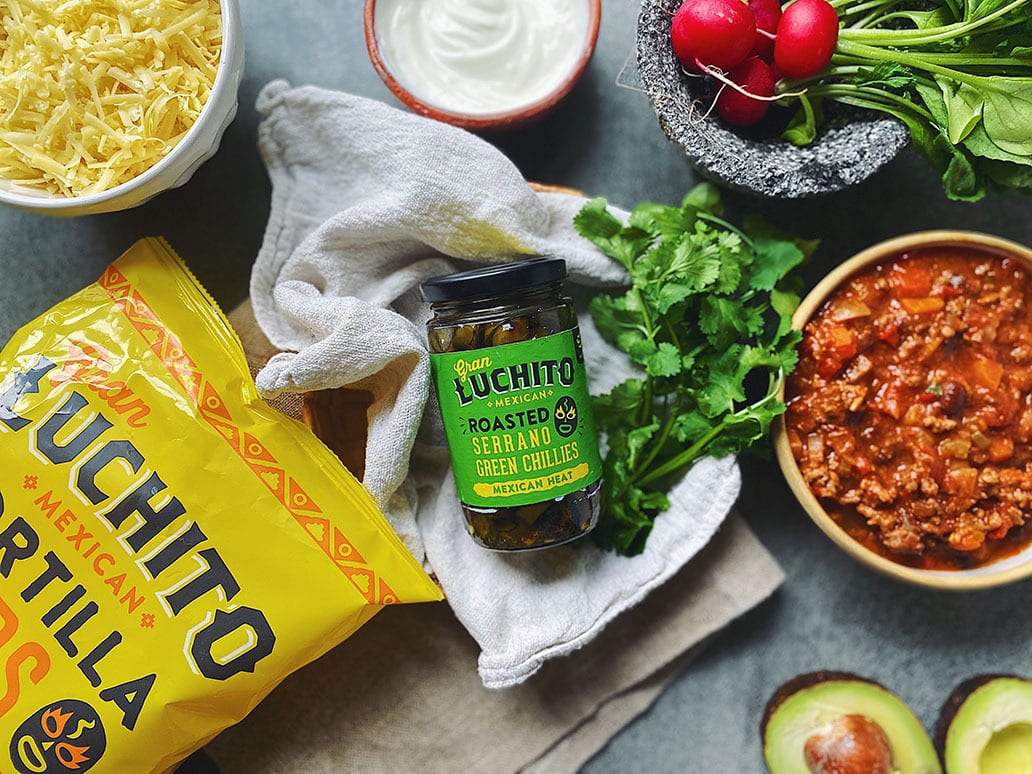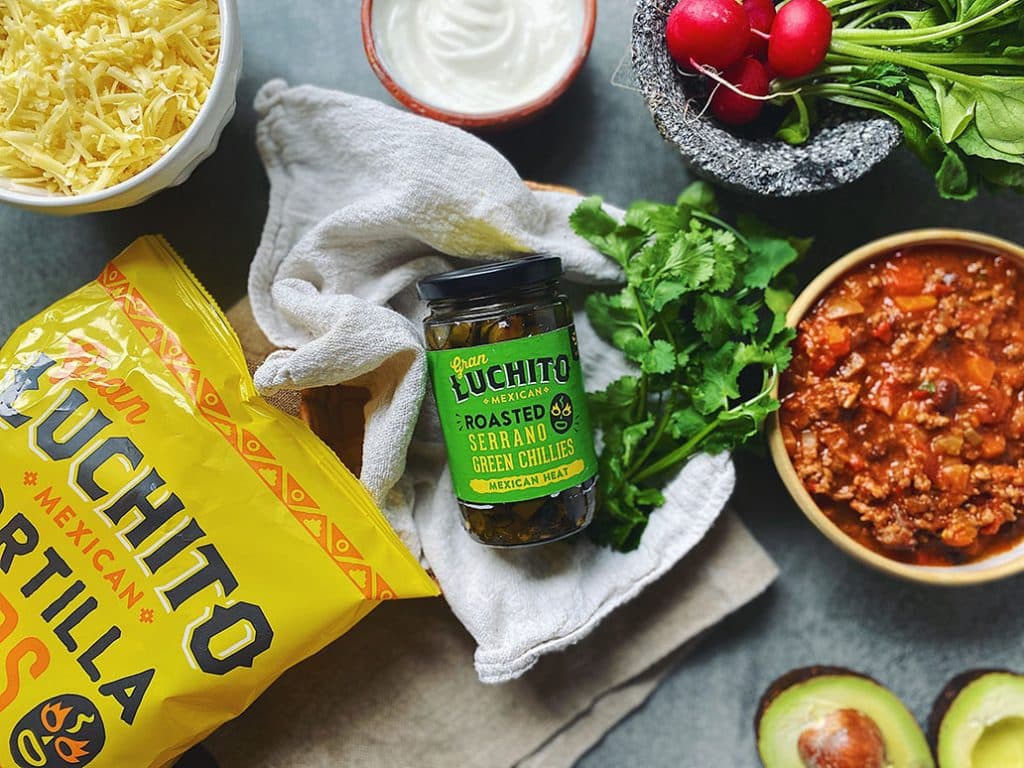 More Tips
---
We'd love to hear about your Nachos experiences! Please leave your comments below. For your recipe pics tag us #gran luchito
For more on Nachos check out: What To Serve With Nachos  and The Best Nachos Recipes
More about Mexican Food: A Beginner's Guide To Mexican Food and What Is Authentic Mexican Food?