Here we would like to share with you our best Fajita Recipes! Some of our tried and tested ways to make tasty and delicious fajitas at home. We hope you enjoy!
Why We Love Fajitas
They are great for a crowd because you can customise them and everyone can make them however they like

The simplicity of grilled meat and/or veg wrapped up in soft warm

tortillas

If you watch the wraps and are selective about toppings then they can be quite healthy

Easy to make vegetarian, we recommend substituting mushrooms, particularly large portobellos, for the meat in these recipes
---
Here at Gran Luchito, we can't get enough of a chicken fajita recipe! This was one of our first and best fajita recipes, and uses our Chipotle Paste for loads of smoky flavour, as our fajita seasoning. You can't go wrong with this Mexican magic ingredient to make such a classic dish!
---
Fajitas are quite easy to prepare already but this recipe makes them even more convenient to cook. All you have to do is to place all the veggies in a bowl and cover with our Mild Fajita Cooking Sauce and Garlic & Guajillo Fajita & Taco Mix. This will bring loads of flavour to them. Following on from that, coat your mushrooms and peppers in the mixture and finally place them on a baking tray to let the oven do it's magic. This fajitas recipe is not spicy which makes it ideal to feed both little ones and grown ups.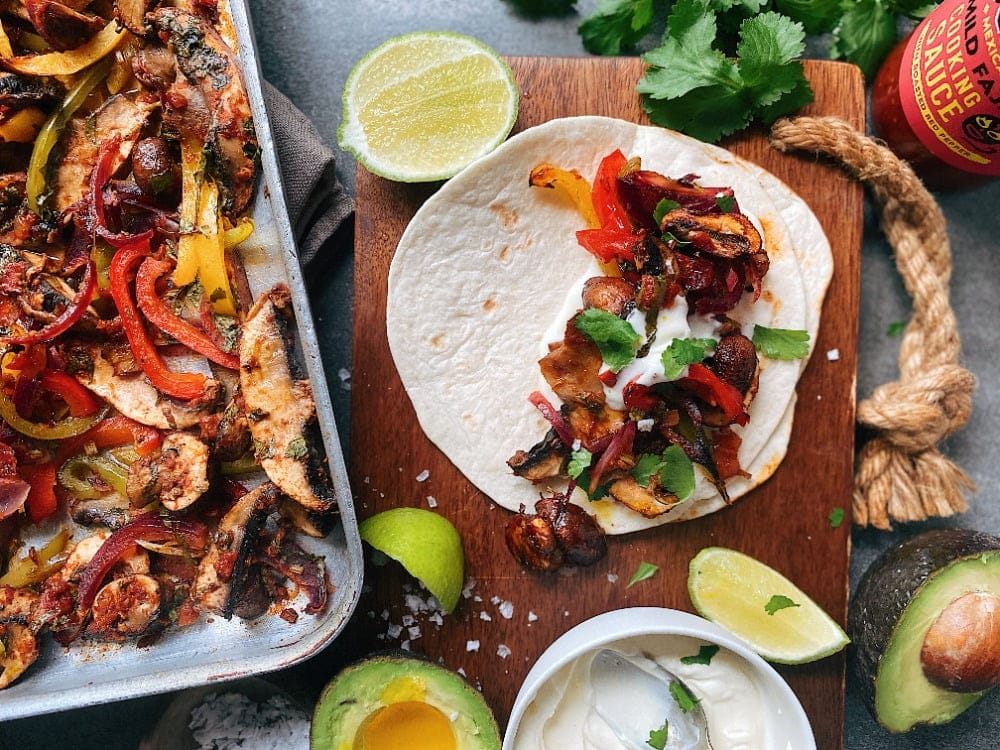 ---
Next on our list of best fajita recipes is our Fajita Platter. It couldn't be easier to make, and is sure to impress friends and family. For this one, we've used sizzling steak and marinated it all in our Smoky Chipotle Fajita and Taco Mix. So simple, yet very effective!
Sign Up To Download Our Free Guide To Fajitas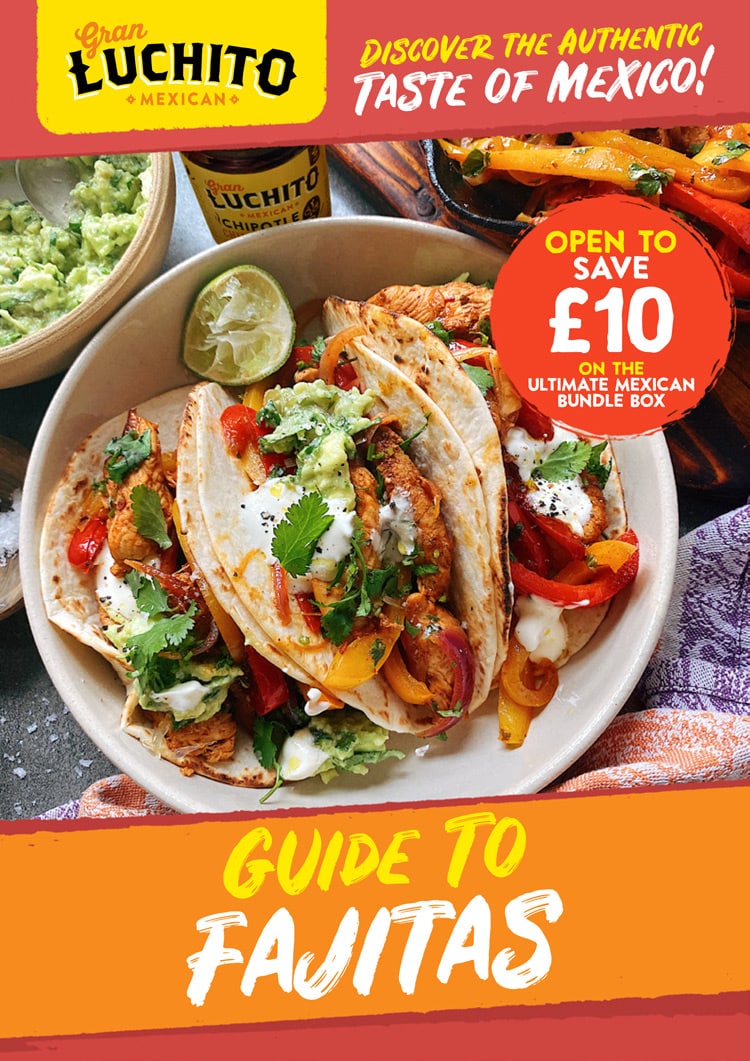 Free Fajita Cook Book
Save £10 On Our Ultimate Mexican Bundle Box (UK Only)
Monthly Newsletters with our latest recipes and special offers
---
This spicy chicken fajita recipe is made using our two spiciest products, Habanero and Lime Fajita and Taco Mix and Hot Habanero Mango Salsa. Our Spicy Chicken Fajitas pack a punch! We couldn't not have a spicy chicken recipe on this list!
---
Finally, our Steak Fajitas recipe is a classic Tex-Mex dish and super delicious! For this fajita recipe, we have used our Smoky Chipotle Fajita and Taco Mix to do the honours with the steak as a fajita seasoning. Some warm Soft Taco Wraps, guacamole & fresh lime keep it simple, and the results speak for themselves.
---
We hope you've loved these best Fajita Recipes and now have some new dinner inspiration! It's just a question of which fajita recipe you're going to try first! We would love to see what you get up to in the kitchen, so do send in photos of your creations in the kitchen and be sure to tag us #granluchito.
For more on fajitas please visit: How To Make Fajitas, What To Serve With Fajitas, Homemade Tex-Mex Food and A Beginner's Guide To Mexican Food