Here at Gran Luchito we love a good reason to throw a Mexican fiesta and now more than ever we are looking for little reasons to celebrate so bring on this year's stay-at-home Cinco de Mayo!  We are sharing a little bit about Cinco de Mayo and have rounded up our recommendations for a Cinco de Mayo menu fit for your fiesta.
Why do Mexicans celebrate Cinco de Mayo?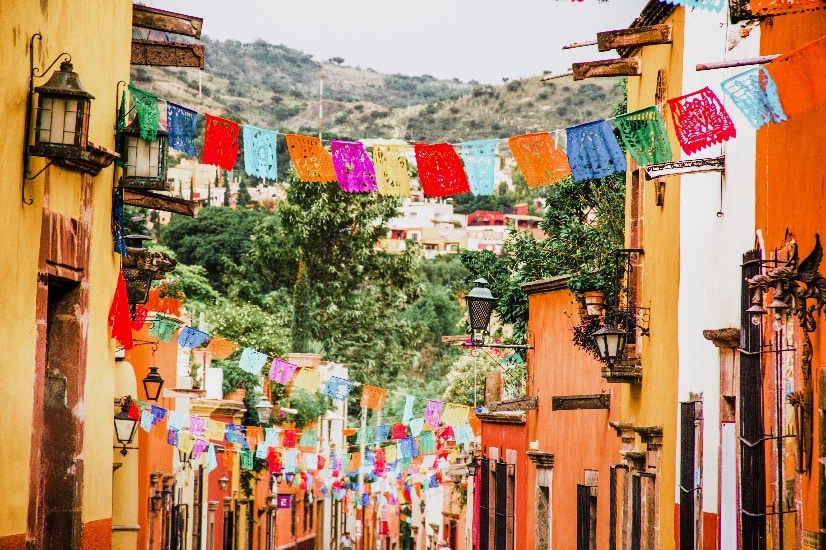 Cinco de Mayo is an annual celebration held on 5th May which commemorates the Mexican army's victory over the French in the Battle of Puebla on 5th May 1862 during the Franco-Mexican war. In Mexico it is celebrated with colourful parades, battle re-enactments, music, dancing and of course lots of food.
Let's get this Cinco de Mayo Party Started:
1. Guacamole
No Cinco de Mayo celebration would be complete without Tortilla Chips and Guacamole. Here's our recipe which uses our Tomatillo Salsa for a flavourful and fresh tasting Guacamole.  
Nachos are perfect for sharing and this recipe for Ultimate Chicken Nachos is loaded with delicious toppings. Be sure to check out our other Nacho recipes. 
Cinco de Mayo Mains: 
Tacos are a total crowd pleaser and perfect for entertaining.  Our Chicken Tinga Tacos are super easy to whip up thanks to our Tinga Cooking Sauce made with chipotle, tomato and garlic. Don't forget to check out our other Taco recipes.

These Vampiro Beef Tacos take tacos to a whole other level. With loads of melty cheese nestled in between two tortillas, it is part quesadilla, part taco, and total enjoyment.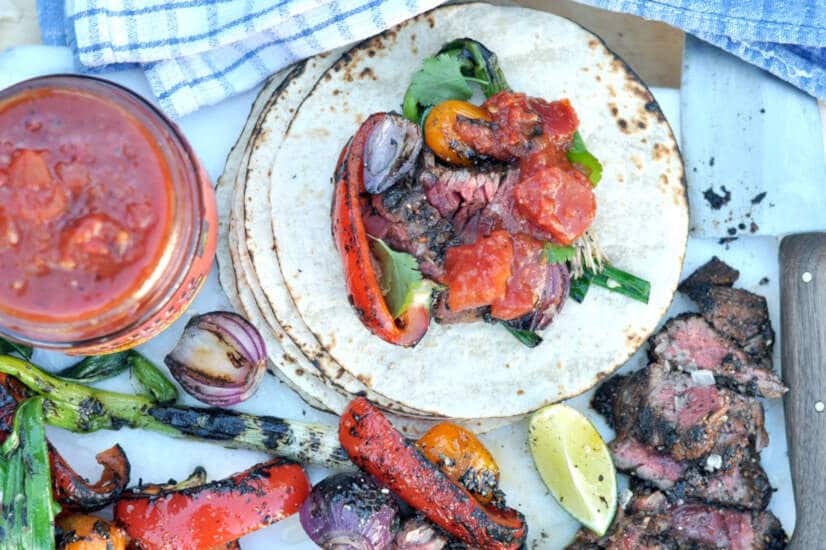 Our Fajita Sharing Platter couldn't be easier to make and is sure to impress friends and family. Who can resist sizzling steak and veggies? Be sure to check out our other Fajita recipes for more ideas. 

If you're really looking to impress, look no further! Chicken mole is certainly one of the most iconic and traditional dishes of this region. Sweet, smoky and spicy, it takes a bit of effort but it's well worth it.
Finally, Cinco de Mayo Drinks!
The Chipotle Margarita takes the classic margarita up a notch. With a touch of smoky Chipotle Paste balanced with zesty orange and lime, the Chipotle Margarita is one to try!
Part beer, part cocktail, this "beertail" is not only refreshing but full of spice. If you like Bloody Mary's then you have to try this recipe. Get your Cinco de Mayo fiesta fired up with a round of Micheladas.
While the Cinco de Mayo festivities this year may be slightly different, we hope our Cinco de Mayo menu has inspired you to celebrate! We would love to see how you get on, don't forget to tag us #granluchito. 
Some More Popular Recipes You May Also Like:
Guide to Tacos, Slow Cooker Mexican Recipes, Authentic Mexican Food, Nine Big Green Egg Recipes