There's a reason there are so many Burrito fanatics out there! Burritos are a hearty meal in one, which can be eaten for breakfast, lunch or dinner. Also, the variety of fillings make them quite versatile! Here we share with you our Burrito Recipes – Easy To Make and seriously satisfying!
---
First up is our Vegan Burrito recipe with spicy jackfruit. Here we offer everything that a meat burrito normally has, and make it look and taste just as good. If you've never tried jackfruit this is your chance to do so! It's very easy to prepare, and when combined with a sauce and cooked in the oven, it resembles the texture of pulled pork! For this spicy burrito recipe we cover the jackfruit with Chipotle Paste and Chipotle Honey to create the perfect marinade for our plant based filling. Once it comes out of the oven steaming hot, it's shredded and tastes as good as any meat option you've tried!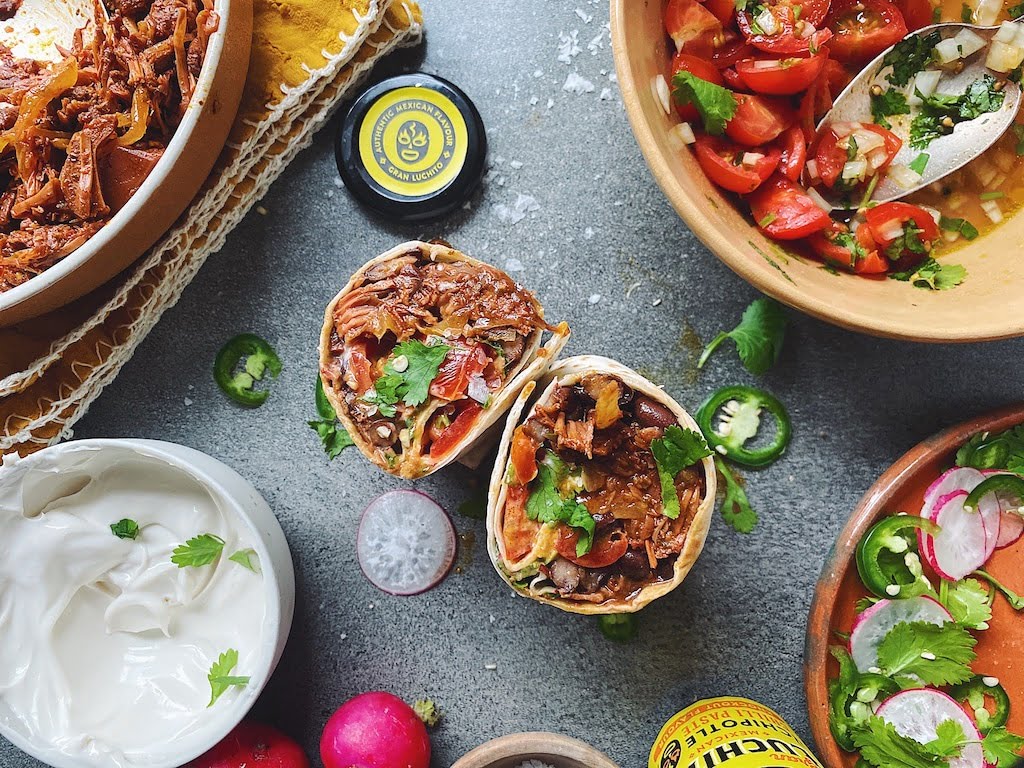 ---
Next is our chilli con carne burrito and this one is for the carnivores although you could use our Vegan Chilli recipe for the filling if you would like a meat-free version. This is a great way to use leftover chilli! Just load it up into a burrito wrap with your favourite toppings. In this recipe, we share a new chilli con carne recipe using our Cantina Beans and the result is delicious!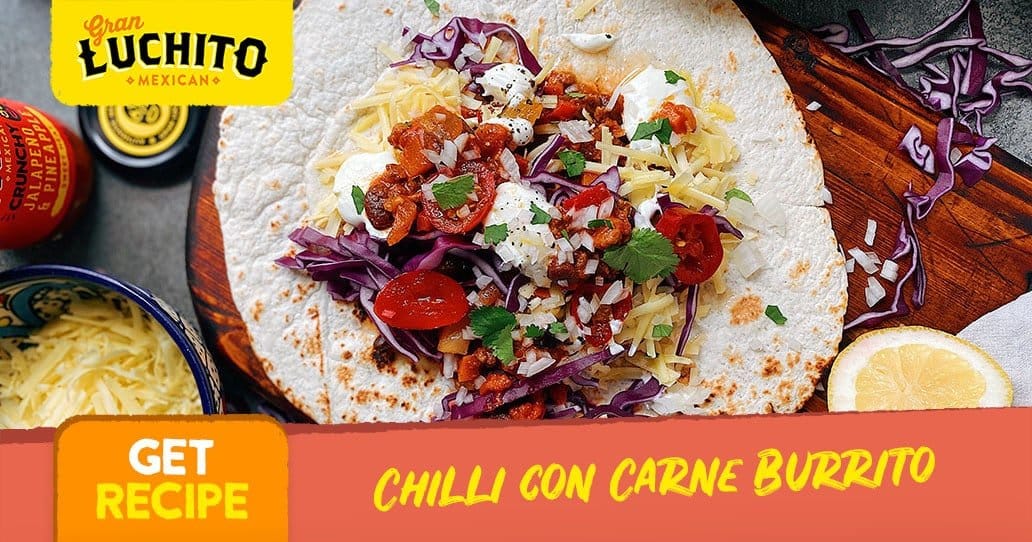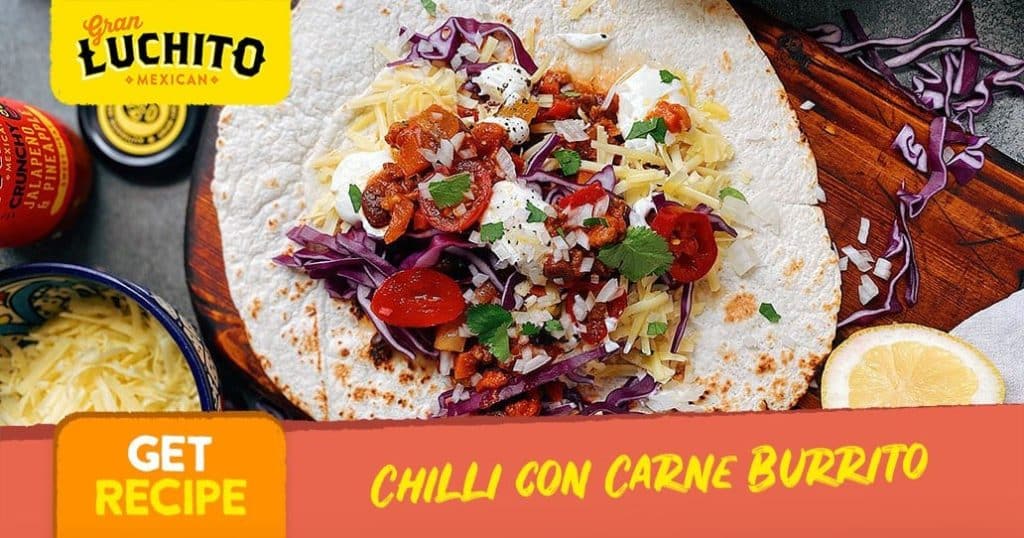 ---
Sometimes you just don't want to be constrained by the size of your tortilla wrap. Enter the Burrito Bowl! Everything you love about a burrito recipe, but in a bowl. Our Pulled Pork Burrito Bowl is a great way to use up leftover pulled pork but also works really well with chicken. It's also a great way for those on a low carb diet to enjoy all of that burrito goodness.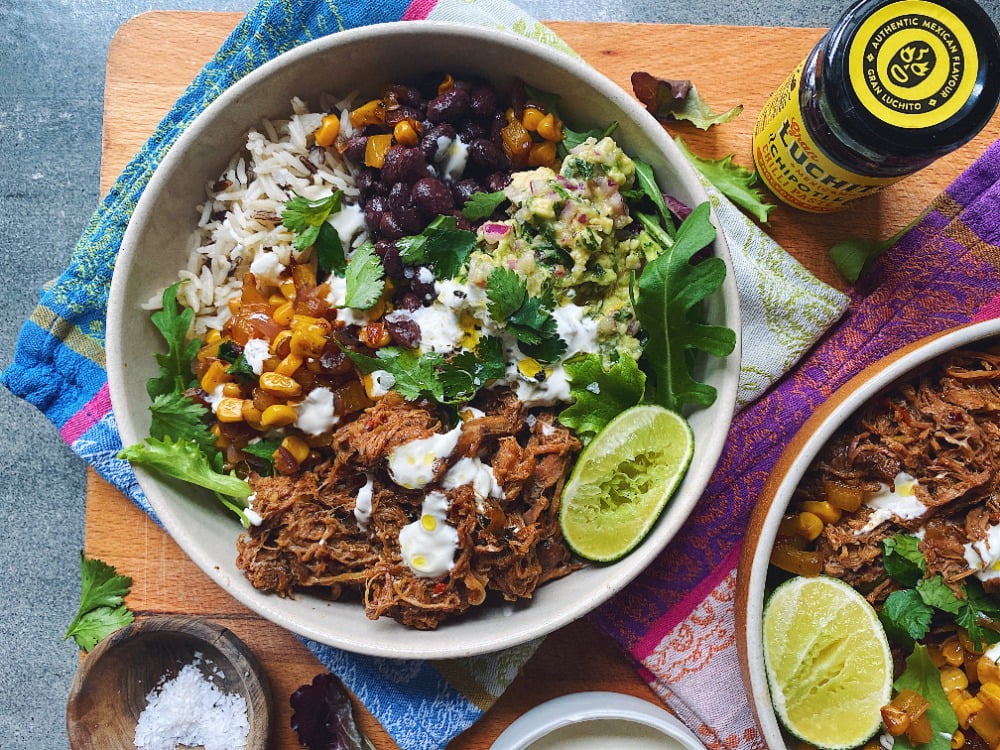 ---
Next up, you will find delicious stewed meat in a classic style burrito. In our Beef Burrito recipe, we have cooked beef brisket as well as chuck steak low and slow until meltingly tender which makes a delicious filling and added some spring onions, salad leaves and Tomatillo Salsa. As mentioned before, one of the best things about burritos, especially burritos at home, is their versatility so go ahead and add your favourite toppings.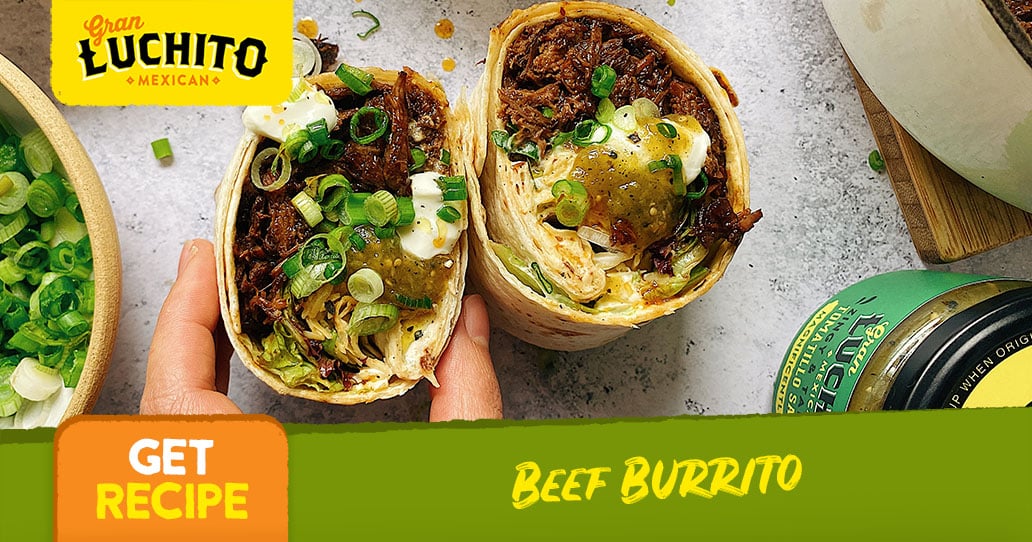 ---
This Breakfast Burrito is based on the ones found in Mexico City. It has all of your favourite breakfast ingredients including chorizo and egg all rolled up in a soft, warm tortilla. Whip this easy burrito recipe out to impress a loved one on a lazy Saturday or Sunday morning.
---
This is a classic Chicken Burrito recipe made with tender slow-cooked chicken using our Chipotle Paste for a delicious, smoky flavour. It's our go-to Mexican burrito recipe and there's a reason we keep coming back!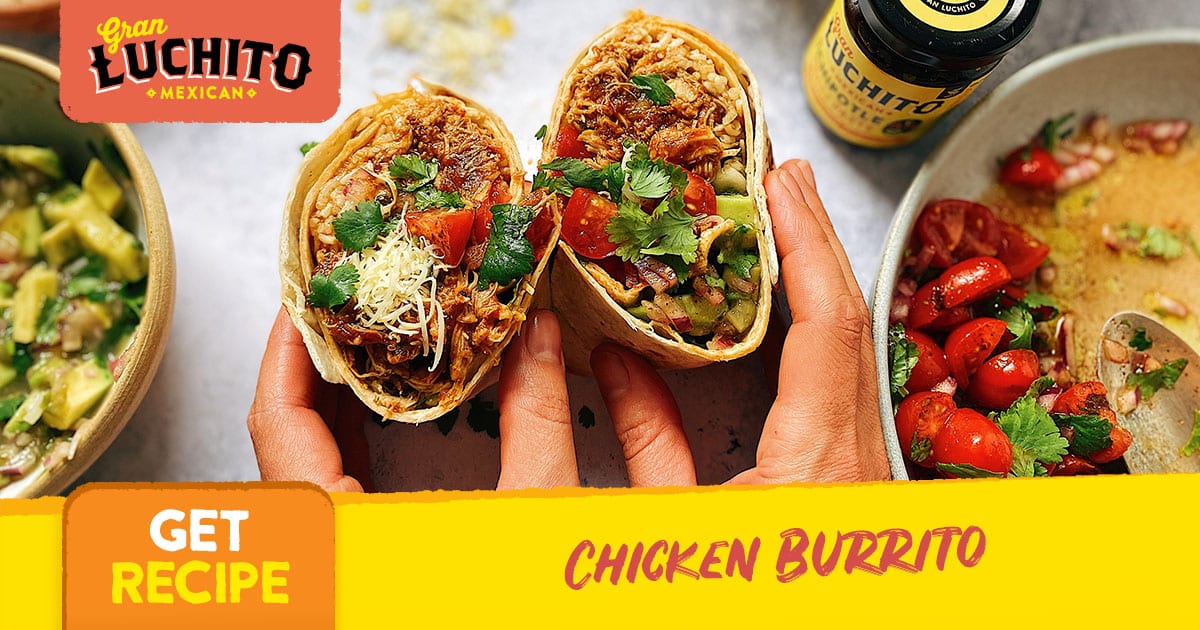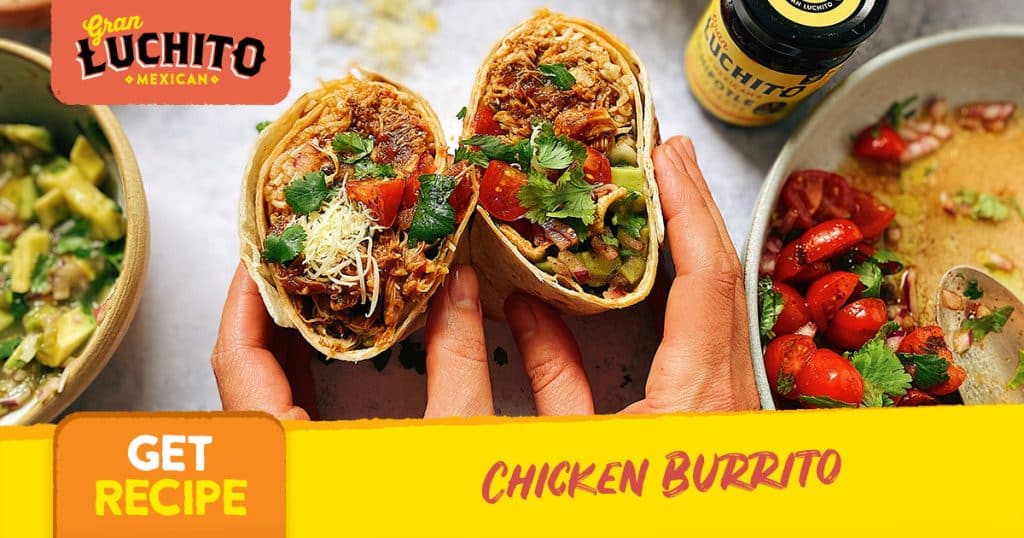 ---
There's nothing more satisfying than putting all of those leftovers from the Christmas feast (or any turkey meal) together into one tasty meal. Somehow they manage to taste even better the day after! Just imagine adding all of those tempting bits into a Burrito Wrap, accompanied by our Refried Beans, Chipotle Mayo and Fire Roasted Serranos.
---
Our Tortilla Wrap Hack is a really quick and fun way of using our Burrito Wraps. For this recipe our chef Suzy has used the delicious combination of chorizo, potato and Chipotle Paste as the main filling, and also incorporated our Refried Beans. We hope you enjoy having fun making it!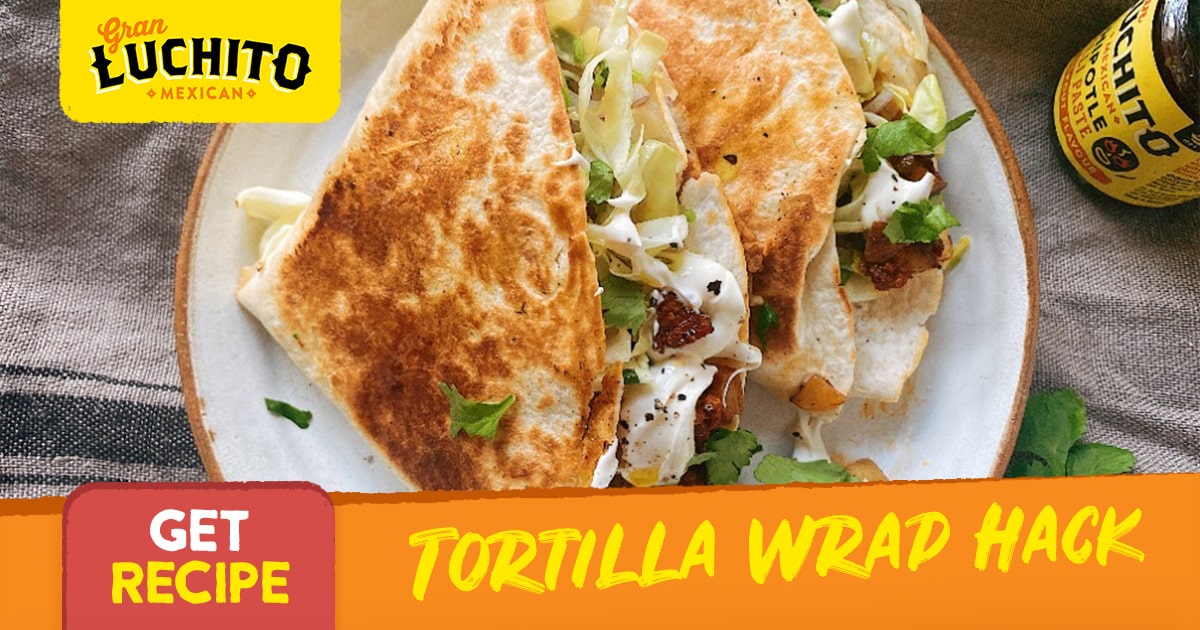 ---
We hope you've enjoyed reading about our Burrito Recipes. What's your favourite burrito recipe? We hope we've inspired you to try a few recipes out. We would love to see what you get up to in the kitchen. Don't forget to tag us #granluchito and let us know how you get on in the comments section below.
For more on burritos please visit: How To Make Burritos, What To Eat With Burritos? and The Best Burritos In London