There's a reason there are so many Burrito fanatics out there! It's a hearty meal in one, it can be eaten for breakfast, lunch and dinner and have we mentioned the variety of fillings just to name a few? In this blog we are sharing a bit of burrito insight and favourite burrito recipes.
What is a Burrito?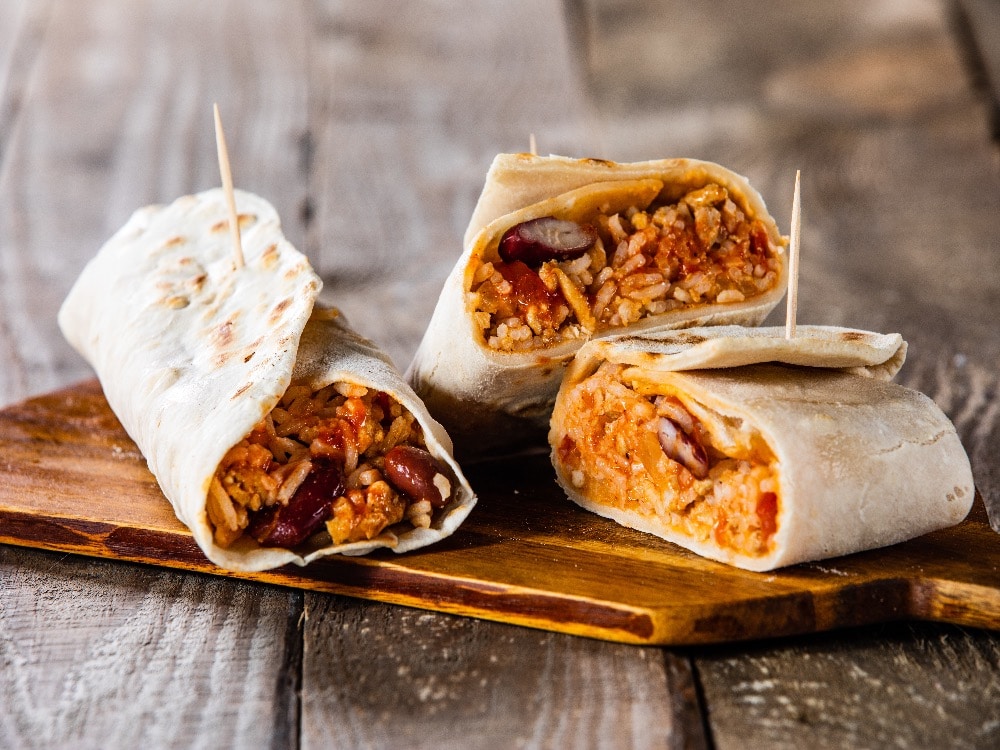 The key difference between the more familiar taco and a burrito is quantity and size. Tacos are small and open, and you might need 3 or 4 to satisfy your appetite. A burrito, on the other hand, has a much larger tortilla and a variety of fillings. Certainly, a single burrito would make up a meal. Burritos are made with flour tortillas as corn would break with that size of tortilla. The ends of the tortilla are folded in and then it's rolled closed. Inside you will often find meat along with rice and beans for a hefty all in one.
Be sure to check out our Beginner's Guide to Mexican Food to learn more about the differences between tacos, fajitas, enchiladas and more. 
Where did the Burrito originate?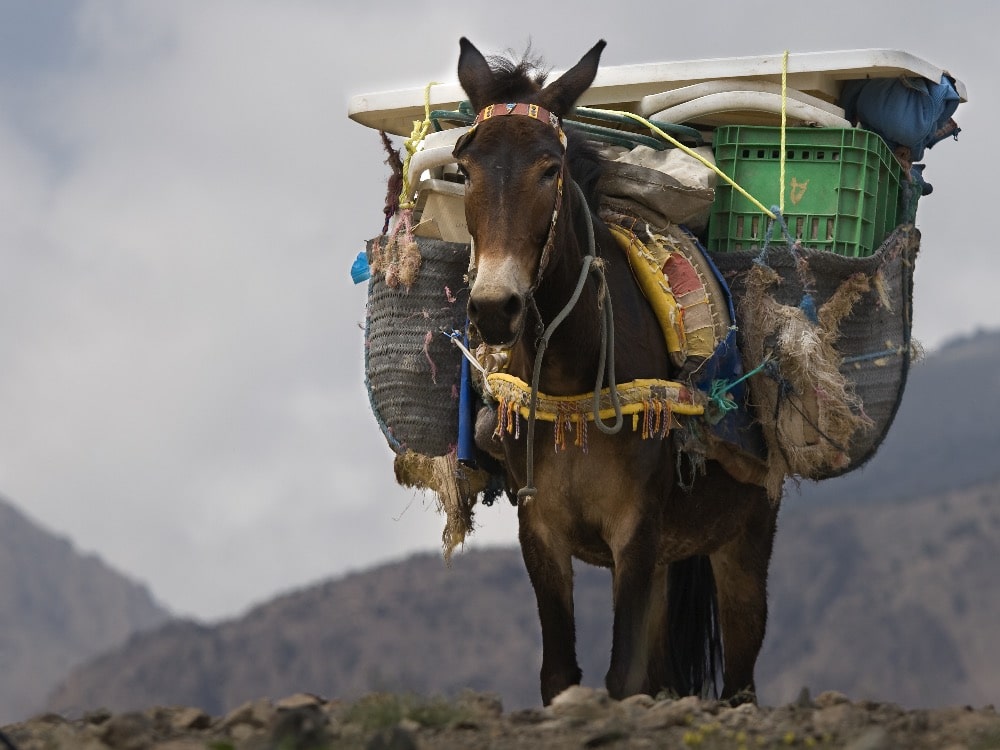 For any Spanish speaker, the term burrito may raise an eyebrow! A "burro" is a donkey, and the diminutive form "burrito" means "little donkey!" So how did the delicious all-in-one Mexican meal we love come to be named little donkey? Legend has it that Juan Mendez from Chihuahua, Mexico used a donkey to carry around his supplies for his food cart. To keep the food warm, he would wrap it up in a large flour tortilla. Burrito refers to Juan's much-loved donkey who helped him deliver the burritos. 
Burrito Recipes
You will find delicious stewed meat in a classic style burrito. In our beef burrito recipe, we have cooked beef brisket low and slow until meltingly tender which makes a delicious filling and added some crunchy Jalapeño & Pineapple, shredded cabbage and Chipotle Salsa. One of the best things about burritos is their versatility so go ahead and add your favourite toppings.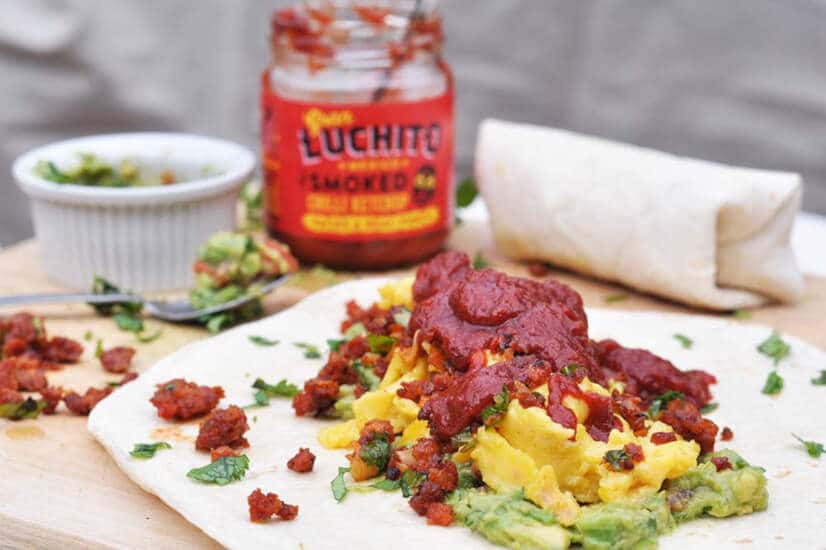 This burrito is based on the ones found in Mexico City. It has all your favourite breakfast ingredients including chorizo and egg all rolled up in a soft, warm tortilla. Definitely, something that's bigger and better than the sum of its parts.!
With pulled jackfruit and smoky chipotle Refried Beans, this burrito recipe is not only vegan but hearty and packed full of flavour.
4. Bean Burrito
In the world of burritos, there's few more simple and yet satisfying as the Bean Burrito! With our Smoky Chipotle Refried Beans, the humble bean burrito is taken up a notch and packed full of flavour.

This is a classic chicken burrito recipe made with tender slow-cooked chicken using our chipotle paste for a delicious, smoky flavour. It's our go-to recipe and there's a reason we keep coming back!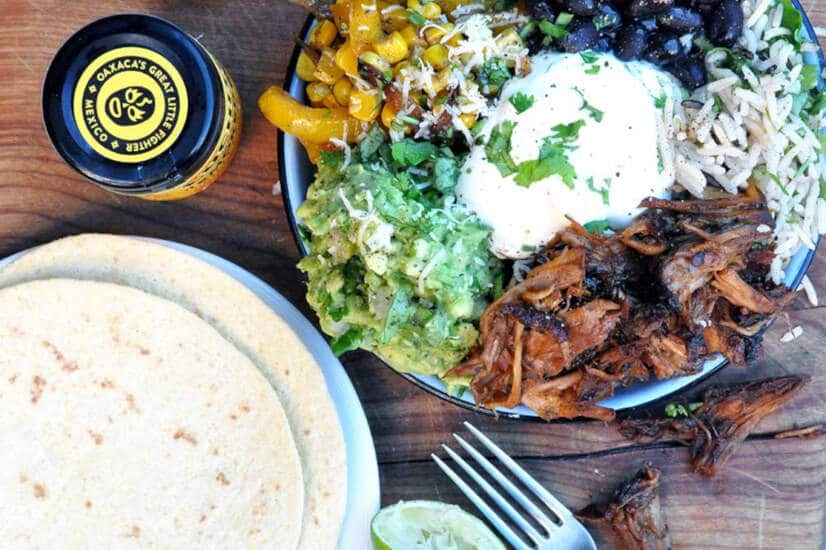 Sometimes you just don't want to be constrained by the size of your tortilla wrap. Enter the Burrito bowl! Everything you love about a burrito, but in a bowl. Our Pulled Pork Burrito Bowl is a great way to use up leftover pulled pork but also works really well with chicken. It's also a great way for those on a low carb diet to enjoy all that burrito goodness.
Another take on a burrito bowl but this time with the king of meats – steak! 
We hope you've enjoyed reading about our burrito recipes. What's your favourite burrito recipe? We hope we've inspired you to try a few recipes out. We would love to see what you get up to in the kitchen. Don't forget to tag us #granluchito and let us know how you get on in the comments section below.