Here at Gran Luchito we definitely get very excited by the start of BBQ season! Our range of sauces and seasonings pair beautifully with grilled meat and veg. Our Easy BBQ Recipes provide plenty of inspiration for the main event, but what about the side dishes? There's definitely scope to bring bags of flavour to the sides! We are sharing our Top BBQ Side Dishes from reinvented staples such as potato salad and slaw to authentic Mexican sides.
We love a good salad at Gran Luchito and we really believe that they never have to be boring. This Mexican Salad recipe is proof of that and it can be served as a perfect BBQ side dish, with any protein you might be already cooking for your loved ones. It's fresh, colourful, satisfying and a tiny bit spicy (but just the right amount!). Our Chipotle Paste has many uses, but it's also a great ingredient to make dressings, so for this recipe we've popped in a spoonful of this to make a quick and spicy dressing.
First up on our top BBQ side dishes is this seriously tasty Mexican corn salad recipe plucked straight from the streets of Mexico City. Known as Esquites in Mexico, we like to call it Mexican Street Corn. The secret ingredient is our Chipotle Mayo. If you prefer your corn on the cob, be sure to check out our recipe for Baked Mexican Elotes.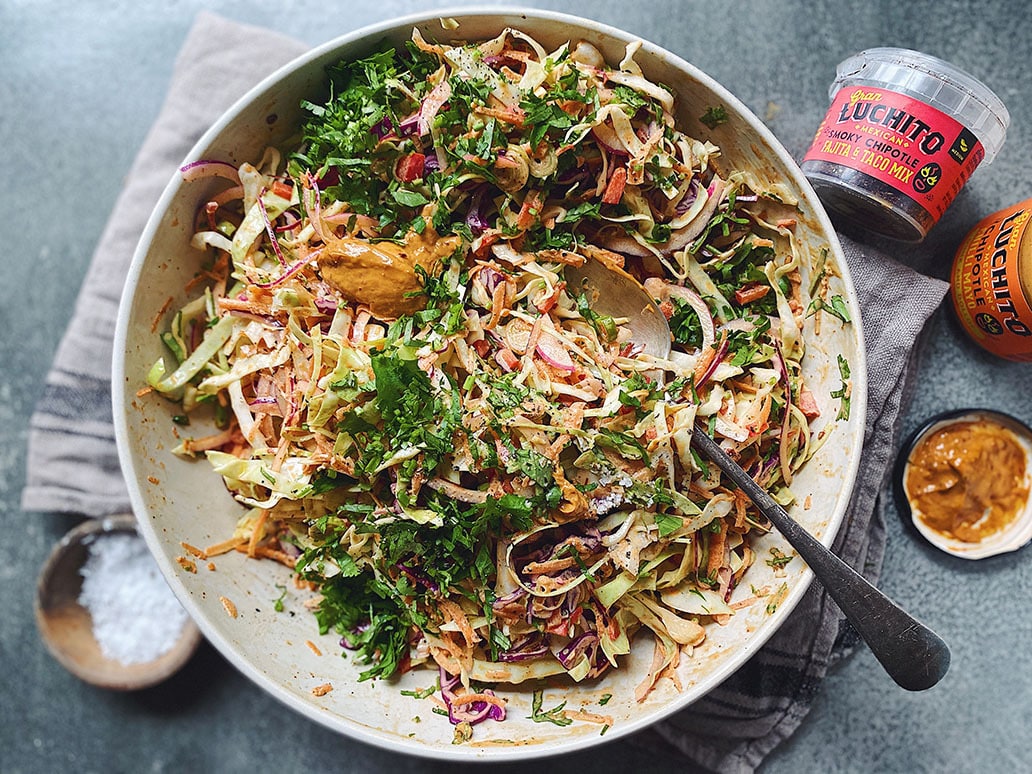 Take your coleslaw up a notch with a dressing made with our Chipotle Mayo and zingy lime. Or if you fancy a change, our Celeriac and Apple Slaw is delicious and fresh tasting.
Potato salad is staple BBQ side dish and Homemade Potato Salad is fully loaded with flavour thanks bacon and Chipotle Mayo. This dish will be one people talk about!
A showstopper that's quick and easy to make and perfect of the avocado obsessed! The prawns are marinated in Chipotle Paste and lime zest and finished with lime juice and coriander for plenty of fresh flavour.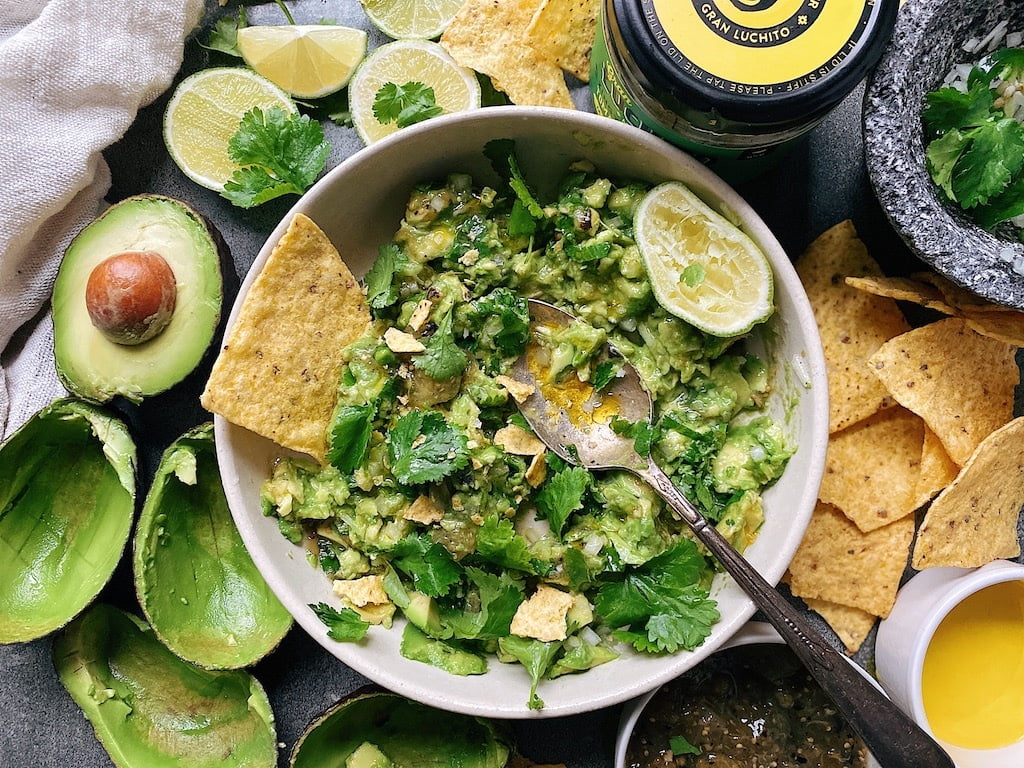 Is it even a BBQ without Chips and Dips?! Our Guacamole is the perfect addition and couldn't be easier thanks to the fresh flavour our Tomatillo Salsa adds.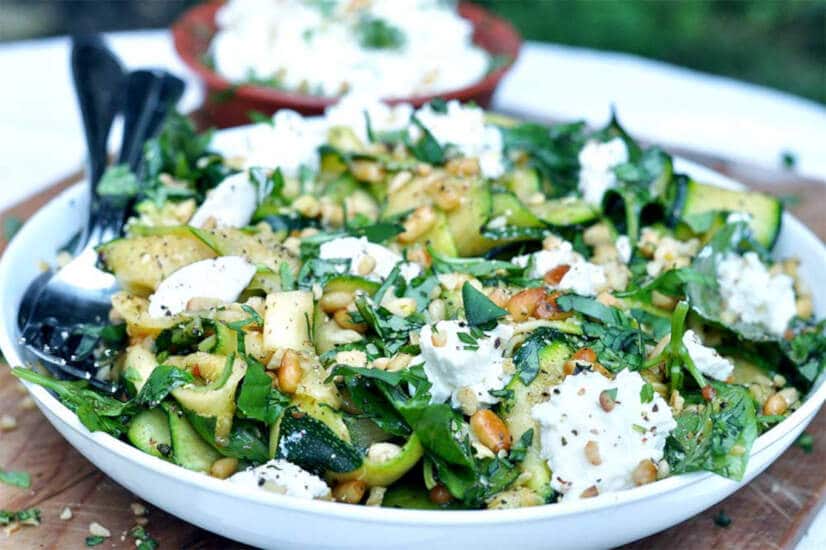 Next on our list of BBQ side dishes is this delicious courgette salad which is best served slightly warm. It combines the beautiful fresh flavours of fragrant basil, creamy ricotta, Chipotle Paste and crunchy toasted pine nuts. 
With a dollop of our Gran Luchito Chipotle Paste in the dressing in addition to loads of tomatoes, cucumbers and peppers, this Panzanella salad is certainly lovely and fresh.
Finally on our list of best BBQ side dishes is this Goat's Cheese and Tomato salad bursting with freshness and hint of smoky sweetness from our Chipotle Honey.
We hope we've inspired you to inject some Mexican flavour into your side dishes. We would love to hear from you, be sure to leave us your review at the end of this blog or on any of our recipes! 
Some More Popular Recipes You May Also Like:
Easy BBQ Recipes, Family Meal Ideas, The Ultimate Cheese Toastie, Mexican Fusion Recipes, Leftover Chicken Recipes, Leftover Pulled Pork Recipes, Slow Cooker Mexican Recipes, Valentine's Day Menu, Easy Mexican Recipes, Nine Big Green Egg Recipes, Christmas Dinner Ideas, Party Food Ideas