Nine Easy Mexican Dishes To Try At Home
In Ideas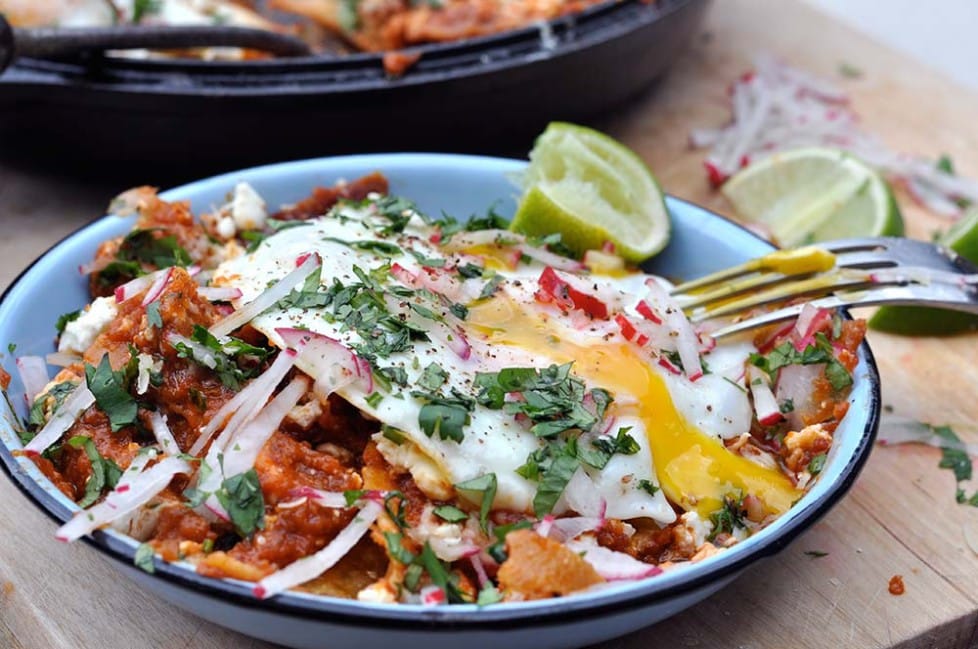 Nine Easy Mexican Recipes To Try At Home
Whether youre heading to the country itself, or simply visiting a Mexican restaurant, if you get the chance to try any of these delicious and easy Mexican recipes you should grab it with dos manos.
One of the best things about Mexican food is its regionality. Not only are different areas of the country known for their own unique dishes, but regional variations of these Mexican dishes are also very common.
There are however key ingredients that tie most of them together, and one of those is of course what Gran Luchito is all about…the humble chilli.
Tacos
One of the more recognisable items on this list, but still very much worthy of its spot. It's an easy Mexican classic normally consisting of a soft corn tortilla with all sorts of different toppings depending on where you are. Varieties include: tacos al pastor (thinly sliced pork cooked in a similar way to a donor kebab), tacos de cabeza (cooked meat from the cow's head), tacos de sesos (brains), tacos de camarones (shrimp), tacos de lengua (beef tongue), tacos de pescado (grilled or fried fish), tacos dorados/flautas (rolled up tortillas filled with shredded meat and deep-fried until crispy). They'll usually be served with all sorts of salsas and extras.
Here's the Gran Luchito take on pork pibil, one of the most traditional Mexican recipes from the Yucatan Peninsula of Mexico. If you like pulled pork, this is definitely one to try! Fresh oregano and zesty orange fill this dish with beautiful flavour.

Chilaquiles
Here's an example of a Mexican dish which varies around the country. In its most common form, chilaquiles is a dish made using corn tortillas cut into quarters which are lightly fried, topped with red (tomatoes & chillies) or green (made with tomatillos) salsa. It is sometimes made with mole too. In some areas, the tortillas are kept seperate from the sauce until the point of serving to maintain their crispiness. Shredded chicken and either fried or scrambled eggs are then usually added, followed by thin slices of raw onion, sour cream and queso fresca. Most commonly served at breakfast time.
Chilaquiles are a traditional and easy Mexican dish normally served at breakfast or brunch time. A rich spicy tomato sauce is poured over crispy tortillas and then it's topped with cheese and fried eggs. This gives our huevos rancheros dish a good run for its money. Simply delicious! Like Eggs? Check out other Eggy Recipes.
Elote / Esquite
How can you make a corn-on-the-cob better? Smother it in Chipotle Chilli Mayo, sprinkle it with cheese, chilli and fresh coriander and squeeze fresh lime juice all over it! This is Summer on a plate that you'll find all over the streets of Mexico. Elotes are served 'on-the-cob'; esquites are seperate kernals served in a cup with the same additions. Whichever you go for, you're on to a winner.
Elote (Corn on the Cob) is everywhere in Mexico. It's the perfect side for a barbecue and everyone will love it. Beautiful fresh flavours of lime and coriander make this Summer on a plate. It works best if you can get a nice char on the corn before rolling it in the mayo and other ingredients. Find out how below.
Tostada
You'll find many different types of tostada around Mexico. Corn tortillas are fried in oil until crispy then piled high with amazing toppings. In coastal areas, it's all about fish, which may be served raw as ceviche mixed with lots of fresh lime juice, chilli and coriander. Elsewhere, frijoles refritos (refried beans), cheese and meat are popular too.
Crispy corn tortillas spread with Chipotle Chilli Mayo, topped with tuna marinated in lime juice & soy, sprinkled with crispy deep-fried leeks and plenty of lime & coriander. It's fusion food and it's seriously amazing!

Make this once and you'll be doing this Mexican recipe every week. Super easy to make and the taste is incredible. Perfect for dipping with crisps for a film night or a buffet. No reason why you can't play with the toppings either!

This rich cheesy dish is perfect to dip into whilst watching a film, or works perfectly as a little starter. Queso fundido is a winner whenever you serve it. It's traditionally served with soft corn tortillas, but we've subbed in Manomasa's awesome Cantina tortilla chips. Big fan of fromage?
Classic guacamole is amazing. But there's absolutely no reason why you can't play with the ingredients now and again to make something a little bit more adventurous. This tasty idea uses lovely chunks of juicy mango and is topped with delicious pomegranate seeds. It doesn't get much more summery than this.
This seriously easy Mexican recipe is plucked straight from the streets of Mexico City. Mexican sweet corn (or street corn as we like to call it) works brilliantly as a side-dish with pizza, barbecue or some other easy Mexican food. In the pictures below we made it as a starter served with the delicious Gran Luchito tortilla chips.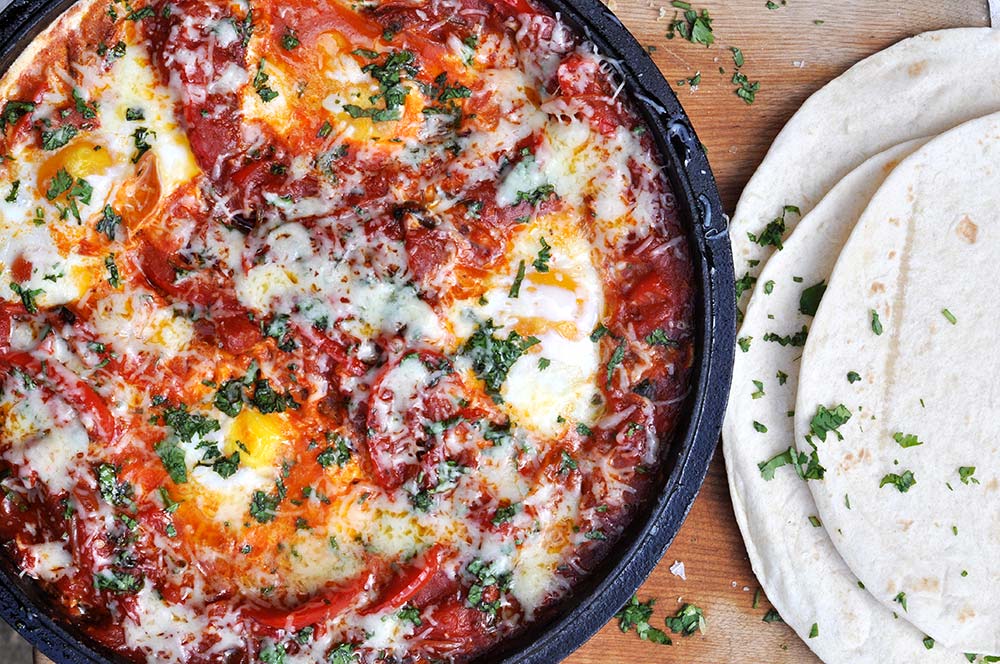 This is the Gran Luchito take on huevos rancheros. We poached eggs in a slow-cooked rich and spicy tomato and red pepper sauce and served it on soft flour tortillas. This is one of our favourite Mexican recipes for brunch when you've got the time to make it. It's everything you need to set yourself up for a productive day.
Like this post? Got suggestions? Let us know...